The Ministry of Justice plans to take the initiative to give notaries the right to register marriages. According to Minister of Justice Ruslan Davletov, "notaries can confirm and certify the intentions of both parties".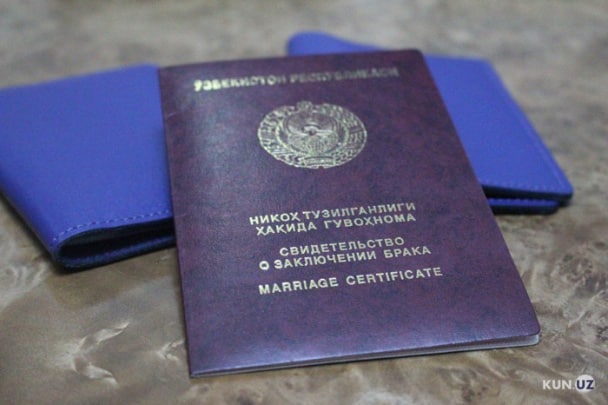 In Uzbekistan, notaries may get the right to register marriages, the Minister of Justice Ruslan Davletov stated at the plenary session of the Legislative Chamber on July 20.
"We want to consider the possibility of granting the right to conclude marriages to notaries. Because notaries have very strong lawyers who understand everything. They can testify and confirm the will of both parties. There are no problems," he said.
According to him, instead of 200 registry offices operating in Uzbekistan today, one can turn to 1,000 notaries. This issue is currently under consideration.
According to the head of the Justice Ministry, it is also planned to register birth, marriage, death, change of surname on the basis of a single act in the registry office.
The Ministry of Justice proposed to amend the Family Code, providing for the abolition of the procedure for registering the marriage of citizens a month after applying to the registry office.