On July 29, President Shavkat Mirziyoyev received the heads of delegations of the SCO member states participating in the meeting of the SCO Council of Foreign Ministers.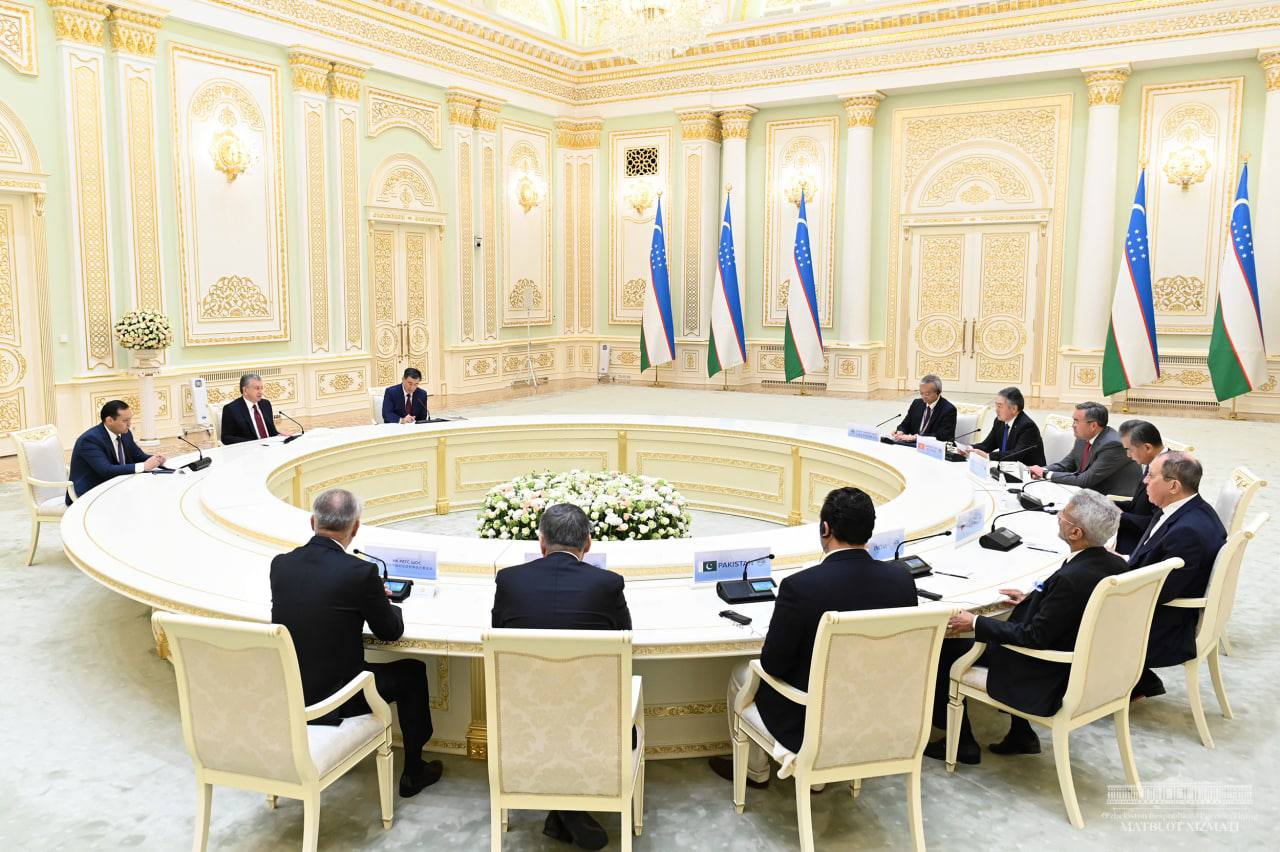 At the meeting, priority tasks of multilateral cooperation and prospects for further development of the organization were discussed. Particular attention was paid to the results of joint activities over the past period of Uzbekistan's chairmanship in the SCO and the agenda of the upcoming summit in the city of Samarkand in September this year.
There was also an exchange of views on topical issues of the international and regional agenda.
Addressing the ministers of the SCO countries, Mirziyoyev noted that today the world is undergoing a fundamental transformation with difficult-to-predict consequences. There is a growing lack of trust and mutual understanding at the global level.
The leader of Uzbekistan pointed to the violation of traditional cooperation and logistics chains, the aggravation of the situation in the field of food and energy security, the rapid growth of inflation rates, and the deterioration of the socio-economic situation in most countries of the world. In these difficult conditions, there is a growing demand for effective coordination and close multilateral cooperation in order to adequately respond to modern challenges to security and sustainable development.
It is no coincidence that there is a growing interest in the SCO and the establishment of practical cooperation with the organization. Today, applications from more than ten countries for participation in its work in one status or another are under consideration. The president stressed that the SCO is one of the most powerful organizations in terms of its political, economic, scientific and intellectual potential. The countries of the SCO account for about a quarter of the world's GDP and half of the world's population.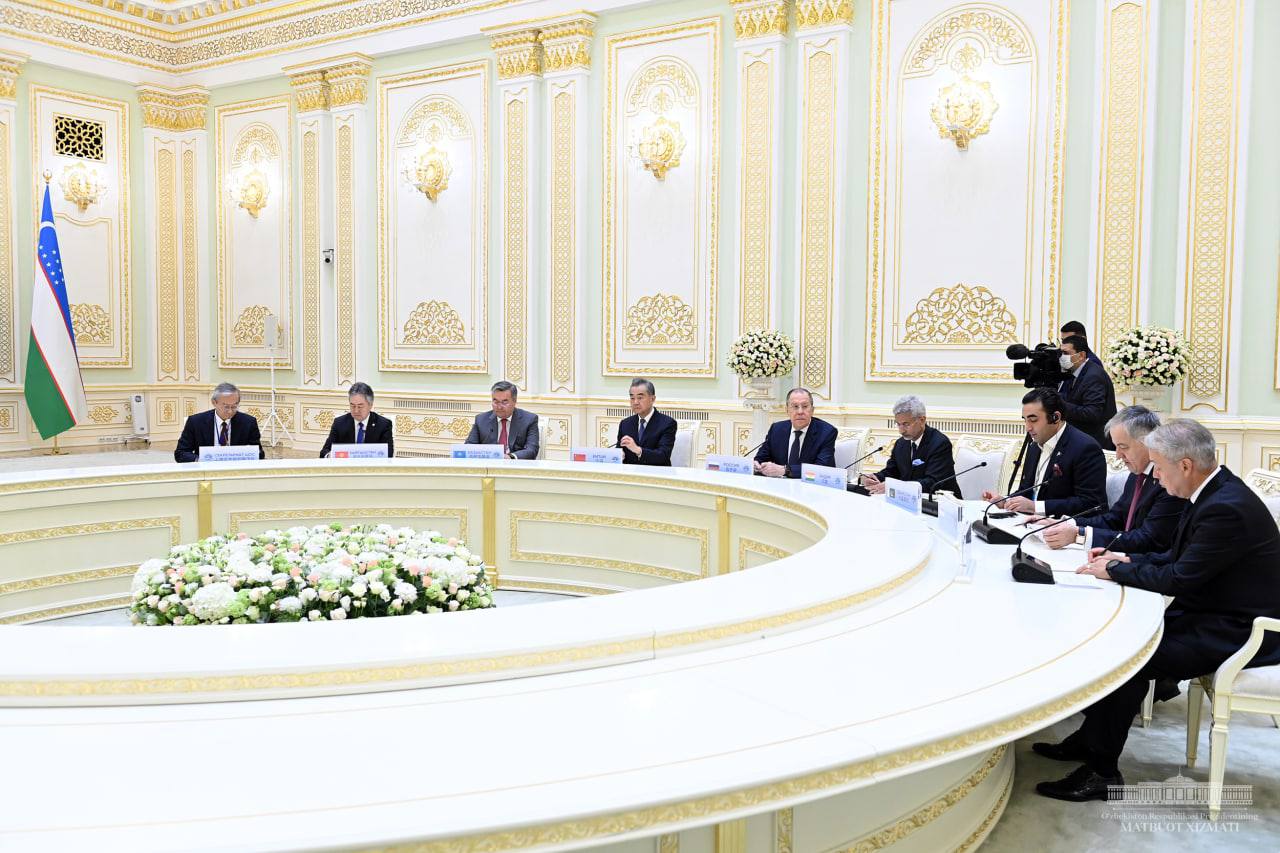 Regarding the chairmanship of Uzbekistan in the SCO, Mirziyoyev noted with satisfaction the successful holding of over 70 major events. The coordination of 28 documents, the adoption of which is envisaged following the results of the Samarkand summit, has been completed. Among them are concepts and programs to stimulate intra-regional trade, industrial cooperation and transport connectivity. Joint projects and programs in the fields of the green economy, innovations, digital technologies, logistics, agriculture, medicine and other areas are also under development.
Shavkat Mirziyoyev outlined a number of fundamental aspects for the further development of the SCO. This includes maintaining the non-bloc status of the organization, strengthening the potential to counter new challenges and threats, maintaining the status of the "geographical core" of the SCO for Central Asia, promoting cross-border interconnectedness projects and more actively involving Afghanistan in regional economic processes.
In conclusion, the commitment of Uzbekistan to further strengthening the relations of friendship and good neighborliness, full-scale cooperation in the SCO space in the interests of countries and peoples was emphasized.