In Delhi, within the framework of the visit of the government delegation of Uzbekistan, a meeting was held between the Deputy Prime Minister – Minister of Investments and Foreign Trade Jamshid Khodjayev and the Minister of Ports, Shipping and Waterways of India Sarbanand Sonoval.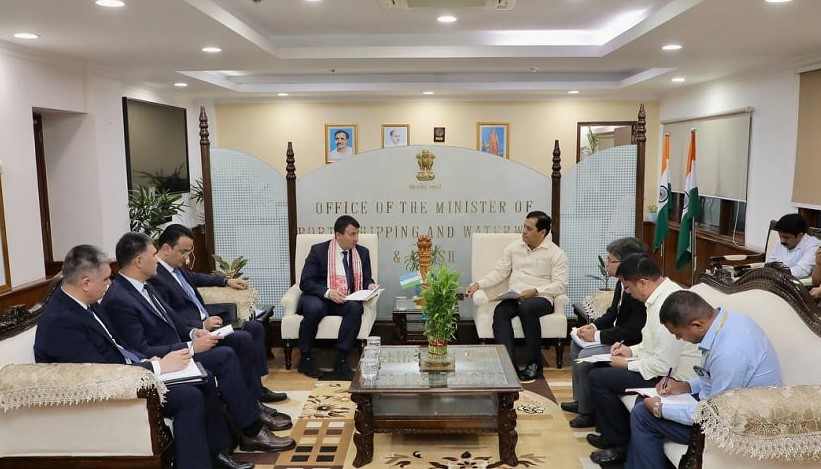 According to the Ministry of Investments and Foreign Trade (MIFT), the parties are focusing on issues of trade-investment cooperation. At the meeting, the parties emphasized that it is possible to realize the big goals set by the leadership of the two countries only by making a timely emphasis on the development of logistics and strengthening the transport interconnection of Central and South Asia.
The Uzbek side proposed to organize a pilot launch of container traffic along the route Tashkent - Sarakhs - Chabahar - the port of Nhava Sheva (Mumbai), and after the successful completion of the project, proceed with the implementation of other key goals, including the creation of favorable conditions aimed at increasing the competitiveness of the above corridor.
The issue of increasing the frequency of passenger flights between the two countries from 4 to 5 per week, as well as establishing cargo air transportation with a frequency of 2 times a week, was agreed with the Indian side.
Following the meeting, a commitment was expressed to an active dialogue on all the issues discussed in order to maximize the full potential of cooperation between the two countries in the transport sector.