Over the long weekend alone, prices fell by 1%, and in relation to peak levels – by 16%.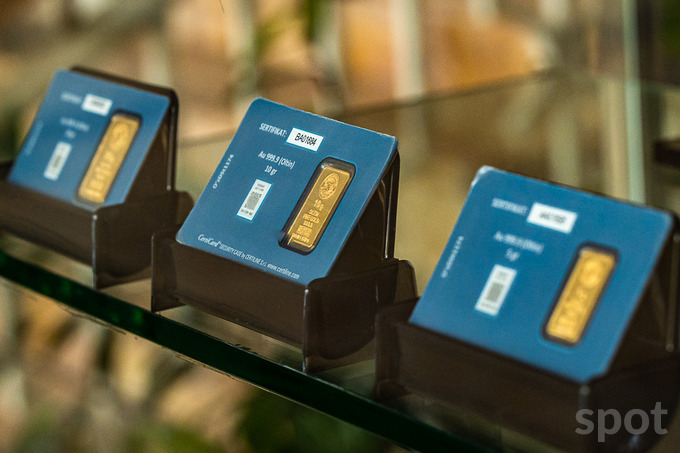 Gold coin prices in Uzbekistan continue to fall after the spring peak, Spot writes with reference to the Central Bank.
In March-April, a gram of precious metal at its peak was estimated at more than 750,000 soums per gram (3.75 million soums for a 5-gram bar). Over the past months, its value has decreased by 15.9%.
As of September 5, a 5-gram bar costs 3.159 million soums, having lost its value by almost 1% compared to the level before the long weekend. The previous minimum since the beginning of the year was recorded on January 28 – 3.185 million soums.
The first protracted decline in prices for gold bars occurred at the end of April, after which they fluctuated in the corridor of 3.40-3.45 million soums per 5 grams. In the first week of August, the quotes fell again by 6.3%, and then continued to gradually decline.
Commemorative coins dropped somewhat less in price – for example, banks offer 9.649 million soums for a 15-gram gold coin. This is their lowest price since February 8.
The Central Bank began selling commemorative gold coins to the public in 2018, followed by gold bars two years later.
These steps were explained by the desire to reduce the dependence of the Uzbek economy on foreign currency. In addition, according to experts, access to gold will expand investment opportunities and help secure savings.
As of September 2021 (the latest publicly available data), Uzbeks bought 5,100 bars and 2,500 coins. The total volume of gold in them amounted to 168.6 kg.