For French companies, it is proposed to create a separate industrial zone.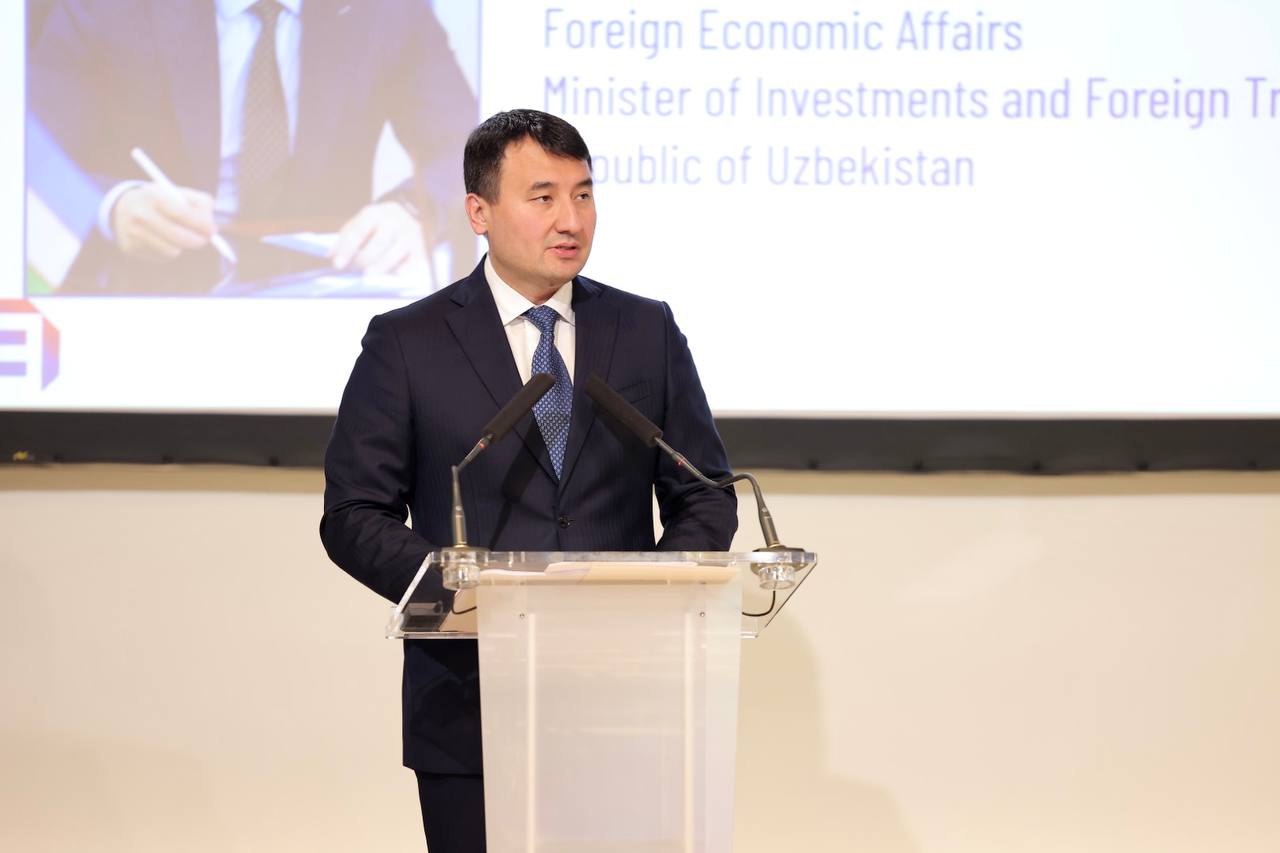 On November 18, an Uzbek-French business forum was held in Paris, Spot reports with reference to the MIFT press service.
The event was timed to coincide with the visit of President Shavkat Mirziyoyev to France. It was attended by more than 150 representatives of leading companies and organizations of the two countries, and the opening speech was made by the Chairman of the Board of Orano, Claude Imauven.
He noted the consistent reforms in Uzbekistan to improve the investment climate, integrate into world trade, expand economic ties and industrial cooperation. Imauven called on French companies to strengthen contacts with Uzbek partners.
The head of the MIFT, Jamshid Khodjayev, spoke about plans to create an industrial zone specifically for investors from France. He also announced an initiative to finance up to 50% of promising joint projects by Uzbekistan.
The minister singled out favorable conditions for foreign enterprises and the availability of skilled labor. Uzbekistan can supply products to the countries of Central Asia and the European Union, and in the future - to other markets, he pointed out.
Khodjayev also identified several of the most promising industries for Uzbek-French cooperation and the implementation of joint projects. These are "green" energy, the automotive industry, pharmaceuticals and the food industry.
After the event, Khodjayev was received by his French counterpart, Minister Delegate for Trade Oliver Becht. The parties agreed to expand the volume and range of mutual trade through GSP+, by establishing the supply of metals, textiles, glass, food, etc.
The head of the MIFT also met with representatives of several companies. Thus, the management of the EDF energy holding expressed interest in implementing new renewable energy projects in Uzbekistan for 1250 MW.
Sabrina Sussan, Chairman of the Board of Directors of SUEZ, discussed with the Uzbek delegation the progress of work on the modernization of water supply systems in Tashkent and Surkhandarya. In the future, it is planned to extend the experience to networks in other regions.
In addition, Khodjayev held meetings with top managers of Alstom and Volitalia. The parties discussed the possibility of participating in transport and "green" energy projects.