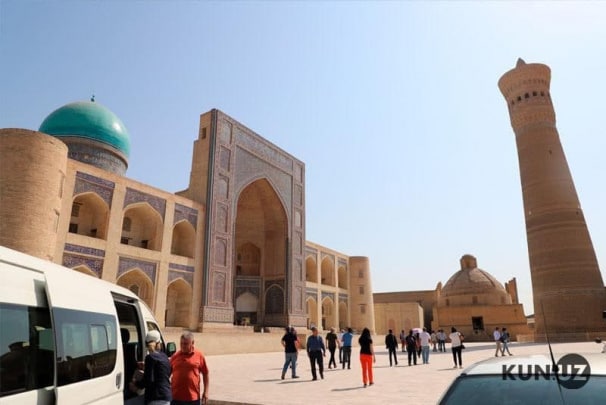 If in 2019 in the cities of Uzbekistan tourists spent an average of $195 and stayed for 2-3 days, then this year the duration of trips was 4-5 days, and expenses increased to $305, the Minister of Tourism and Cultural Heritage Aziz Abdukhakimov reported.
The minister also touched upon statistics on the number of tourists arriving in Uzbekistan.
"In 2021, the number of tourists who came to Uzbekistan reached 1 million 880 thousand people. From January to September, the number of tourists who came to our country tripled compared to 2021 and reached 3 million 100 thousand people. In addition, the number of domestic travelers increased 3.5 times a year and reached 7.5 million people," Abdukhakimov said.
He added that by 2023 the number of hotels in Uzbekistan is planned to be increased to 3,000, and the number of rooms in them will reach 50,000.
In addition, the minister said that in 2022 the ancient city of Kokand in the Fergana region was recognized as the "Capital of the Turkic world", in 2023 Samarkand will become the world capital of tourism, and it will host the 25th anniversary session of the General Assembly of the World Tourism Organization (UNWTO).