As the press service of the Health Ministry reported, this is being done in order to implement the presidential decree "On additional measures to bring primary healthcare closer to the population and improve the efficiency of medical services".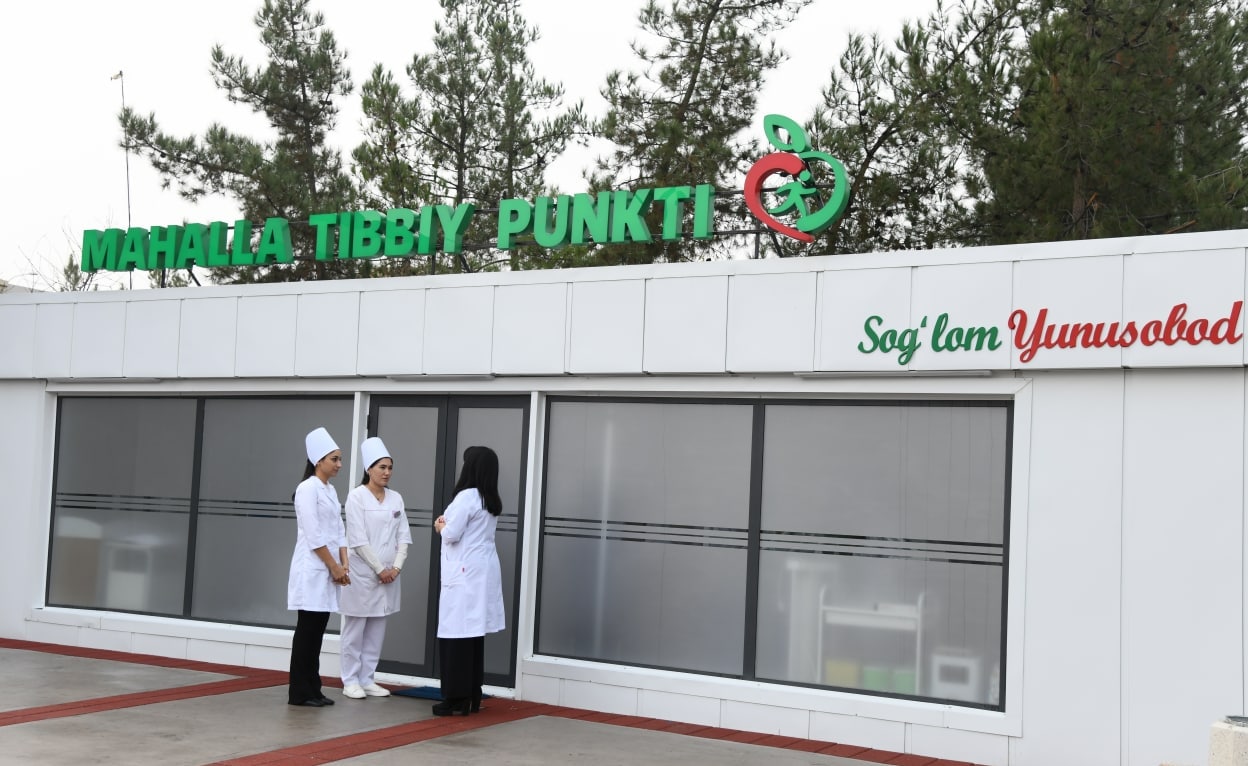 According to the Ministry of Health, in 12 districts of the capital, where 10,800 multi-storey buildings are located, it is planned to open 170 mini-clinics that will work in special medical containers. Thus, 540 thousand people will be able to receive medical services.
"The project is based on the experience of Yunusabad district. We reviewed the activities of the district first-aid post operating in a medical container installed in the "Sobirobod" mahalla. The residents are grateful and happy. This mini-polyclinic has one medical team," Deputy Minister of Health Anvar Alimov said.
Mini-clinics will work from 08:00 to 20:00. They will have two beds for patients, all the necessary medicines and equipment, including an ECG machine and oxygen cylinders. The mini-polyclinic will be staffed by a general practitioner and two nurses. They will also provide mobile medical services to the population.
Within the framework of the project, by the end of this year, 40 containers will be equipped and transferred to 12 multidisciplinary polyclinics and 70 family polyclinics of the capital. They will be installed in densely populated areas with apartment buildings. Over the next six months, there will be 170 mini-clinics in the capital.
In addition, it is planned to organize "Health schools" in 579 mahallas.