Today, on January 27, the official welcoming ceremony of the President of Uzbekistan, who is in Kyrgyzstan on a state visit, took place at the Ala-Archa State Residence in Bishkek.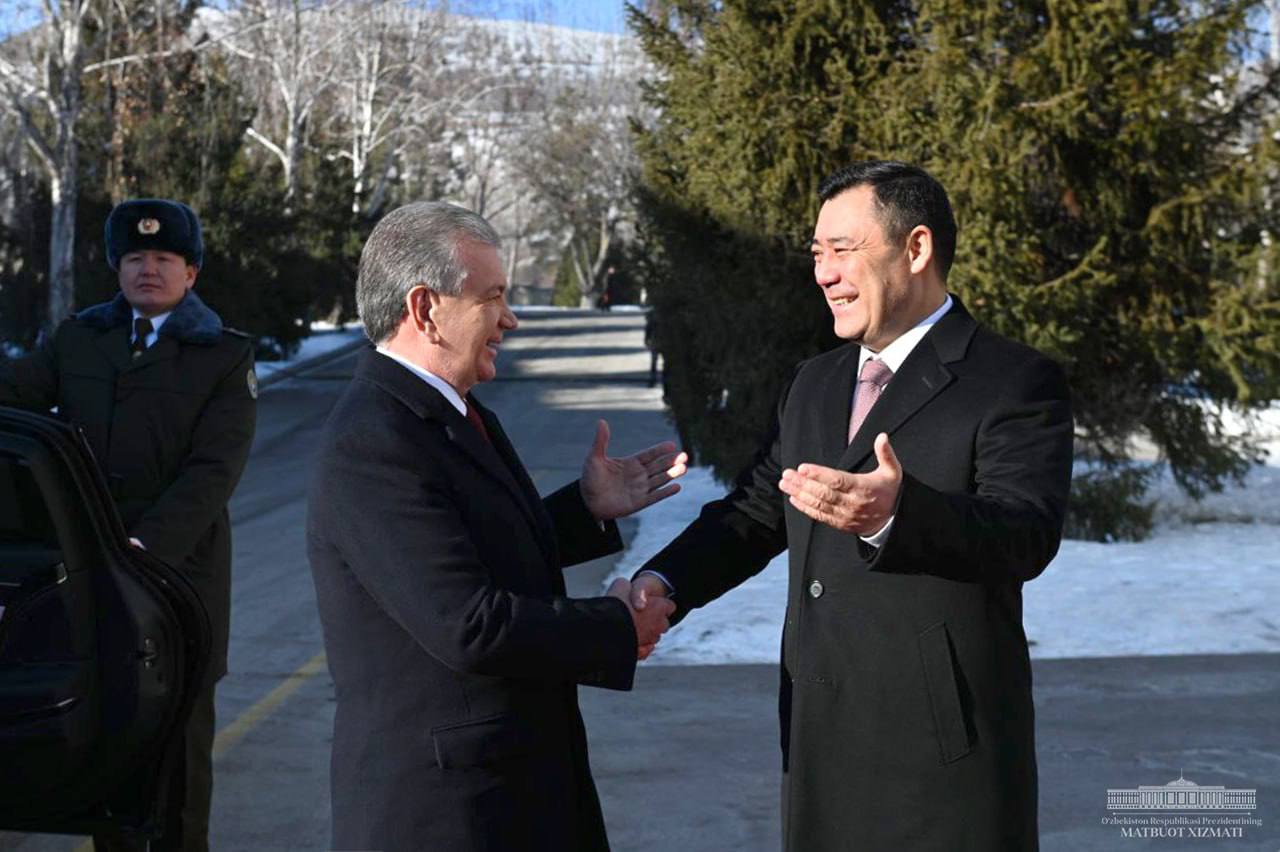 A guard of honor lined up and the national anthems of the two countries were played.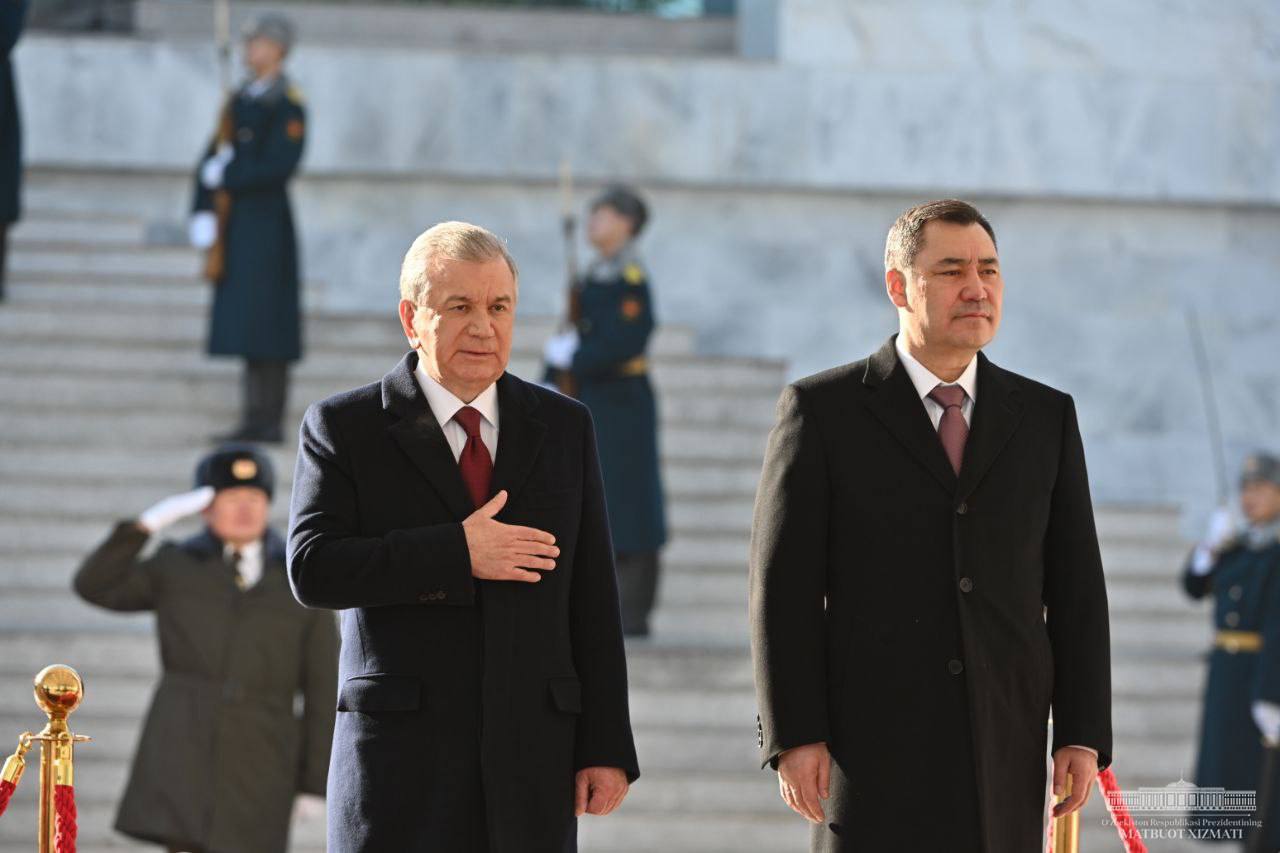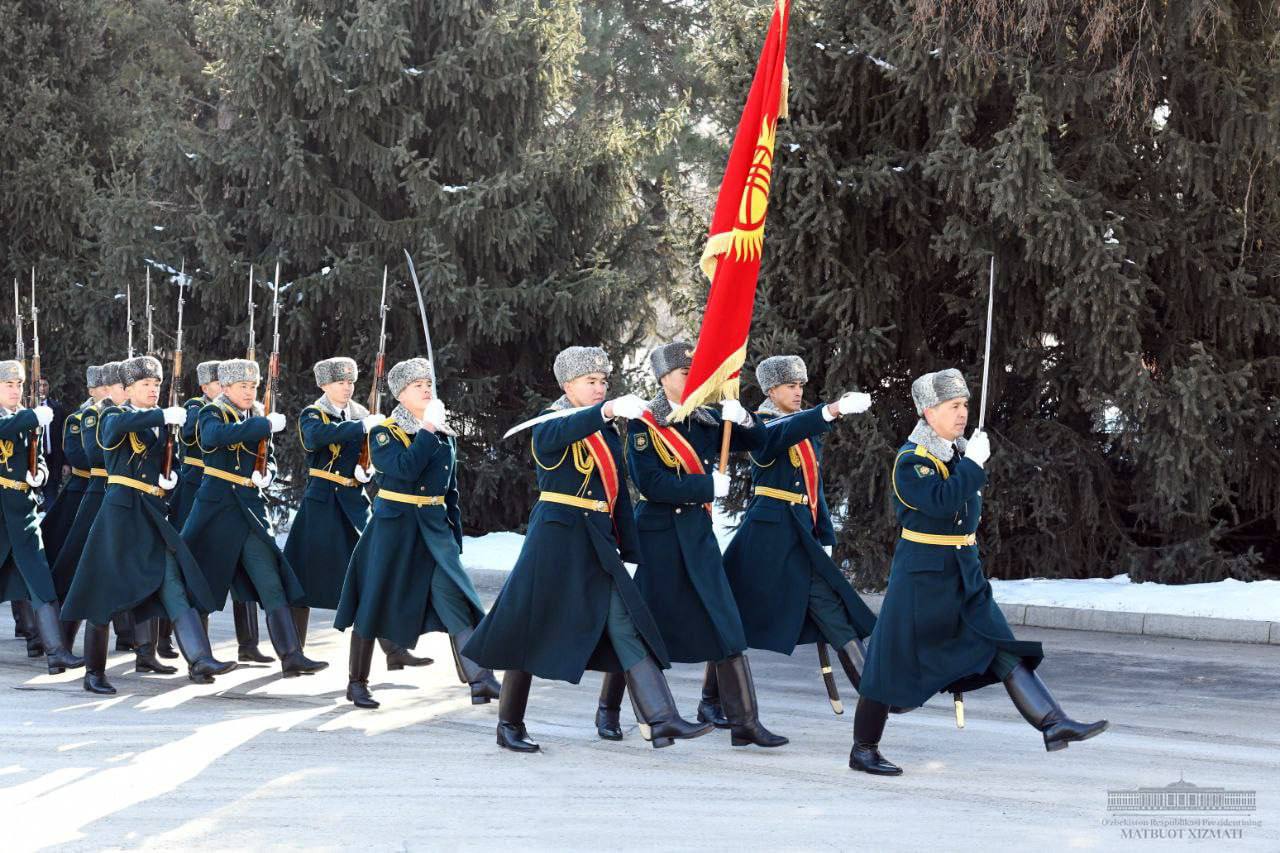 The presidents passed the honor guard and introduced the members of the official delegations to each other.
Currently, the parties are holding talks in a narrow format.