A new system will be introduced in the field of financing, organization of bus routes, renewal of the car park and improvement of infrastructure.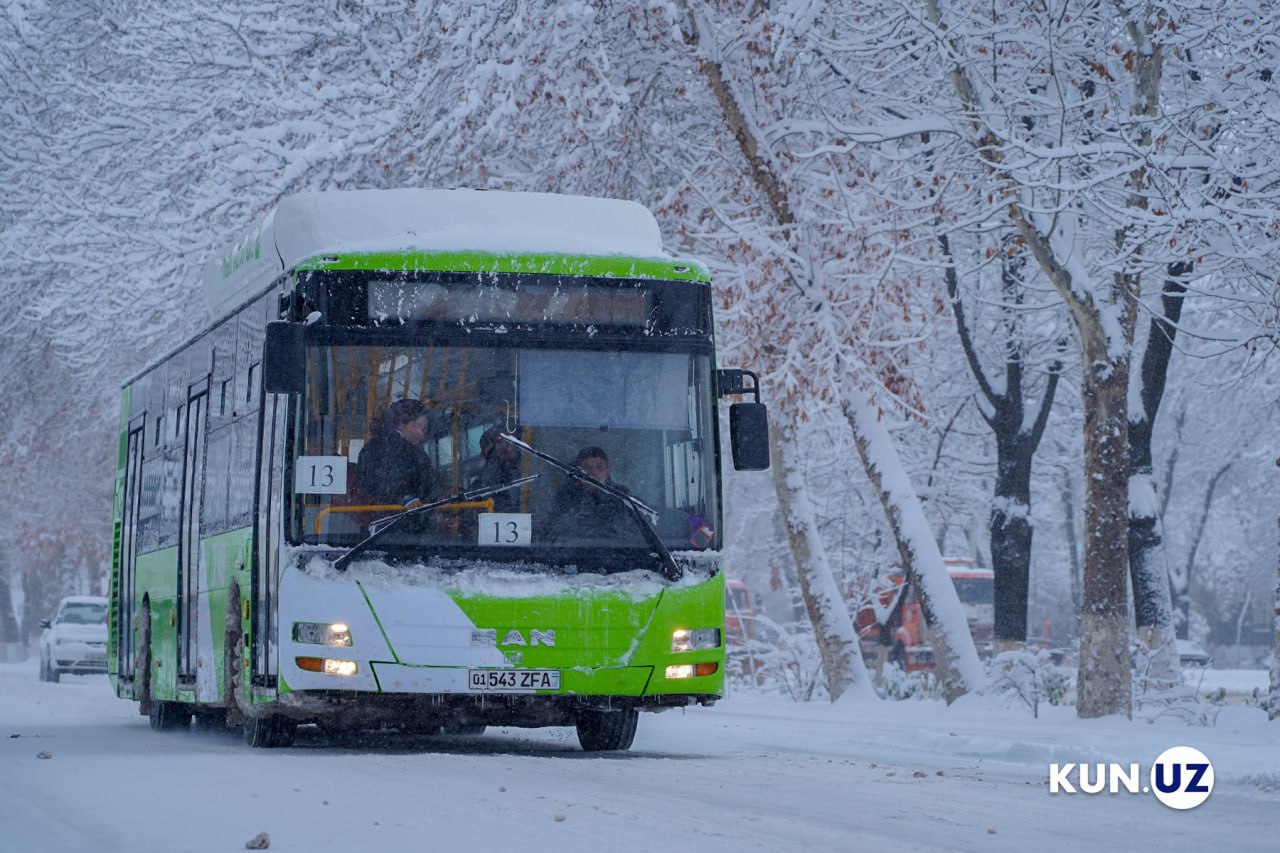 The practice of setting a daily revenue "plan" for public transport drivers will be abolished. This was announced by President Shavkat Mirziyoyev at a meeting on the improvement of the public transport sector.
The head of state noted that problems have accumulated in this area, and in order to solve them, it is necessary to change the current work system in transport departments and bus fleets.
It was pointed out that a public transport development plan has not been developed in some regional centers, some bus lines are not working, and there is a lack of bus stops.
It was criticized that the transport companies were bound to fulfill the daily "revenue plan" and used to move during the "most profitable" time of the day (8-10 in the morning, 17-19 in the evening). The rest of the time, passengers have to wait for a long time or take a taxi.
In this regard, the President defined the measures for introducing a new system for financing, organizing bus routes, updating the car park and improving the infrastructure.
Funding is now based on the distance traveled by the bus and people's satisfaction with the service.
There will be a system that evaluates the quality of service – comfort and sanitary condition of the bus, arriving at the bus stop without delays.
In this case, the transport entrepreneur receives a guaranteed payment for every 1 kilometer with a profit of 10%.
This system will be launched in the cities of Tashkent, Samarkand, Andijan and Urganch this year, and in other regional centers and the city of Nukus next year.
Until now, the practice of setting a daily revenue "plan" will be canceled.
In addition, the issue of introducing fare tariffs (annual, quarterly, monthly, daily, hourly) convenient for the population is being considered.