Energy is the "blood vessel" of economic development in general. Year by year consumption increases, resources become less and more expensive, and dependence on imports increases. In turn, the issue of environmental protection and ecological stability is considered one of the most important aspects today. Therefore, the transition to renewable energy sources is becoming increasingly important.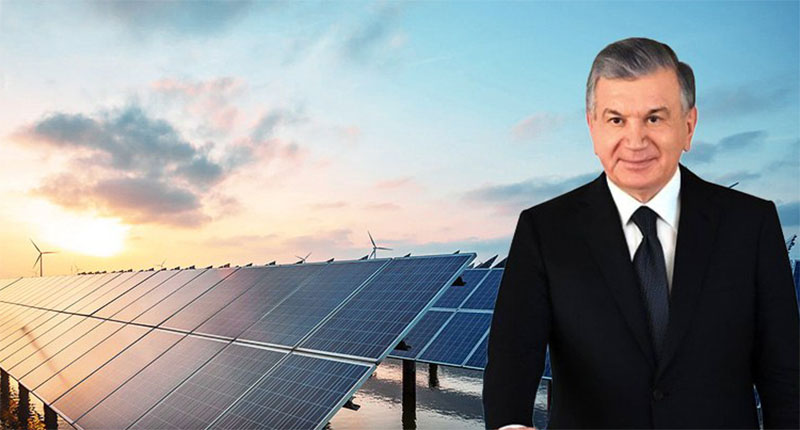 On January 19, President Shavkat Mirziyoyev held a meeting on improving energy supply and got acquainted with the plans in the hydropower network.
In recent years, 27 projects worth $500 million have been implemented in the field of hydropower, and an additional 260 megawatts of capacity have been created. The total capacity of stations in the Uzbekhydroenergo system has exceeded 2 thousand megawatts. This means that 2 billion cubic meters of natural gas is saved per year.
In 2023, 7 projects of 197 megawatts and 10 micro hydroelectric power plants are planned to be put into operation. In the next few years, 100 micro hydroelectric power stations are expected to be built in the Fergana valley itself (41 in Andijan, 32 in Namangan and 27 in Fergana).
In the Valley regions, it is also planned to install 160 megawatt solar panels on social sector facilities and industrial enterprises. Speaking about this during his visit to Andijan on February 1, President Shavkat Mirziyoyev instructed officials to accelerate the transition to green energy.
What are the major projects for 2023?
By the end of this year, 7 power plants with a total capacity of 2910.6 MW (1 TPP, 1 wind, 3 solar and 2 HPP) are planned to be put into operation. In particular:
• A modern TPP with a capacity of 1500 MW in Shirin city and Boyovut districts of Syrdarya region;
• 500 MW wind power plant in Tomdi district of Navoi region;
• 457 MW solar photoelectric power plant in Sherabad district of Surkhandarya region;
• 220 MW solar photoelectric power station in Kattakurgan district of Samarkand region;
• commissioning of solar photoelectric power stations with a capacity of 220 MW in Gallaorol district of Jizzakh region (connection to a single power grid).
Importantly, these power plants are being implemented by foreign companies with 100% direct investment.
Also, in hydropower:
• 2 hydroelectric power stations with a total capacity of 13.6 MW will be launched in Samarkand region;
• Tupalang HPP will be modernized and its capacity will be increased from the current 30 MW to 175 MW.