It was noted that work aimed at reducing traffic in the city will be continued.
1.4 trillion soums are being allocated to the city of Tashkent to improve the social and production infrastructure in the mahallas. Also, 573 billion soums will be allocated to the infrastructure of the mahallas within the framework of the "Open budget".
The President emphasized that additional funds will be allocated for the improvement of mahallas, repair of networks, roads, and water facilities. Therefore, it was decided to allocate an additional 1 billion soums from the budget to each of the 584 neighborhoods in the city, totaling another 584 billion soums.
"Based on the demands and needs of the residents of the capital, we will vigorously continue our noble work," the President noted.
The meeting focused on the ongoing and planned works in the field of public transport of the capital.
"We visited the new metro stations today. After a total of 7 stations on the new line are put into operation, the number of daily passengers in the subway will reach 1 million," the head of state said.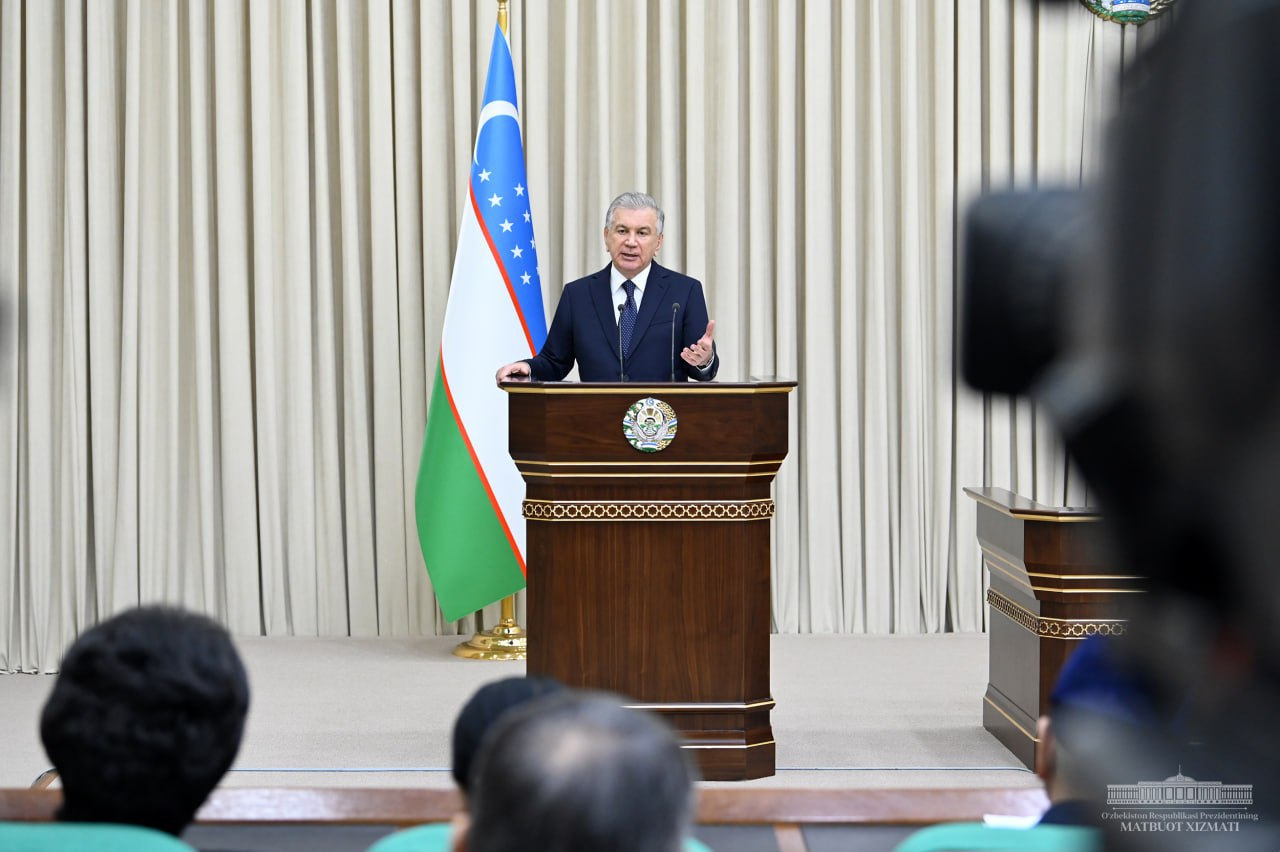 It was noted that these works aimed at reducing traffic in the city will be continued.
In particular:
• an additional 1,000 buses will be delivered by April 1;
• separate lanes for buses will be established on 25 streets;
• until the end of the year, the traffic light management system at 233 intersections will be introduced based on passenger flow;
• 10,000 parking spaces will be established on the basis of private partnership in 20 high-flow streets;
• parking lots will be organized around 6 metro stations leading to the city in Chilanzar, Yunusabad and Yashnabad districts and will be put up for auction as a ready-made business.