Minister of Investments, Industry and Trade of Uzbekistan Laziz Kudratov met with Antoine Garret, Vice President of French company Total Eren.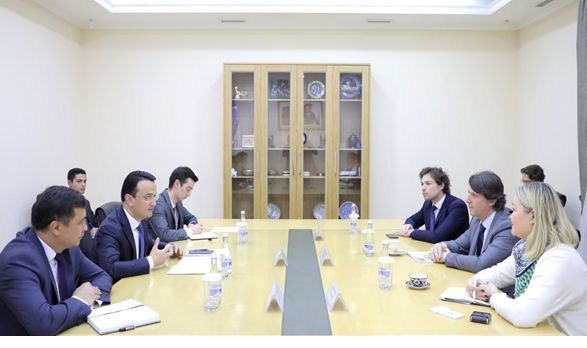 At the meeting, attention was paid to the results of implementation of joint projects and plans to expand investment cooperation in the development of renewable energy sources.
As an example of the effectiveness of cooperation efforts, it was mentioned that a 100 MW solar power plant was successfully launched in Nurabad district of Samarkand region in April 2022. It was stated that Total Eren intends to expand its activities in Uzbekistan by implementing new large investment projects. The parties discussed the possibilities of building new photoelectric plants in the country.
For information, Total Eren specializes in the construction, design, financing and operation of power plants based on RES. The company operates in 22 countries of the world. The total capacity of Total Eren's commissioned facilities and planned power plants exceeds 4 GW.