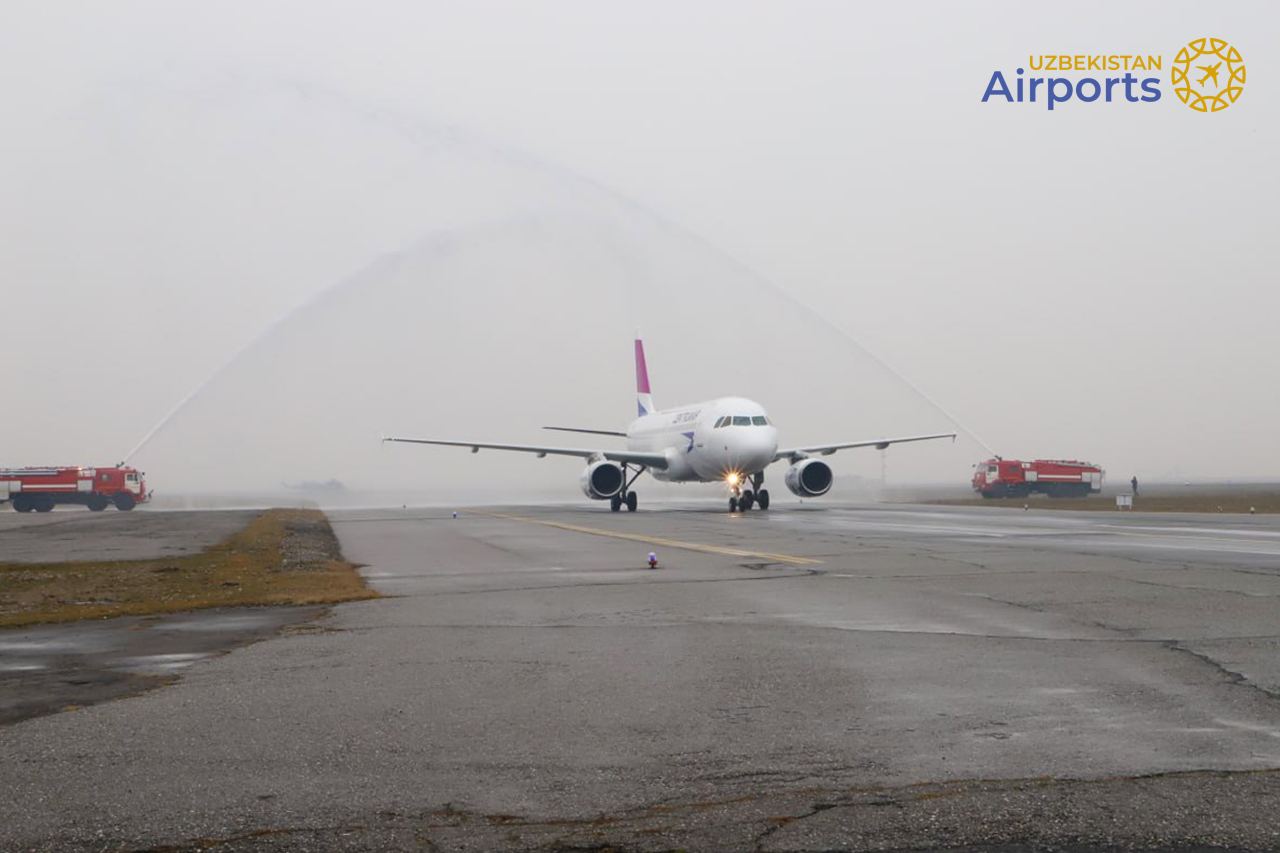 On February 15, the newly established airline Centrum Air carried out its first flight on the Tashkent-Fergana route. The plane arrived at Fergana International Airport at 09:52 local time.
The plane with 86 passengers on board was solemnly greeted at the airport.
The airline is also planning passenger flights on the Tashkent-Urganch-Tashkent route. From February 17, 2023, charter flights on this route will be launched and carried out twice a week – on Fridays and Sundays on Airbus A320.
Centrum Air is a low-cost airline of Uzbekistan, which received permission to operate passenger flights in January 2023. Today, the carrier has two Airbus A320 aircraft in its fleet. In the near future, the airline plans to buy another passenger plane – the Boeing 737.