After high-level negotiations, President of Uzbekistan Shavkat Mirziyoyev and President of Egypt Abdel Fattah El-Sisi made a statement to media representatives.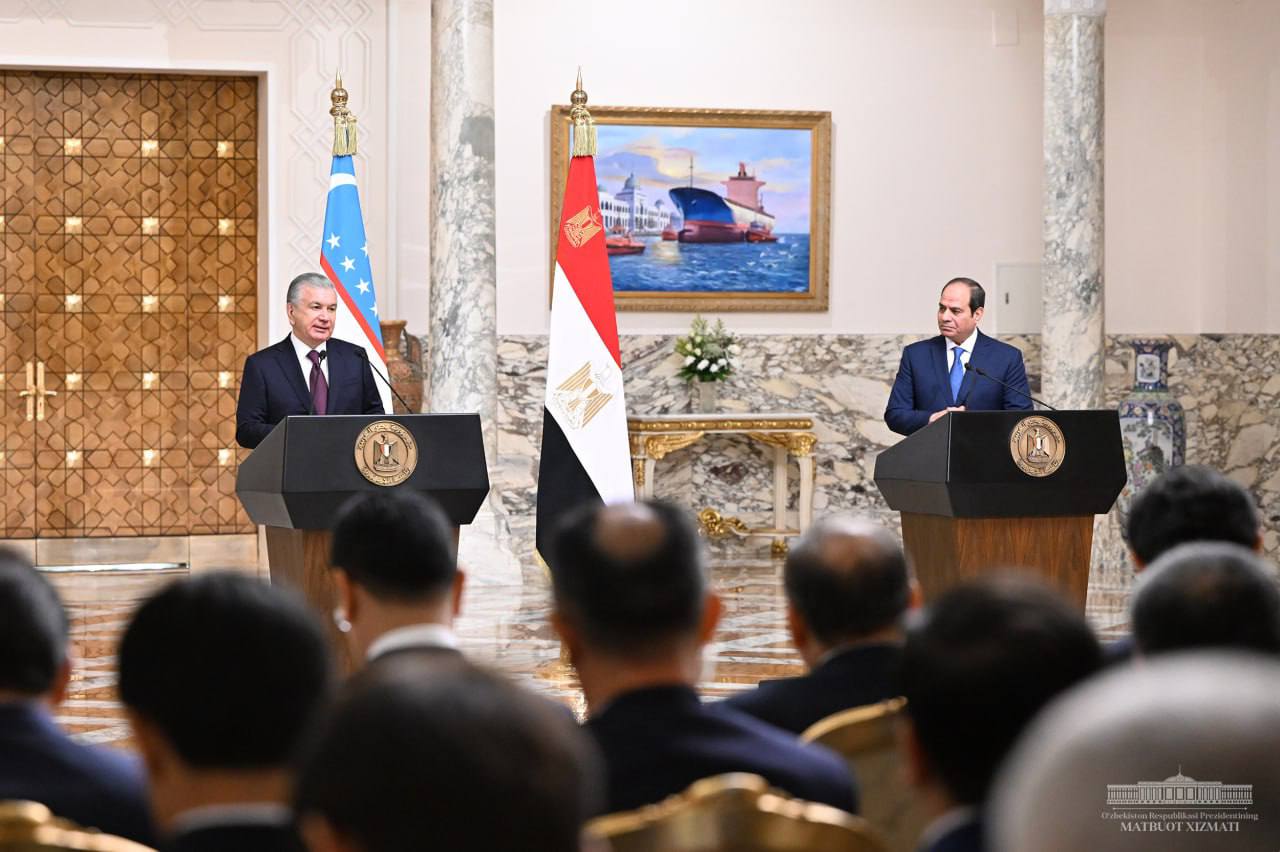 The head of Uzbekistan expressed deep gratitude for the warm reception and hospitality shown to the delegation of Uzbekistan in the ancient and unique land of Egypt. He said that the great achievements of the Egyptian leadership and people make Uzbekistan happy.
During the talks, the leaders agreed that the large-scale reforms implemented in the two countries – the strategy of New Uzbekistan and the "New Republic" program of Egypt are in harmony with each other. They expressed a unanimous opinion on the harmony of work on the creation of new jobs and reduction of poverty, social protection of the population and development of urban infrastructure.
"During our dialogue with Mr. President in an open, friendly and practical spirit, we discussed the development of our wide-scale cooperation. He confirmed the unity of our views and directions. We also agreed on expanding our multifaceted relations in political, trade-economic, transport-logistics, cultural-humanitarian, security and anti-corruption spheres.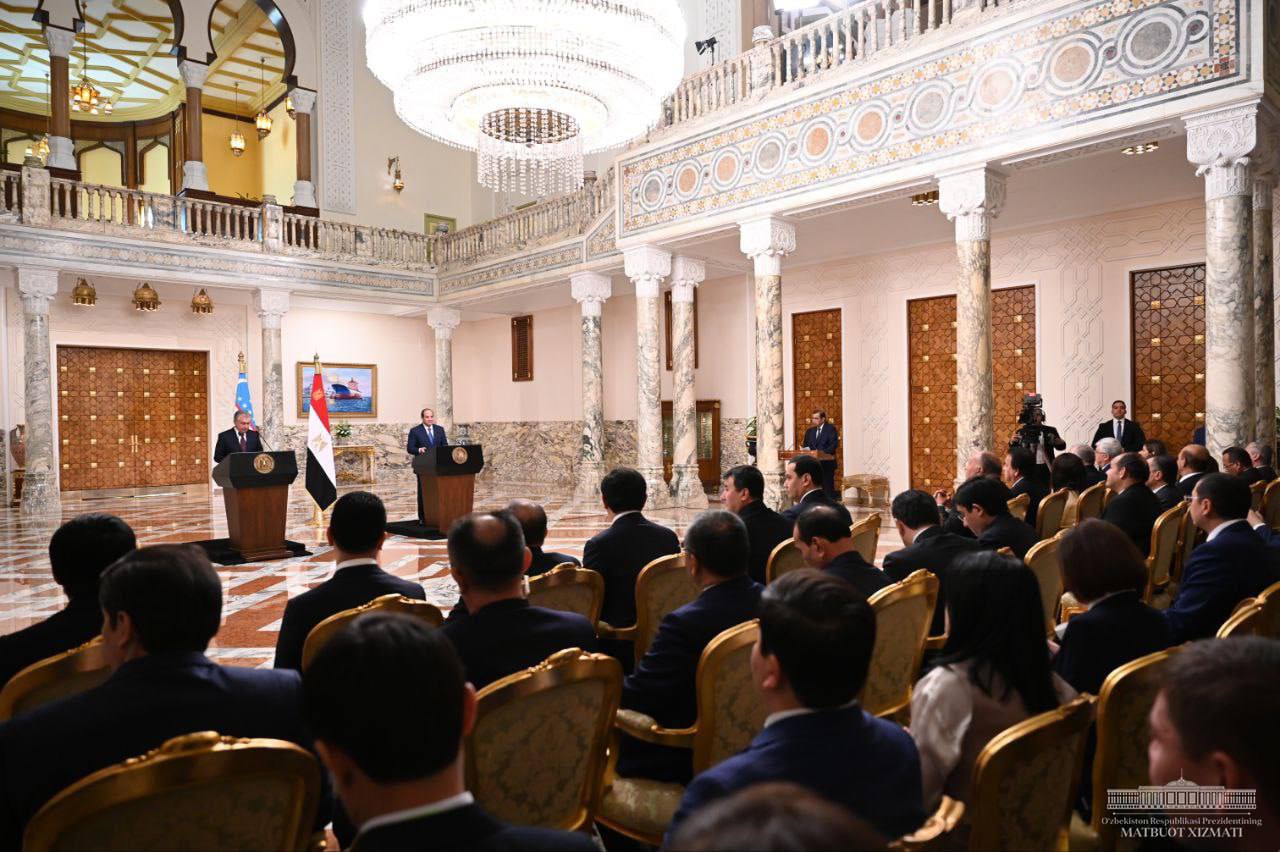 Within the framework of the visit, we noted that the establishment of industrial cooperation in promising fields such as gas-chemistry, textiles, electrical engineering, pharmaceuticals, and jewelry would be equally beneficial for both sides. I would like to take this opportunity to tell you once again that we are ready to create all conditions in our country for our Egyptian partners to implement mutually beneficial projects.
Of course, our peoples are closely connected by common religion, similar values and century-old friendship ties. It is true to say that today we are restoring common spiritual ties between two brotherly peoples. We had a great dialogue on many issues, on science and education. Once again, we saw that there is a great reason to continue our work in the future," the leader of Uzbekistan said.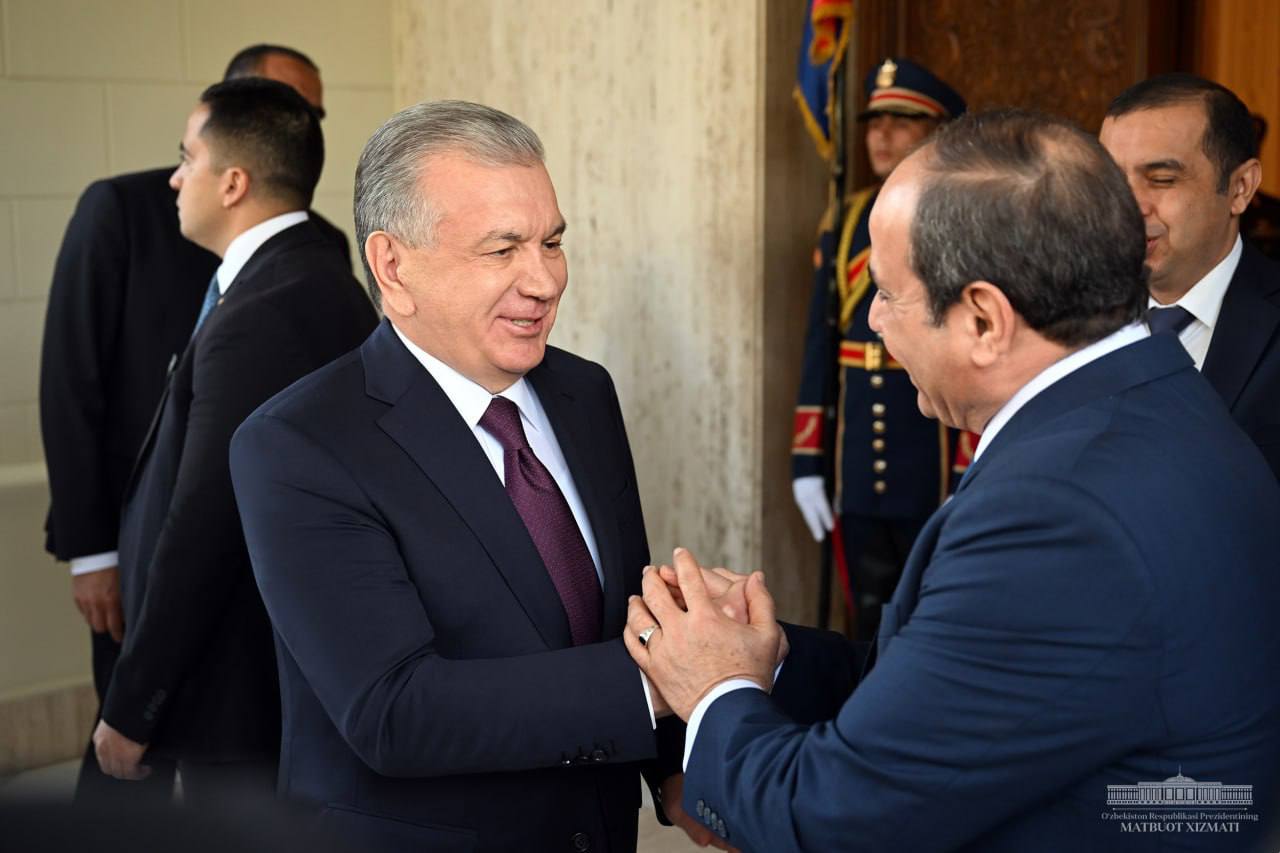 At the meeting, the heads of state discussed in detail the issues of activation of political consultations, expansion of multilateral relations in trade-economic, investment, transport-logistics, cultural-humanitarian and security spheres.
It was noted that the huge opportunities and potential in trade-economic cooperation are not being fully utilized, in this regard, it was emphasized the need to implement practical mechanisms and effective measures to increase trade.
It was agreed to jointly implement "green" energy projects, develop optimal transport routes connecting the two countries, use the opportunities of free economic zones, and launch direct flights.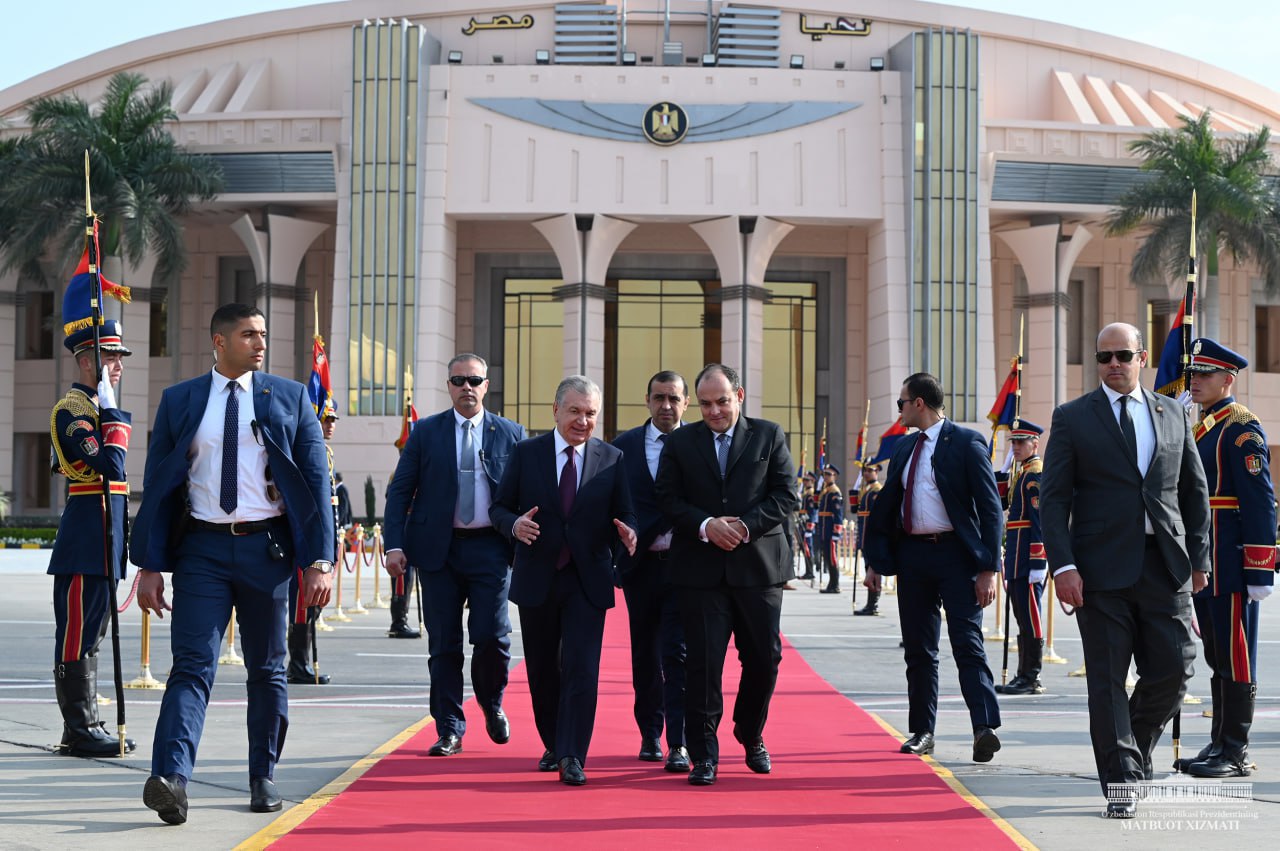 The head of Uzbekistan once again stated that all conditions will be created for Egyptian companies to implement mutually beneficial projects in our country.