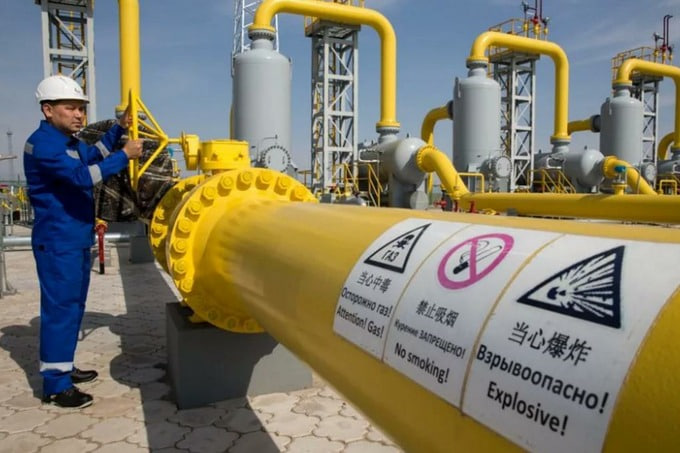 Kazakhstan plans to start the construction of the third branch of the Bukhara-Ural gas pipeline from Uzbekistan through Kazakhstan to Russia in 2023. This was announced by the governor of Aktobe region of Kazakhstan, Yerali Tugjanov.
"The problem of gas supply for our province is currently relevant. Although there is enough raw material, the existing networks are not able to deliver the required volume to the region. They have an overload. The only solution is to build the third branch of the "Bukhara-Ural" gas pipeline," he said.
According to the governor, this is a "very large project" that will be 162 km long, with a total cost of about 43 billion tenge (about $95.6 million). "We will start construction works this year. If we do not solve this issue, the issue of gasification of regional villages will remain on the agenda," the regional governor said.
Construction is scheduled to begin in March.
The total length of the gas pipeline connecting Uzbekistan, Kazakhstan and Russia exceeds 4,500 km. The first of the two branches of the Gazli-Chelyabinsk gas pipeline was commissioned in 1963, and the second one – Gazli-Chelyabinsk-Sverdlovsk – in 1966. Pipeline control and maintenance is carried out by Gazprom.
In the fall of 2014, the gas pipeline was put into operation in the reverse mode, that is, gas was delivered in the opposite direction. Thus, Gazprom started supplying gas to the southern regions of Kazakhstan.