During the study conducted in some schools of Kegeyli district, it was found out that pupils were being given rotten apples.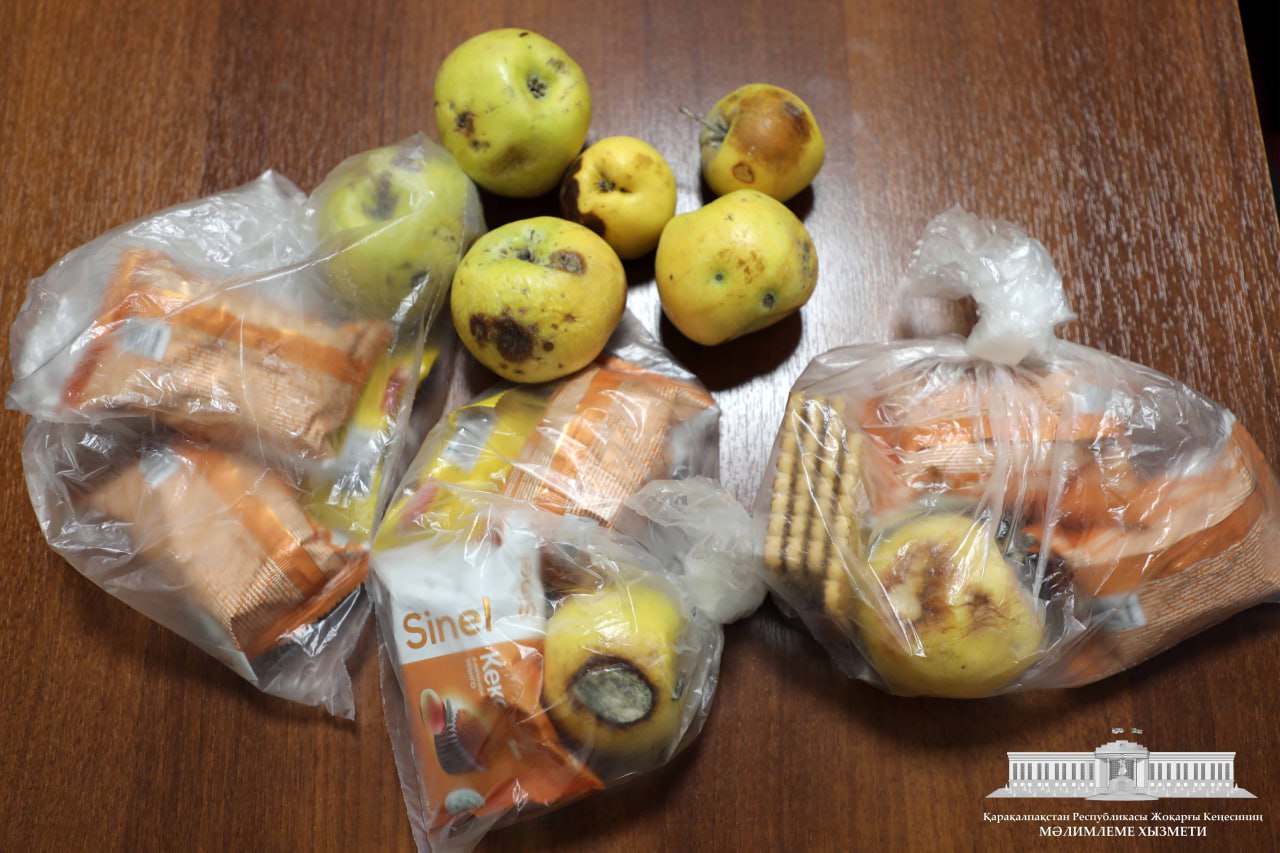 By the relevant decision of the Cabinet of Ministers on August 25, 2022, a system of providing free meals to elementary schoolchildren was introduced in general secondary schools located in the Republic of Karakalpakstan and Khorezm region.
According to the order of the chairman of the Jokargy Kenes of Karakalpakstan, the requirements of this decision of the Cabinet of Ministers were studied in the schools of Kegeyli district, the information service of Jokargy Kenes reported.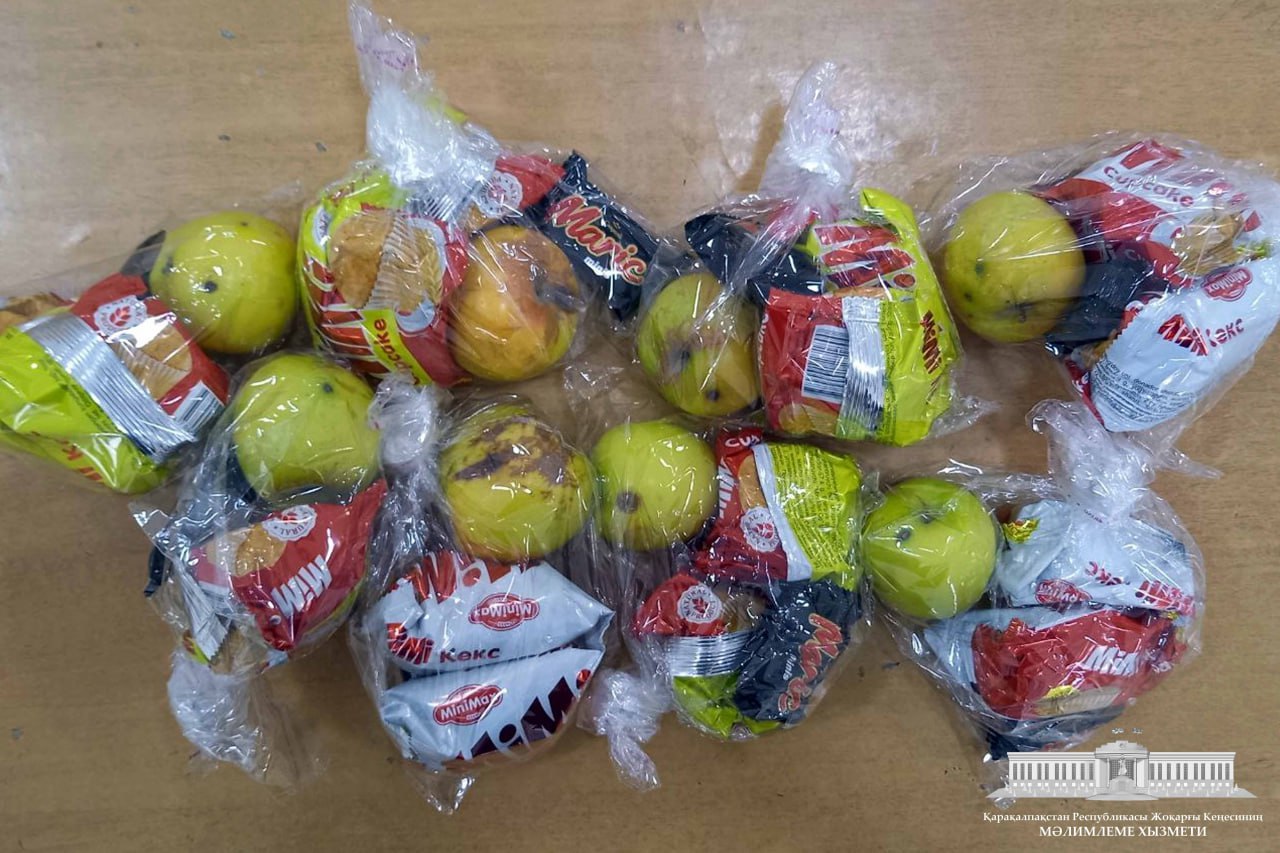 It was reported that a number of shortcomings were identified during the study conducted in schools No. 1, 8, 19 and 55 in Kegeyli district. In particular, it was observed that the amount of foodstuffs given to children is small, and the device for providing hot tea is not fully installed.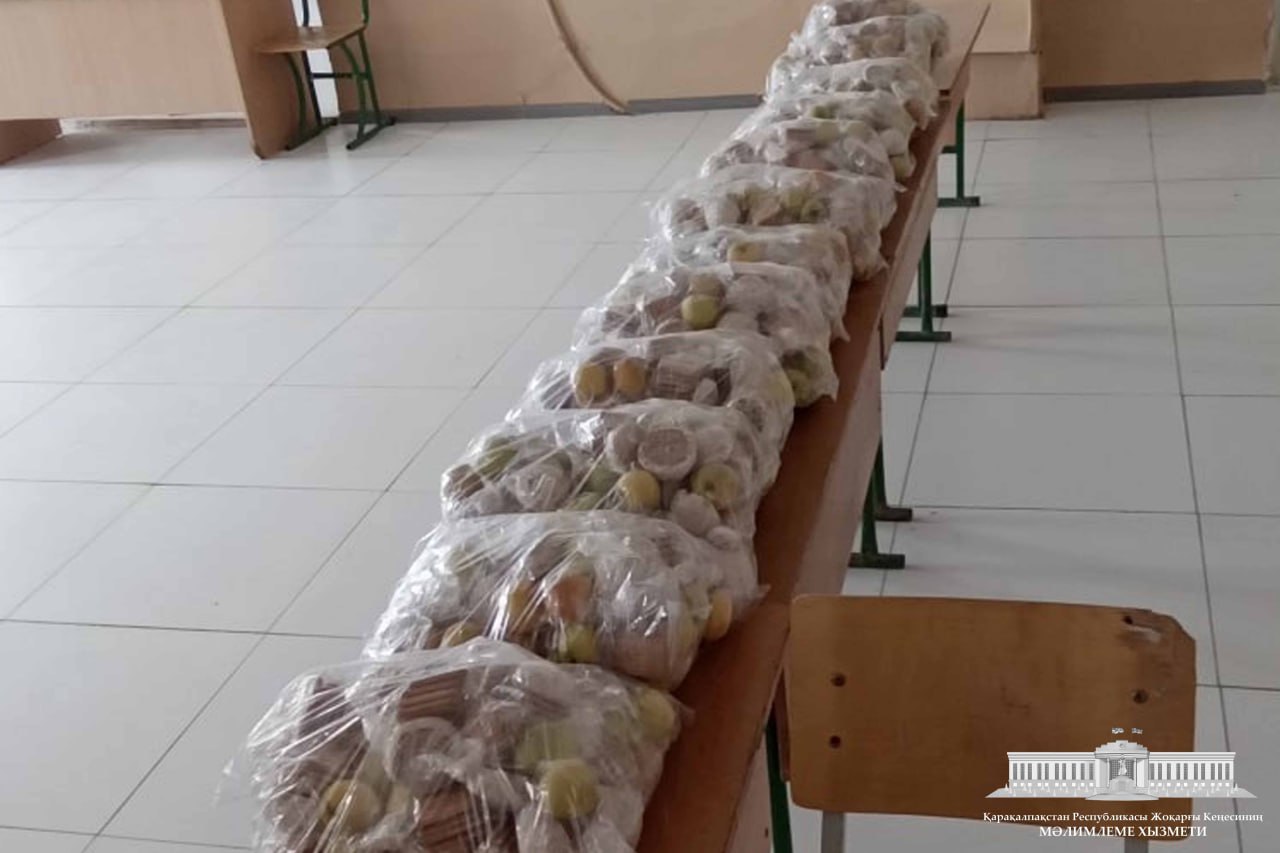 It is also known that the quality of food products is not at the required level, and rotten fruits are being given to pupils. It is noted that these food products were not delivered by special vehicles, but by passenger cars. In some schools, a commission to check the quality of daily foodstuffs has not been established.
"Studies are conducted in all schools of the republic on the state of compliance with the requirements of feeding pupils. School principals who are irresponsible in this regard will be severely punished," the Jokargy Kenes concluded.