On March 1, President of the Republic of Uzbekistan Shavkat Mirziyoyev received a delegation led by United States Secretary of State Antony Blinken.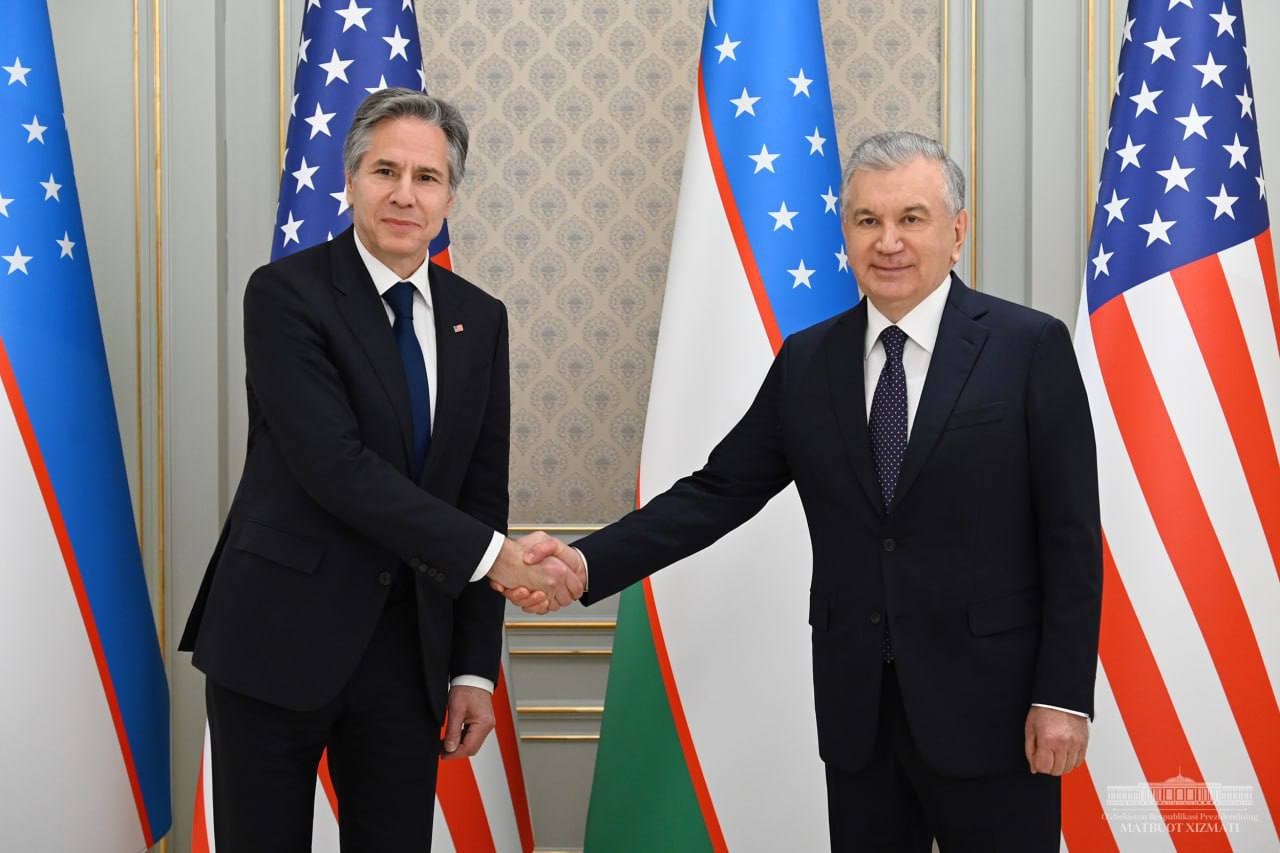 A wide range of current issues on the agenda of bilateral relations in the political, trade-economic, investment, educational and cultural-humanitarian spheres, as well as important aspects of regional cooperation, were discussed.
At the beginning of the conversation, Secretary of State Antony Blinken conveyed the greetings and best wishes of the President of the United States, Joe Biden, to the head of our country.
It was noted once again that the U.S.A. is determined to always support the independence, sovereignty and territorial integrity of Uzbekistan. The irreversible democratic reforms and socio-economic reforms implemented in our country were highly appreciated and fully supported.
In particular, significant achievements in ensuring human rights and gender equality, combating forced labor, reforms in support of freedom of speech and mass media, development of civil society institutions and many other areas were noted.
At the meeting, it was noted with great satisfaction that a high level has been reached in multifaceted relations between Uzbekistan and the U.S.A.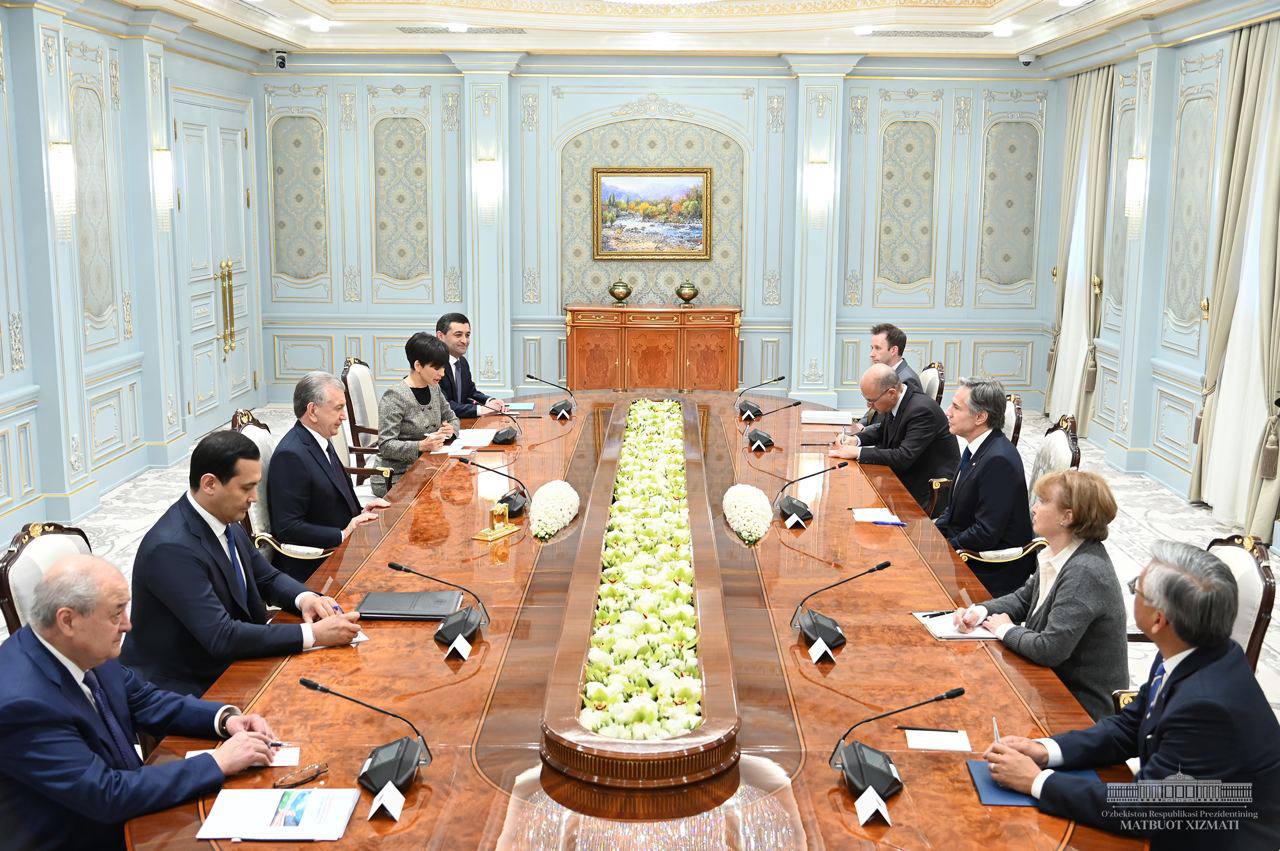 The importance of further development of broad-based cooperation, including promotion of effective dialogue on Strategic Cooperation and continuation of fruitful exchanges at various levels, was confirmed.
Special attention was paid to the development of trade-economic, investment and innovation cooperation, the expansion of the activities of leading American companies in the market of Uzbekistan, the implementation of cooperation projects, first of all, in high-tech industries.
It was noted that there are ample opportunities for the activation of cultural-humanitarian relations, including programs for teaching English to young people and training qualified teachers in our country.
Opinions were exchanged on the most important issues of regional cooperation.
The issues related to broad international cooperation in establishing peace in Afghanistan were also discussed.
A unanimous opinion was expressed on the impossibility of aggravating the situation in this country and the escalation of the humanitarian crisis, the need to actively use the UN space to develop an algorithm for solving the existing problems, as well as the importance of supporting regional infrastructure projects to help the peace process and the restoration of the Afghan economy.