A native of Uzbekistan who committed a terrorist attack in New York in 2017, which killed eight people, was sentenced in the United States to life in prison.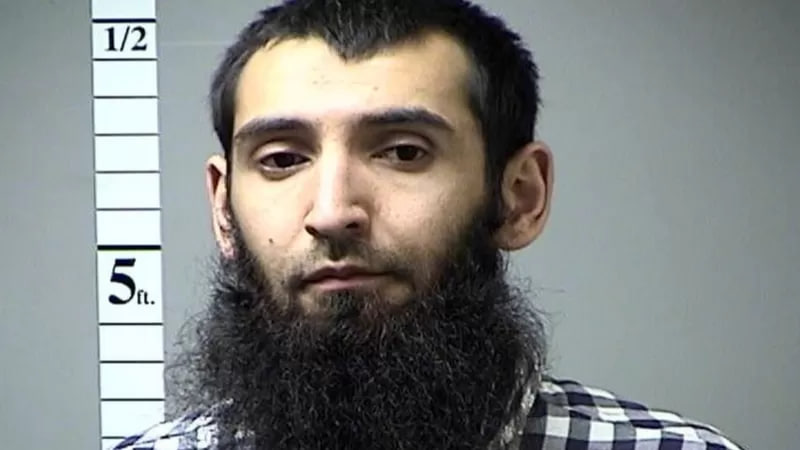 The New York federal prosecutor announced that the jury failed to reach a unanimous decision regarding the death penalty for Sayfullo Soyipov, who in October 2017, rammed people in midtown Manhattan while driving a truck.
As a result of the terrorist act committed by Soyipov, eight people were killed and 12 were injured. A group of five friends from Argentina, a Belgian woman and two Americans were among the eight victims. Soyipov was stopped by the police, who shot him in the stomach.
"He turned the bike path into his battlefield, he was happy with the terrorist attack he unleashed," prosecutor Jason Richman said in the courtroom.
In court, the jury heard how Soyipov spent a year planning the attack. He chose Halloween because he expected more people to be on streets on the holiday.
Shortly after the attack, then-President Donald Trump called for Soyipov's execution and reinstated federal executions after a 17-year moratorium in 2020.
But under President Joe Biden, federal executions were once again stopped. Last fall, the Justice Department said it would seek the death penalty for Soyipov.
As it was reported earlier, a native of Uzbekistan was found guilty of committing a terrorist attack.