On March 16, the President of Uzbekistan Shavkat Mirziyoyev attended the extraordinary summit of the Organization of Turkic States and delivered a speech.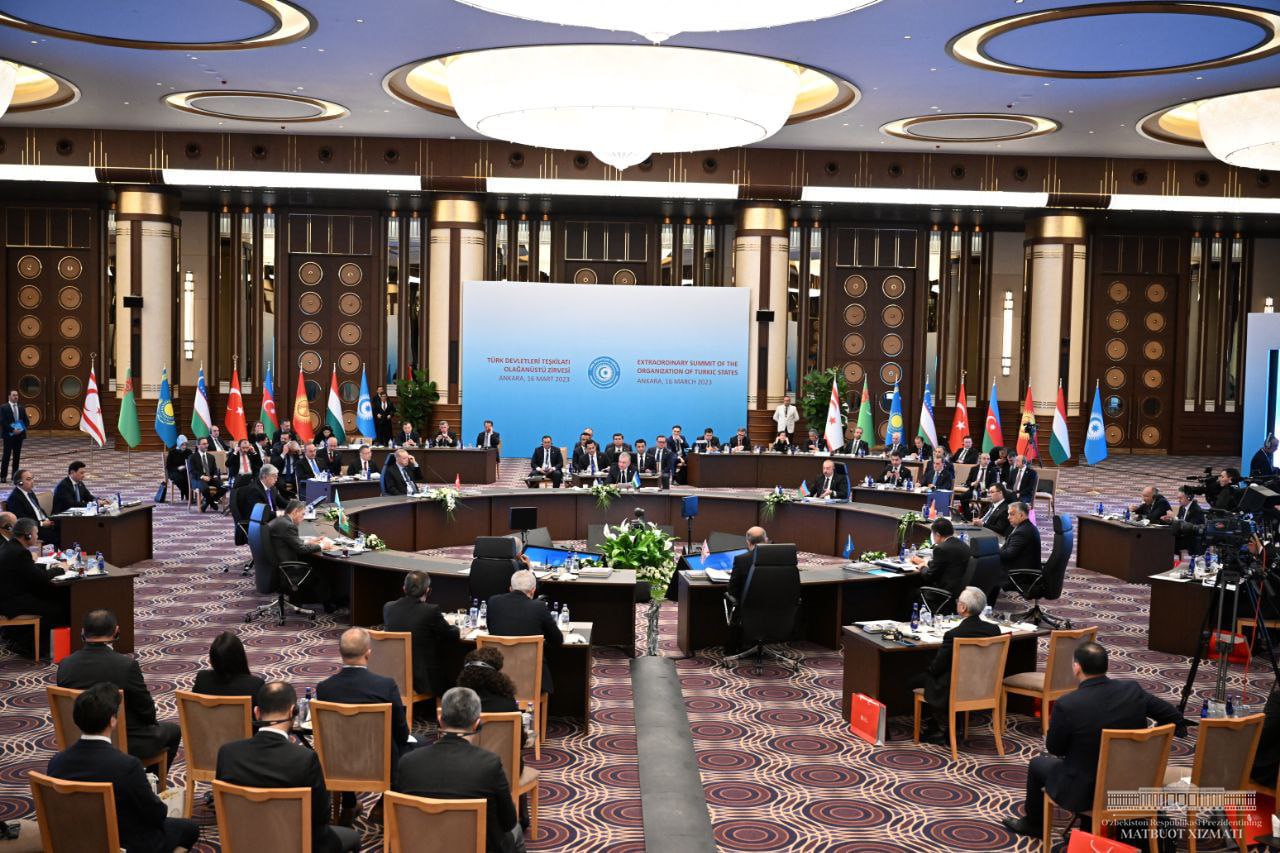 In his speech, Mirziyoyev talked about the recent earthquake in Türkiye and noted the immediate measures taken by President Recep Tayyip Erdoğan, including the extremely important plans and programs to build hundreds of thousands of new houses for the population and restore infrastructure.
"Thanks to effective actions taken immediately, many people's lives were saved, and large amounts of funds were collected to start massive restoration work. In short, in these challenging days, the brotherly Turkish people with their unique bravery and courage, the firm will and great spirit are mobilizing around the Leader of Türkiye.
We are all ready to stand beside you and make all our efforts to help you restore and rebuild the destroyed cities and villages, social and industrial facilities. For instance, we are planning to contribute to the construction works in the Ovakent district of Hatay province, which was one of the earthquake epicenters and where our rescue teams were deployed.
I am confident that the beautiful apartment buildings, modern schools and infrastructure facilities, which we are planning to build there, will become a vivid symbol of our close friendship and solidarity," said Shavkat Mirziyoyev.
Also, Uzbekistan will create all the necessary conditions for the recuperation and recreation of the elderly people from disaster-hit areas and perform pilgrimage to the mausoleums of such scholars as Imam Bukhari, Imam Termiziy, Imam Moturidiy and Bahouddin Naqshband.
"In addition, this summer we intend to invite the youth from Hatay province to Uzbekistan. We will organize recreational activities and trips to the ancient cities of Samarkand, Bukhara and Khiva, and hold joint events with their peers in our country," Mirziyoyev said.