Shavkat Mirziyoyev received a congratulatory letter from US President Joe Biden on the occasion of the Navruz holiday.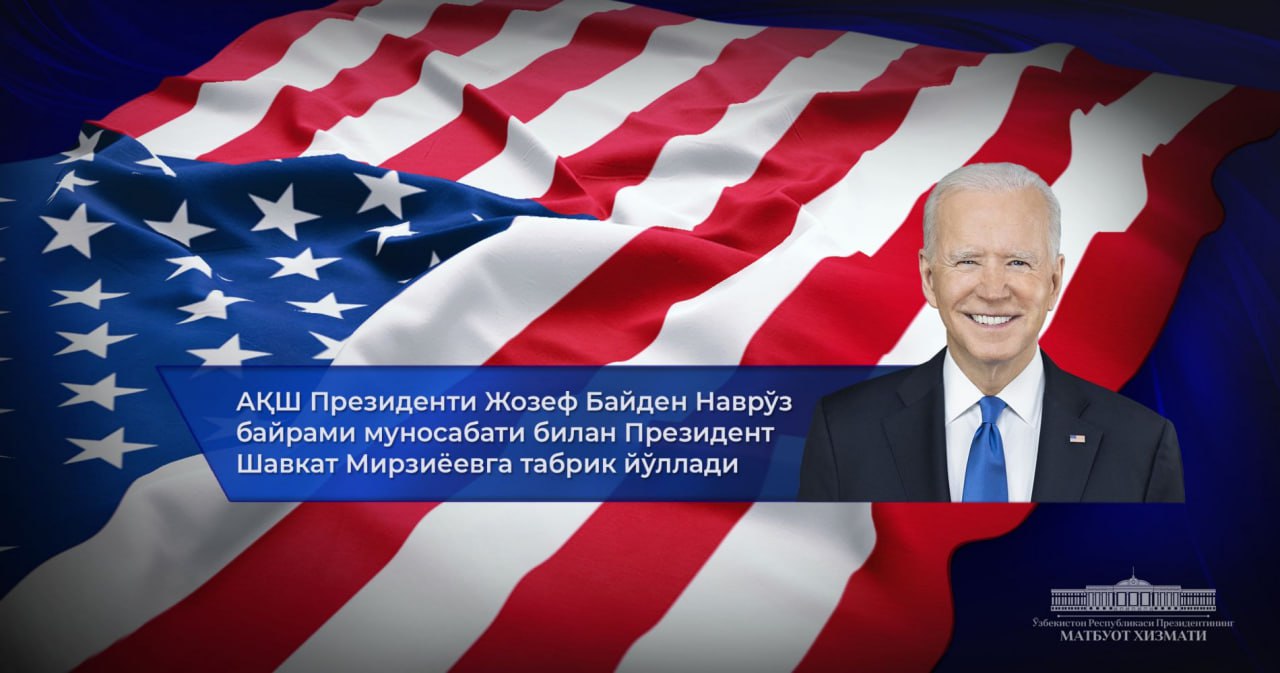 "On behalf of the American people, I am sending our best wishes to you and the people of Uzbekistan on the occasion of Navruz," Biden's letter reads.
It is noted that during the past year, Uzbekistan and the United States of America have united in order to solve common problems and ensure the security and well-being of the people.
"During this season of revival and renewal, the United States reaffirms its commitment to the people of Uzbekistan. Today, as we set new milestones and continue our efforts towards a common future in the spirit of strong peace and mutual understanding, I believe that the strategic partnership between our countries and the friendship of our peoples will be further strengthened. Happy Navruz!" writes the US president.