The Grand Canyon, which appeared millions of years ago, is located in Arizona, USA. The most unusual geological object on the planet and the surrounding area attracts millions of tourists every year. The creative team of Kun.uz prepared a photo collection from the Grand Canyon National Park during its trip to the USA.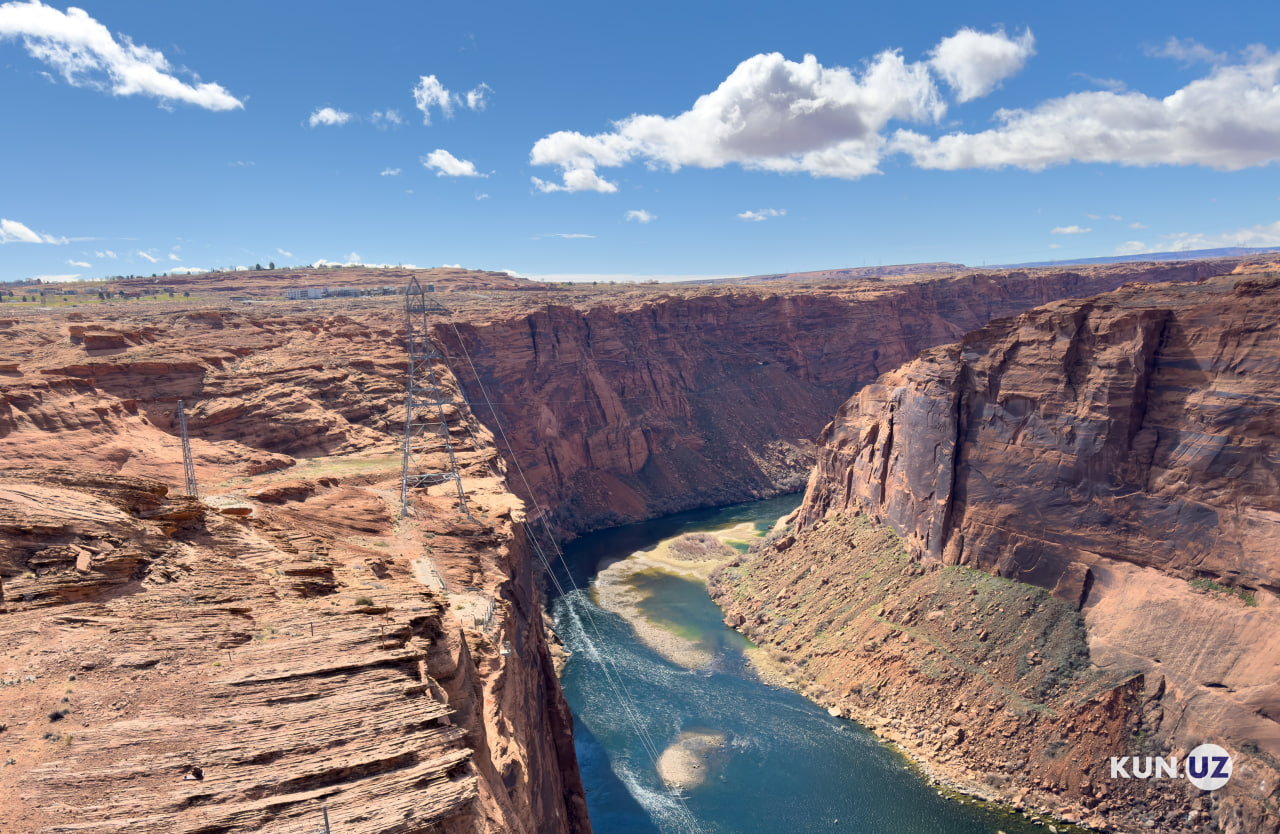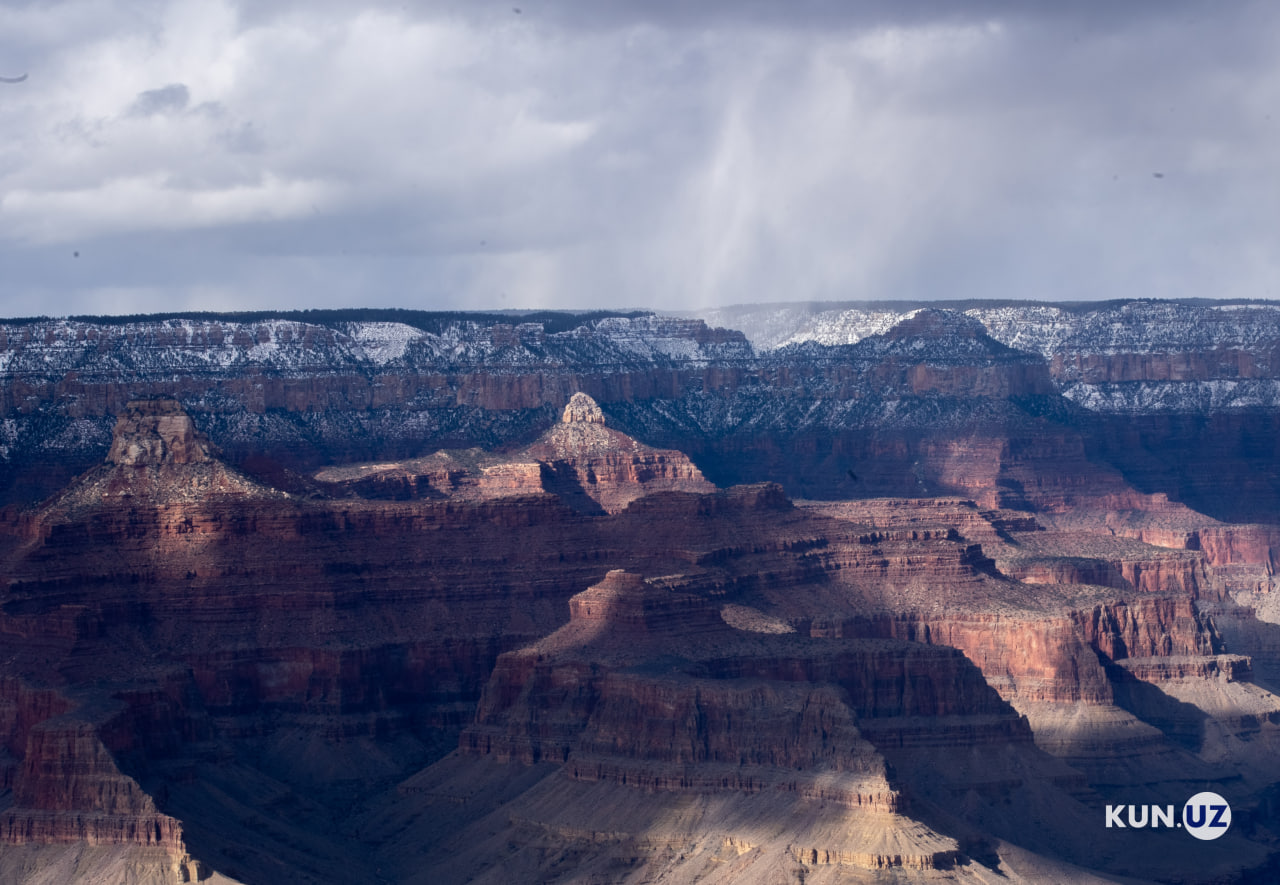 The Grand Canyon, considered one of the deepest canyons in the world, is located on the Colorado Plateau in Arizona, USA. The most unusual geological feature on the planet – the Colorado Plateau rose after the movement of the earth's crust about 65 million years ago. Plateau uplift has changed the slope angle of the Colorado River, increasing the river's velocity and ability to erode rocks in its path. According to scientists, as a result of these events, about 5-6 million years ago, the Grand Canyon was formed.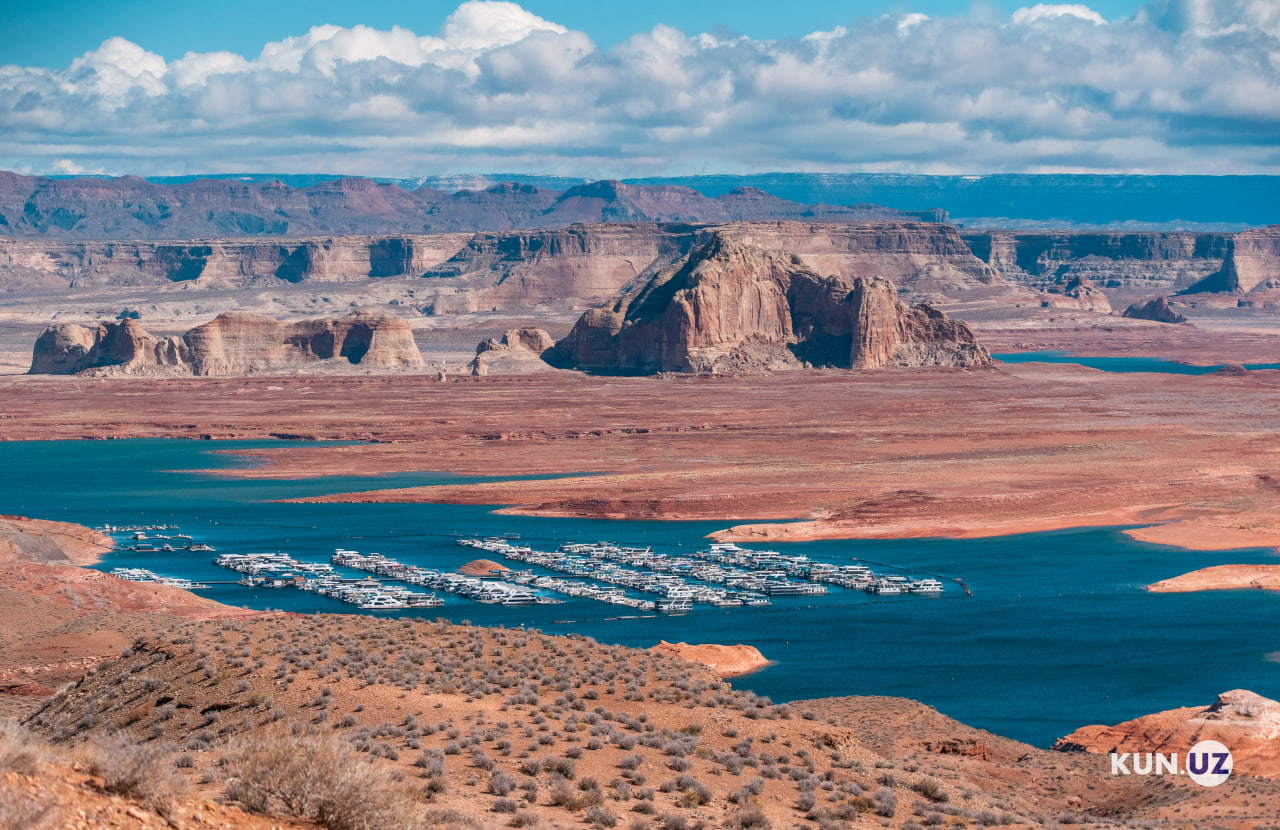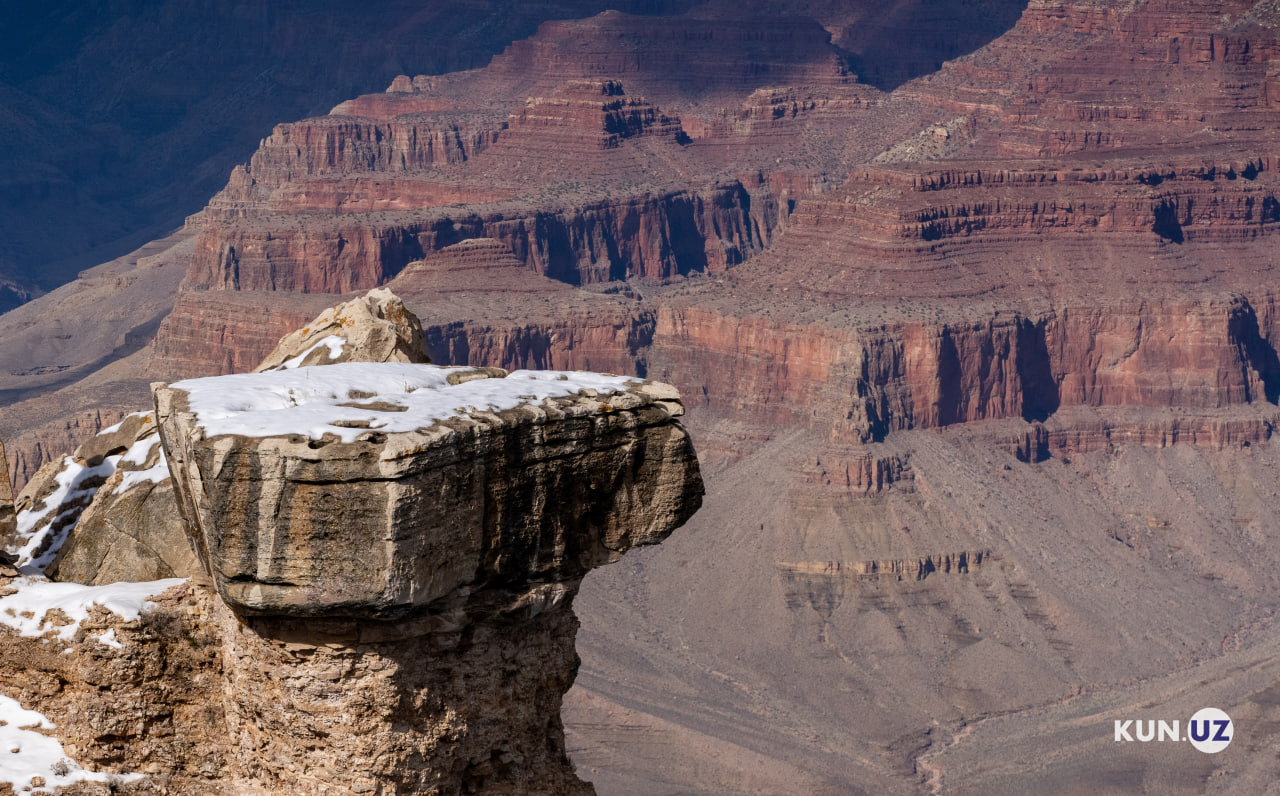 The canyon is 446 km long and 6 to 29 km wide. Its total lower level is less than one kilometer, but its deepest point is 1,857 meters.
The canyon and its surrounding areas were protected by the US government, and in 1919, the Grand Canyon National Park was established with a total area of about 5,000 km/sq. The object is among the seven natural wonders of the world, and since 1979 it has been included in the UNESCO World Heritage List.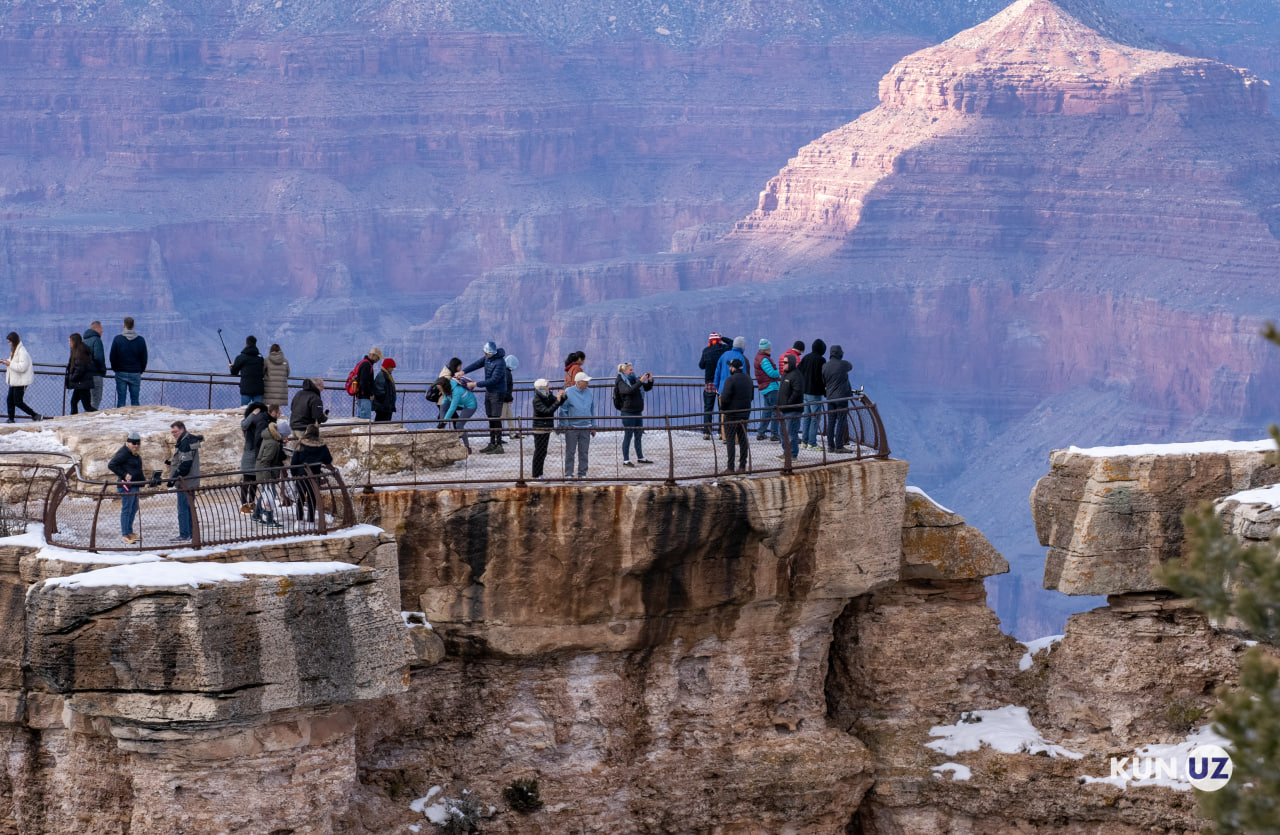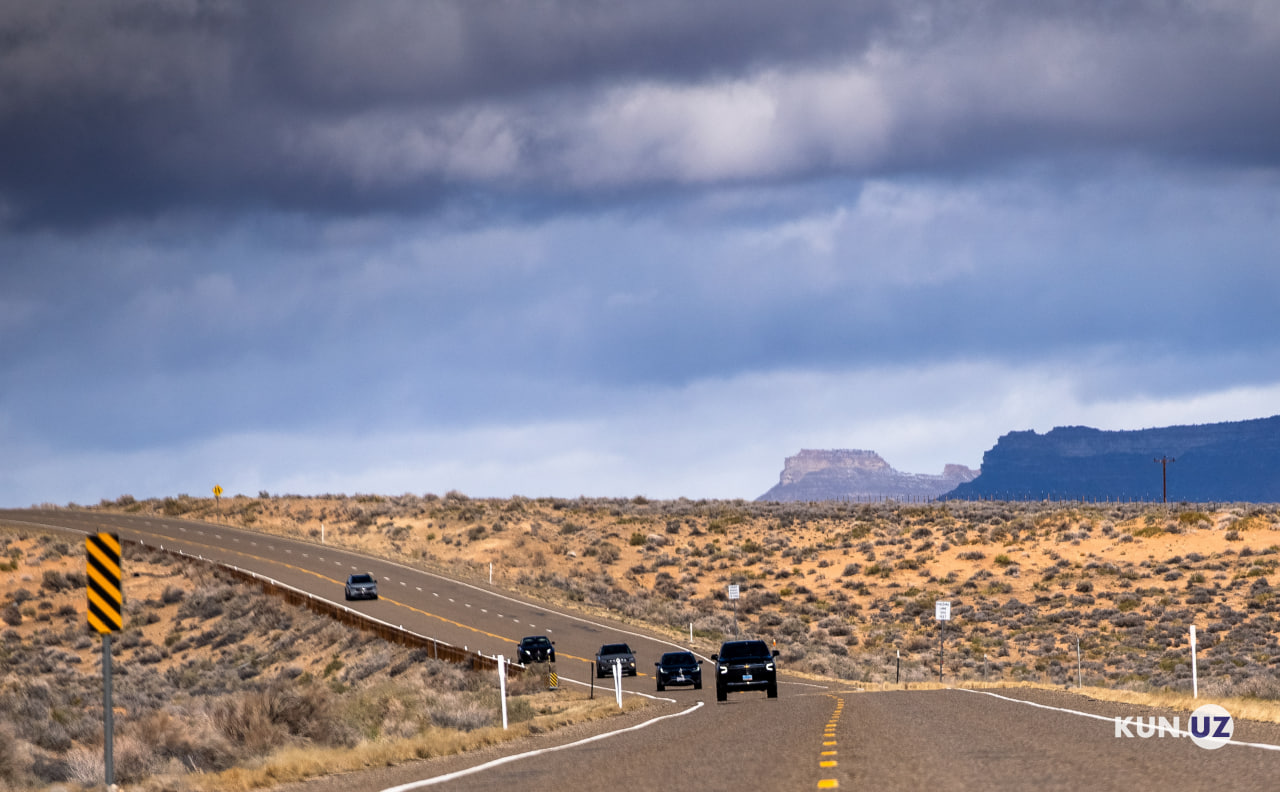 There are very few viewpoints on the north side of the canyon, the main tourist spots are on the south side of the canyon, in Arizona.
Entrance to the National Park area where the canyon is located is $35 per week for cars and $20 per week for pedestrians. There are hotels, buses to the viewing points and all facilities for tourists in the park area.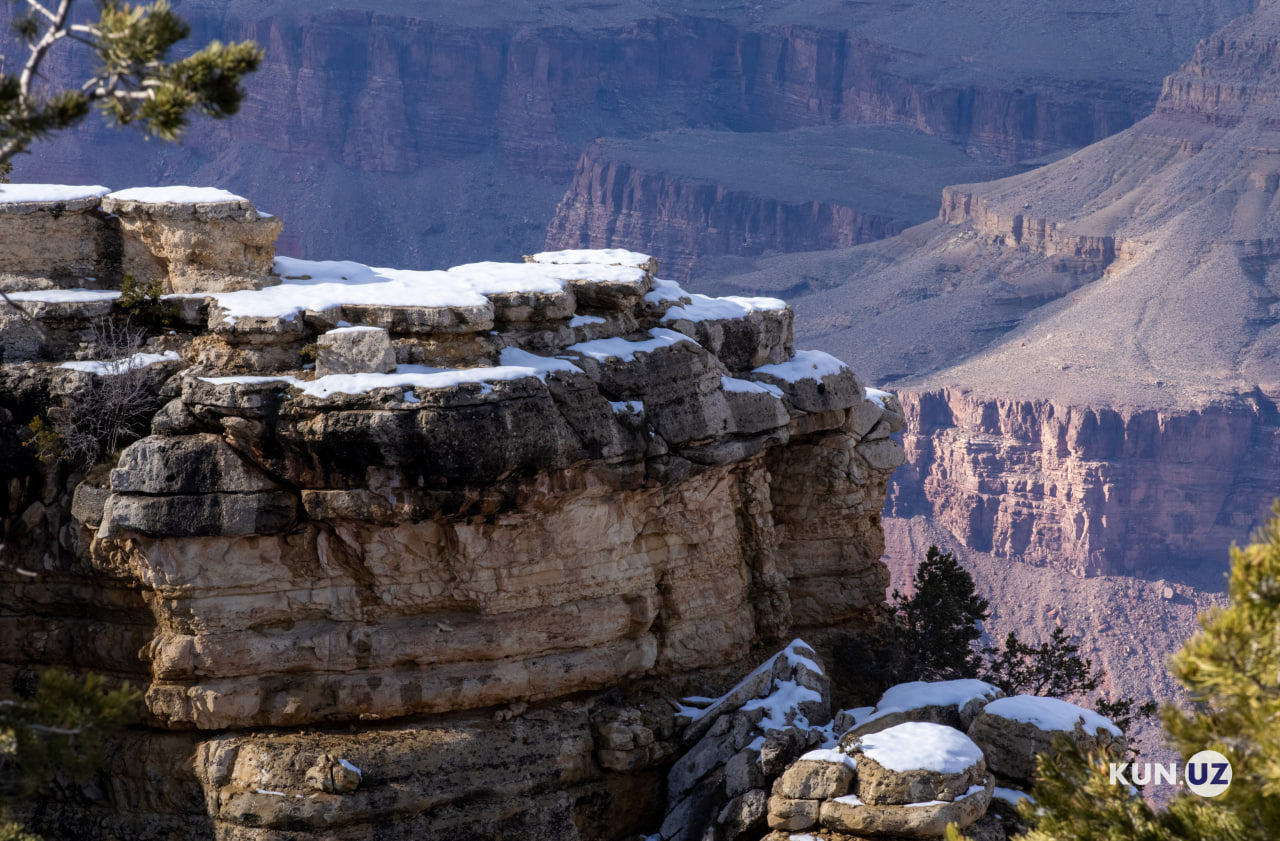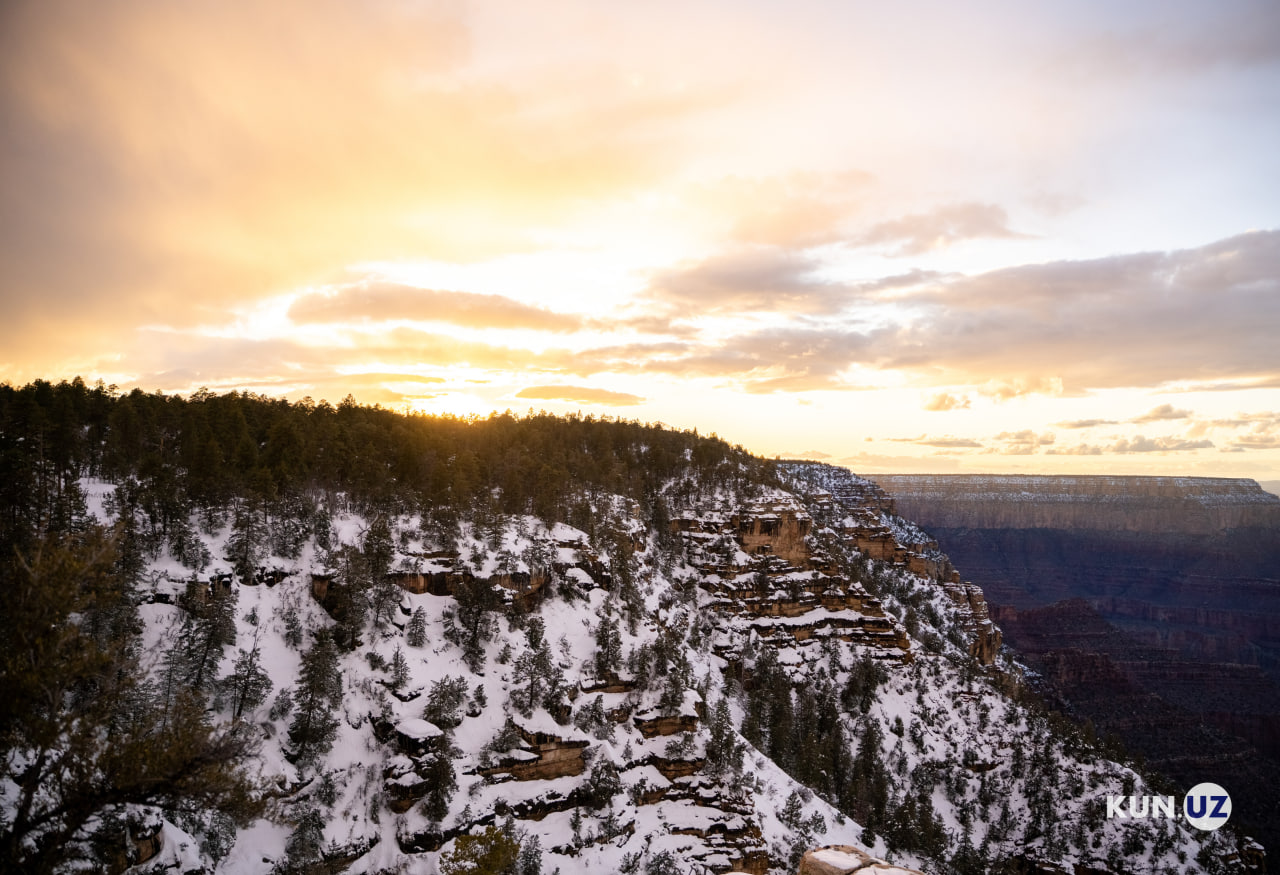 It is recommended to visit the park and the canyon area more in the summer and autumn months. Because there is snow in the area at the same time and some places worth seeing are closed to tourists due to bad weather.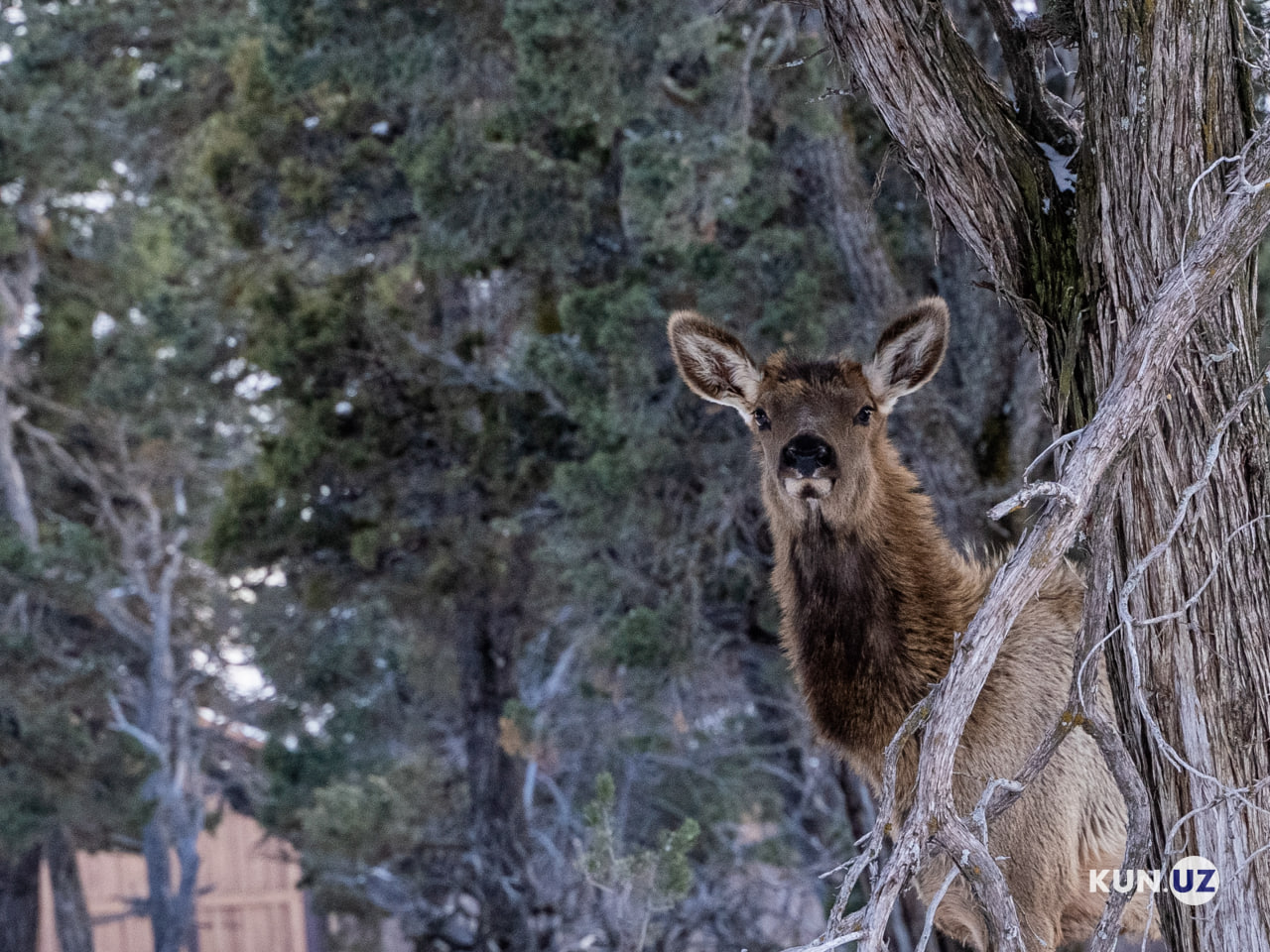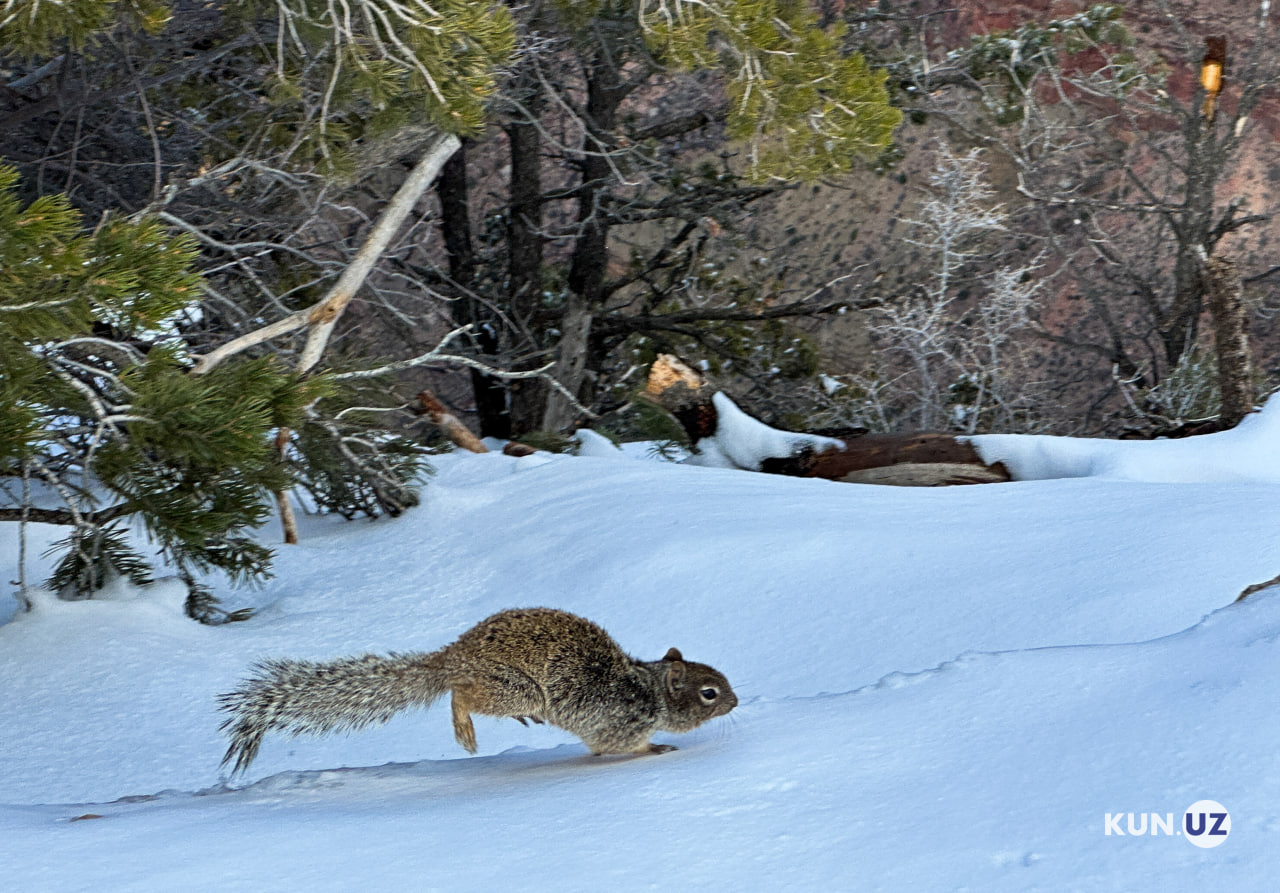 Efforts have been made to preserve the original wildlife in the national park and canyon area as much as possible. On one side of the canyon, one can also find thick forests or deer and squirrel roaming there.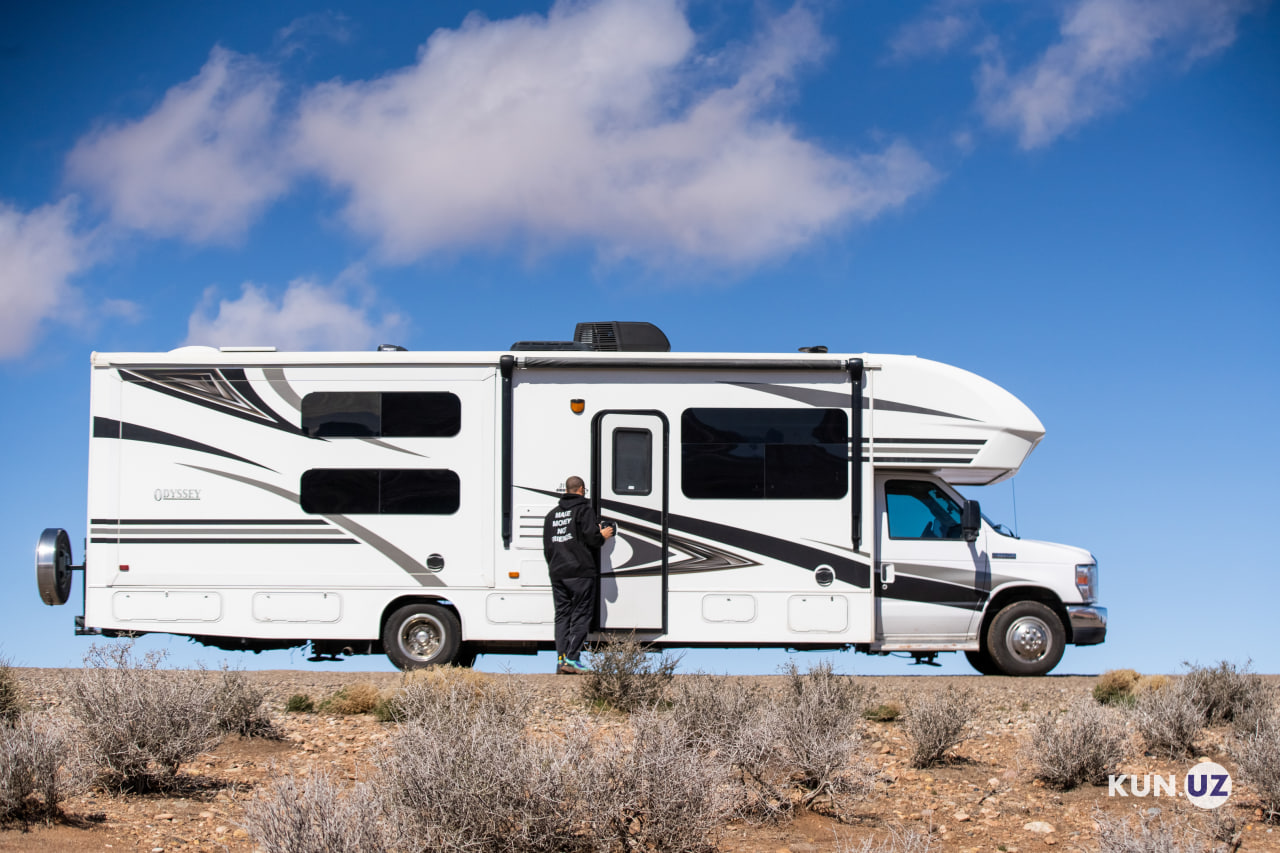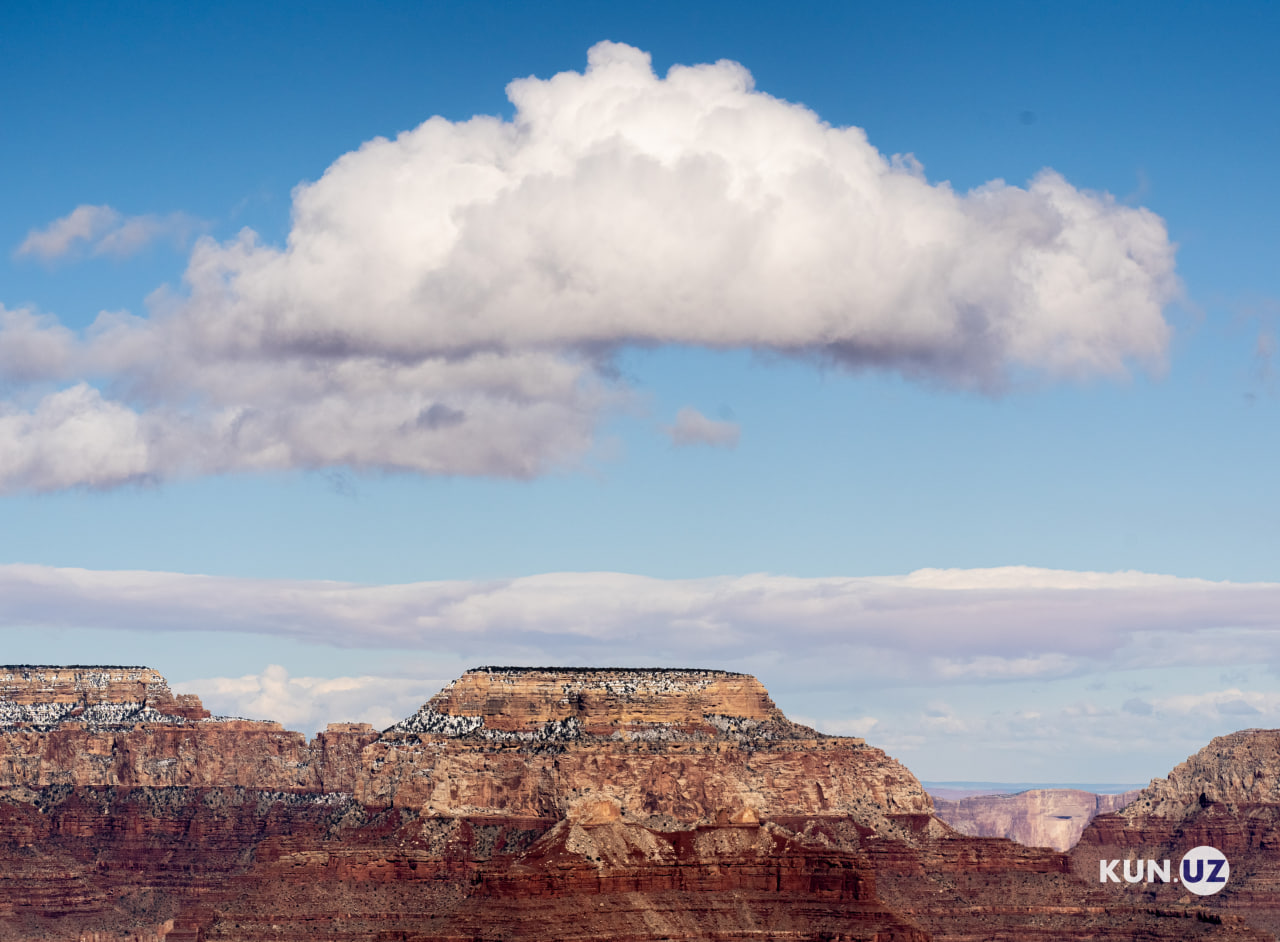 The national park is also economically very useful for the United States. More than 4 million local and foreign tourists come here every year. And these numbers will create additional hundreds of millions of dollars and tens of thousands of jobs in the country.