At the meeting held in Kegeyli district, President Shavkat Mirziyoyev informed about shortages in kindergartens, schools, roads, water, electricity, and food supply in Karakalpakstan. At the same time, he touched on the opportunities in the region and listed the solutions to the problems, Kun.uz correspondent reported.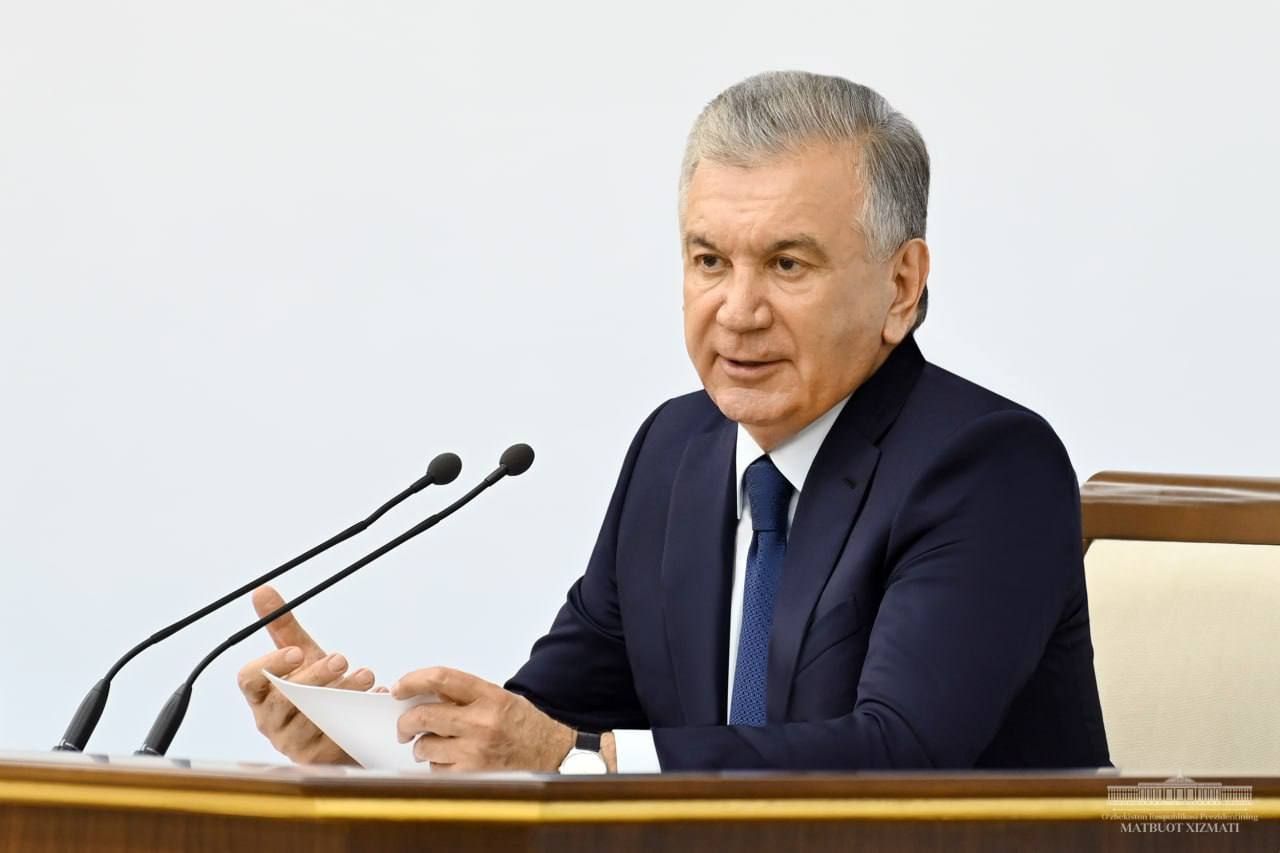 According to the President, in the Republic of Karakalpakstan:
- there are no kindergartens in 4 mahallas, the number of students in 51 schools is 2 times more than the norm;
- drinking water supply is not good in 208 mahallas, coverage is 68%;
- 120 kilometers of highways and 600 kilometers of the busiest internal roads should be repaired;
- in 2023, an electricity deficit of 100 million kilowatt hours is expected. The annual need is 2 billion kilowatts.
The republic has a shortage of 168,000 tons of potatoes, 48,000 tons of beef and poultry, and 90 million eggs.
Based on the available opportunities in the region, the President said: "11 clusters and 15 large enterprises can attract 6,000 households. According to the 700 projects prepared by the governor's assistants, it is necessary to employ 2,000 residents. 950 billion soums of preferential loans and 34 billion soums of subsidies will be allocated for this in the family business program. Industry will be brought to 48 underground mines, especially to 11 promising fields in Karauzak, Takhtakupir, Buzatov and Muynak," he said.
Shavkat Mirziyoyev instructed the officials to implement 3 large industrial projects in the districts by the end of the year, to expand the current 2-hectare area to 5 hectares for growing cattle feed on the land given to the population for farming, to allocate $10 million to fruit and vegetable and livestock projects. They have to complete concreting the Buston Canal and improve water supply on 100,000 hectares by October 1.

Also, in social directions:
- by the end of the year, 1 kindergarten with 100-150 beds will be built at the expense of the state in Amudarya, Buzatov, Chimbay, Ellikkala, Kanlikul, Kegeyli, Takhiatosh, Karauzak, Khujayli;
- additional funds will be allocated for the repair of all schools and hospitals, including heating (50 billion soums);
- from May 1, the reconstruction of 25 kilometers of the road "Guzor – Bukhara – Nukus – Beinov" passing through Ellikkala, Turtkol, Beruniy will begin;
- by the end of the year, the design and fundraising for the repair of 92 kilometers will be completed.