The head of the Ecology and Environmental Protection Department of Karmana district demanded 10 million soums from a citizen for not issuing a report on the felled trees.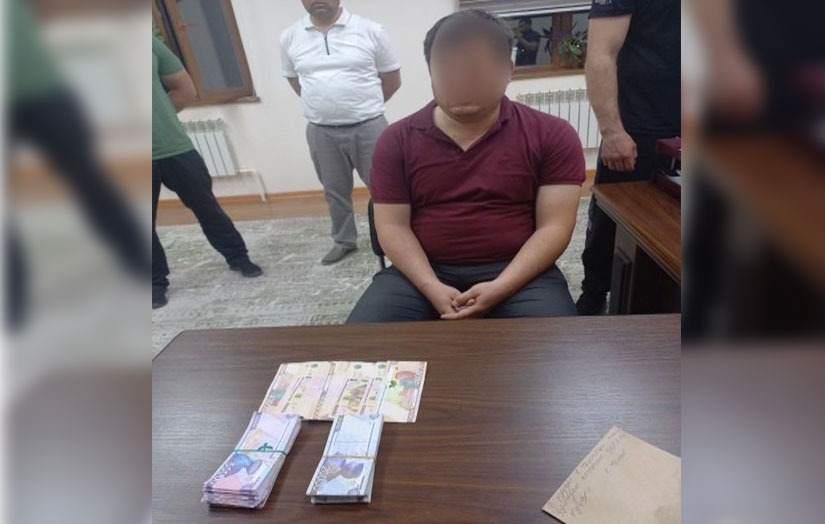 The "protector" of nature was caught red-handed while receiving the money, the information service of the Navoi regional DIA reported.
Reportedly, the businessman F.N. aimed to build a sports complex on the land area of Khonchorbog mahalla, Karmana district. During the construction process, fruit trees and decorative trees had to be cut down.
The head of Karmana District Ecology and Environmental Protection Department Kh.T., instead of making a legal assessment of the incident, demanded 10 million soums through Kh.K, his acquaintance.
According to the entrepreneur's application, on the same day, an operative event was held in cooperation with employees of the Navoi regional DIA Rapid Investigation Service, Department of Combating Corruption and Economic Crimes, and other law enforcement agencies. In the process, the official who was taking 10 million soums from the businessman was detained in procedural order.
A criminal case has been opened, Currently, an investigation is underway.