Uzbekistan's economy will double by 2030 and reach $160 billion, said Shavkat Mirziyoyev.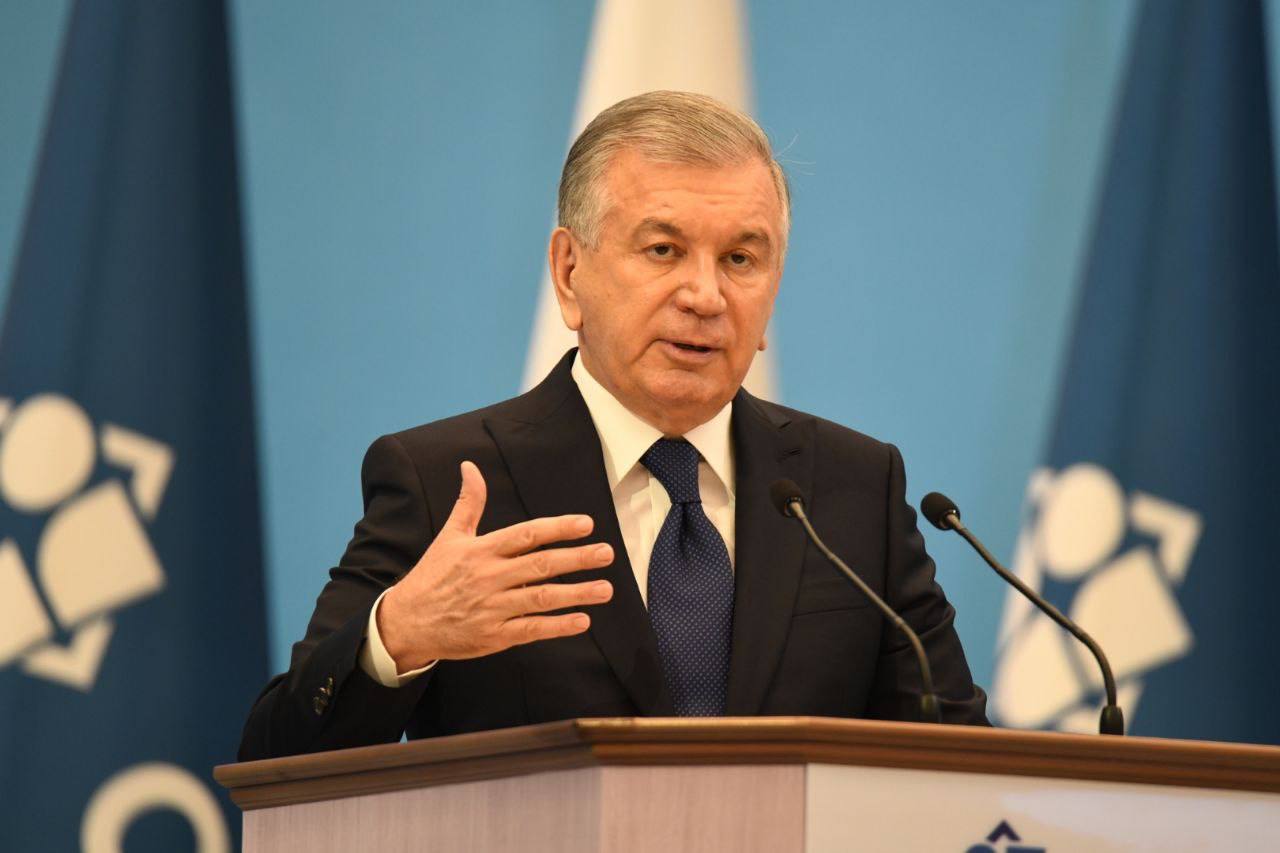 According to him, the gross domestic product per capita will be increased from the current $2,200 to $4,000. As a result, Uzbekistan will join the ranks of "countries with an income above the average".
In the following years, strategic mega-projects will be launched. In particular, 3 copper enrichment plants and a new copper smelting plant will be commissioned in Almalyk. Also, a tinned copper processing cluster, large chemical-polymer clusters, and an enterprise for the production of finished products with high added value from phosphorite raw materials will be launched.

By 2030, copper production will increase by 3.5 times (500,000 tons), gold production – by 1.5 times (155 tons), silver – by 3 times (500 tons), and uranium – by 3 times (10,000 tons). For the first time, the republic will start producing aluminum, lithium, steel, and graphite.
The projects of 4 prestigious foreign companies will be launched, and real competition will appear in the automotive industry. The annual production of cars will reach 1 million (now 350,000). Of this, 300 thousand will be electric vehicles.
"Considering the high costs of entering foreign markets, we will increase science-based, high-profit, exportable products. We will certainly become a member of the World Trade Organization in order to enter foreign markets with finished products. But, for this, first of all, our enterprises should be ready for open and strong competition", said Shavkat Mirziyoyev.
It is reported that the Industrial Development Fund will be established and $1 billion will be allocated to support the production of high-value-added, exportable products.

Also, in the coming years, special export zones with 50 prestigious foreign brands will start work, the industrial mortgage system will be fully implemented, 2 new industrial zones creating at least one thousand jobs will be established in each district and the export of IT services will amount to $5 billion.