Today, June 1, President Shavkat Mirziyoyev received a delegation of the Republic of Korea headed by Foreign Minister Pak Chin, who is in the country on an official visit.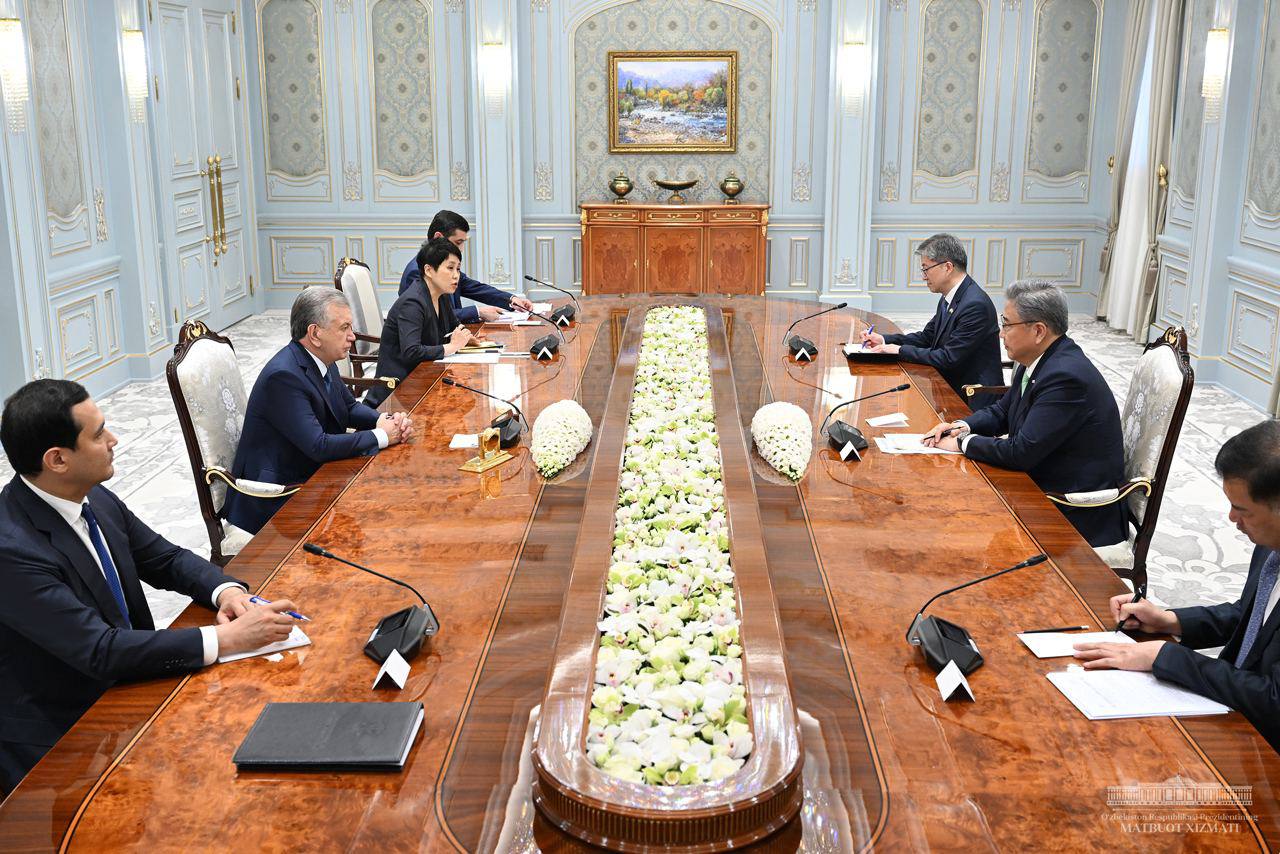 According to the press service of the head of state, during the meeting, topical issues of further strengthening the Uzbek-South Korean friendship and special strategic partnership, building up full-scale cooperation, primarily in trade, economic, investment, financial and technical fields, were discussed.
During the conversation, the importance of continuing the traditionally close and constructive political dialogue, mutual support within the framework of international organizations, including the United Nations and the World Trade Organization, was emphasized. Topical issues on the international and regional agenda were also considered.
The President dwelled separately on the issues of bilateral economic cooperation. Last year, trade between Uzbekistan and South Korea increased by 24%. The volume of assimilated investments of Korean companies exceeds $7 billion.
The portfolio of promising projects with a total value of over $5 billion covers such areas as green energy, digital technologies, mechanical engineering, chemical industry, electrical and textile industries, infrastructure development, urban planning and many others.
Interest was noted in strengthening cooperation ties with leading South Korean companies, which are important investment and technology partners of Uzbekistan. The need to accelerate the implementation of socially significant, strategic projects for the construction of an adult multidisciplinary hospital of the fourth level, an oncological clinic, a pharmaceutical cluster and a medical university was emphasized.
Among the priorities are the creation of an innovative semiconductor cluster and the development of the Center for Rare Metals and Alloys.
Special attention is paid to further support for the large Korean diaspora in Uzbekistan, which celebrated its 85th anniversary of living in the country last year, including the expansion of the activities of the House of Korean Culture and Art in Tashkent.