South Korea donated more than $20 million to Uzbekistan for projects on urban greening, the development of a phytosanitary service and the openness of parliament.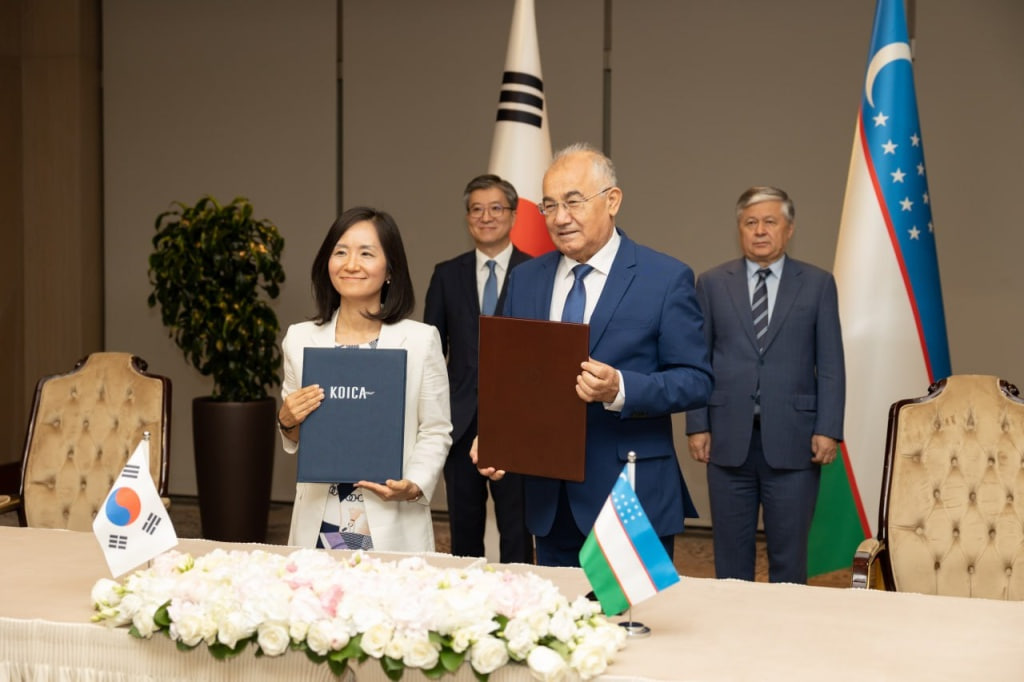 According to Dunyo, the government of Uzbekistan and the Korea International Cooperation Agency (KOICA) signed agreements on three new projects with a total budget of $20.4 million, which will be implemented during 2023-2028.
A project on capacity building for greening forests and cities based on smart technologies in Tashkent will be implemented between KOICA and the Forestry Agency of Uzbekistan in the period from 2023 to 2028 with the aim of strengthening the capacity of Uzbekistan to respond to climate change by creating sustainable forestry and business urban greening models using intelligent ICT-based tree growing technologies.
The second project will be aimed at improving the electronic parliament system and creating a real-time broadcasting system of the Legislative Chamber of Oliy Majlis. Within its framework, from 2023 to 2025, in order to increase the transparency of legislative activity and strengthen the potential of the Legislative Chamber through the development of the Electronic Parliament system, a real-time broadcasting system will be built, the broadcasting relay system will be developed, and the broadcasting infrastructure will be created.
The third project will strengthen the capacity of the phytosanitary service and improve border checkpoints for plant quarantine in Uzbekistan.
It provides for the improvement of the plant quarantine system, the modernization of quarantine station equipment, the capacity building of quarantine officials, the development of training manuals and the provision of equipment in order to reduce the risk of pest infestation, facilitate the import and export of agricultural products by strengthening the capacity of plant quarantine during 2023-2025 years.