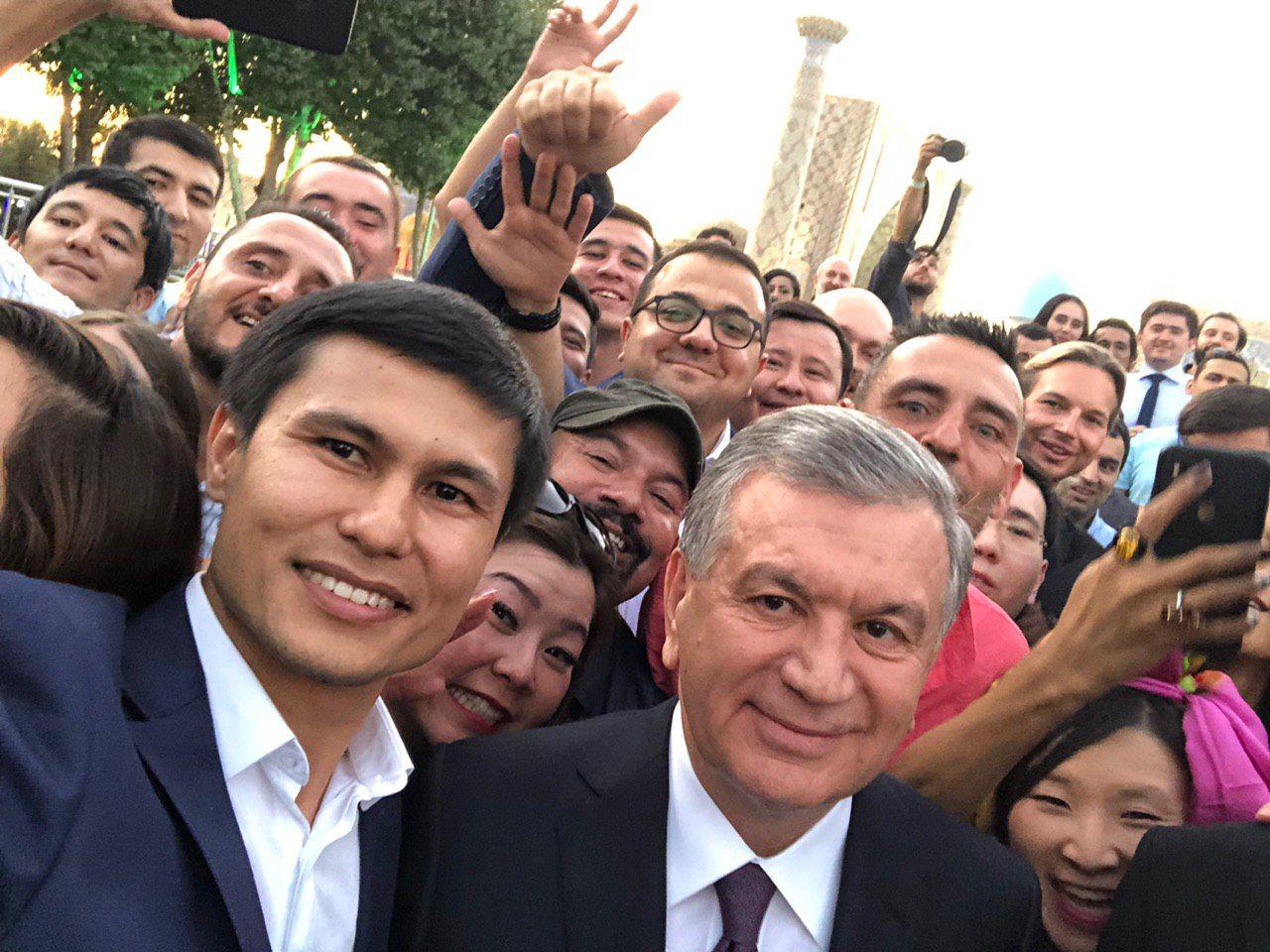 On August 26 in Samarkand, the grand opening of the XII International Shark Taronalari Music Festival took place.
Prior to the start of the official ceremony, President Shavkat Mirziyoyev and his family met with local and foreign media representatives, bloggers and influencers, who arrived to take part in the event.
Shavkat Mirziyoyev, talking to bloggers, said that he is ready to support their activities and asked foreign media representatives to help improve the image of Uzbekistan in the international arena.
Following the brief open dialogue, the bloggers and influencers had the opportunity to take a selfie with the head of state.