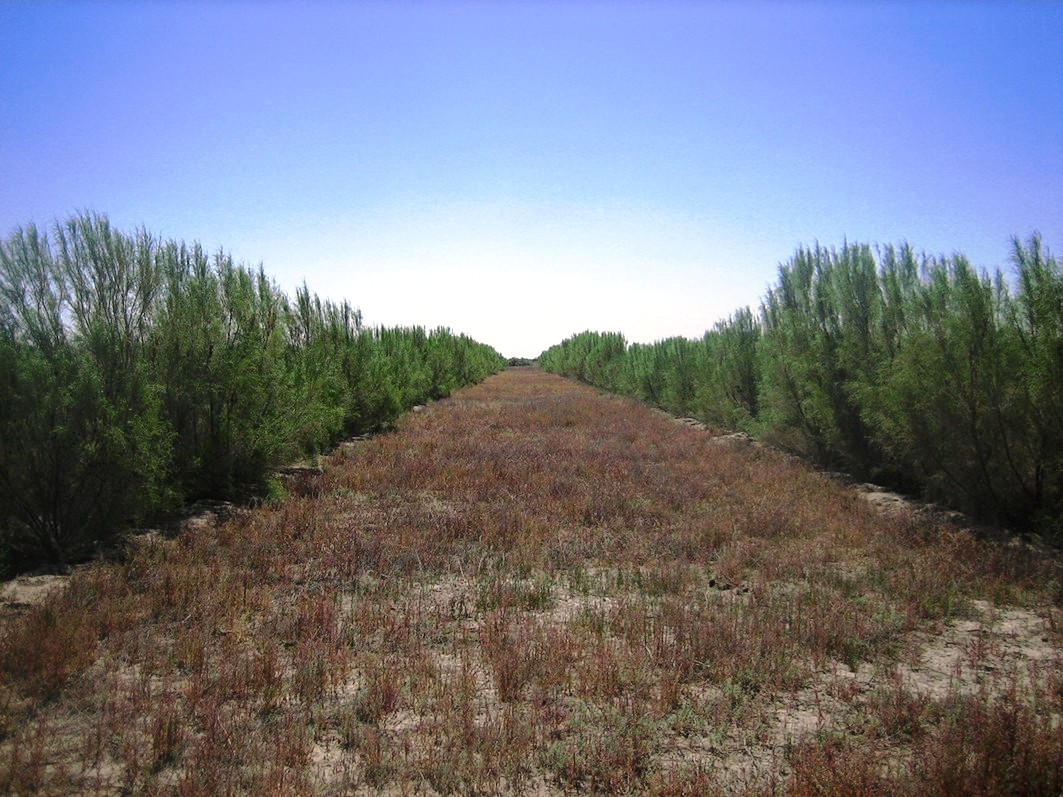 In the Republic of Karakalpakstan, the construction of protective forests "Green coatings" has started on the parched land plots of the Aral Sea.
Over the past few years, 490,000 hectares of bushes, consisting of haloxylon and other saline-resistant plants, have been created on the dried parts of the Aral Sea. As a systematic continuation of this campaign, in 2019-2021, it is planned to create total of 500,000 hectares of "Green coatings" in order to reduce the impact of strong sandy, salty and dusty storms on the dried Aral Sea areas, eliminate sand movement and improve the ecological situation in the region.
According to a source in Karakalpakstan's Council of Ministers, about 200 different types of technology, transport and machinery, as well as about 2000 forestry and other specialized staff are currently involved in the event.
They are planting in two directions, including the dried land plots "Aqpetkey" in Korauzak district and "Surgul-Axantay" in Muynak district.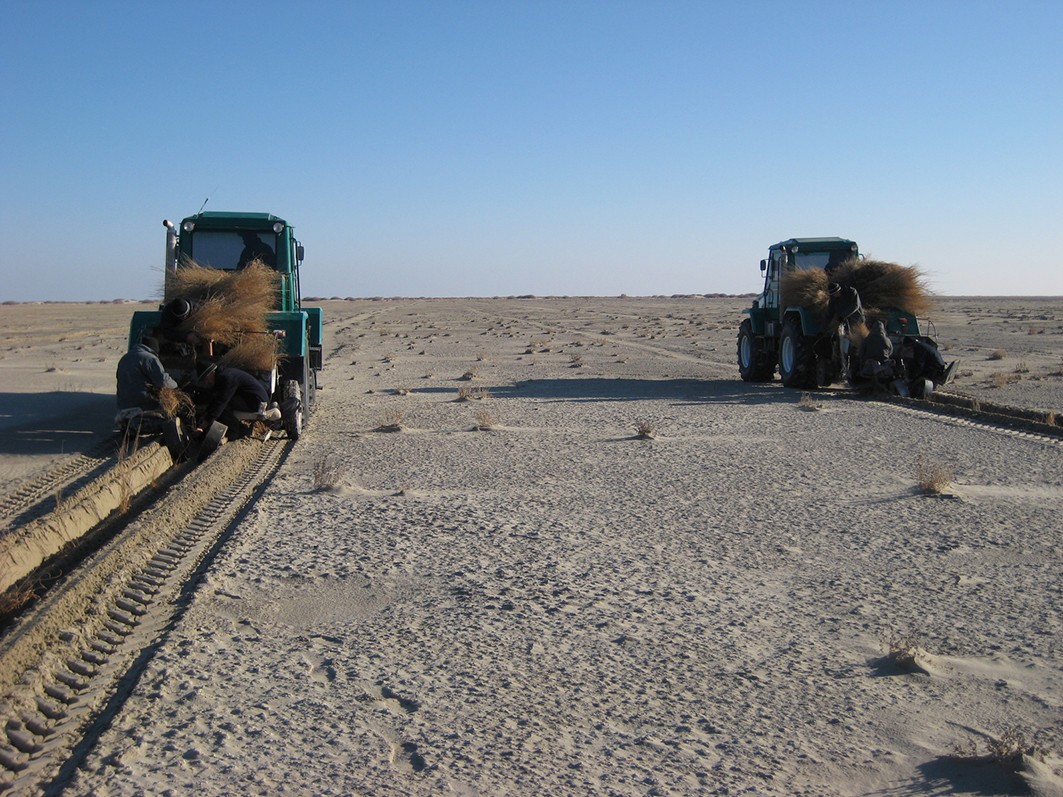 It should be noted that these projects are being implemented on the basis of the assignments given by President Shavkat Mirziyoyev during his visit to the Republic of Karakalpakstan on November 15-16, 2018.