High-speed train "Afrosiyob" now runs through "Jizzakh" station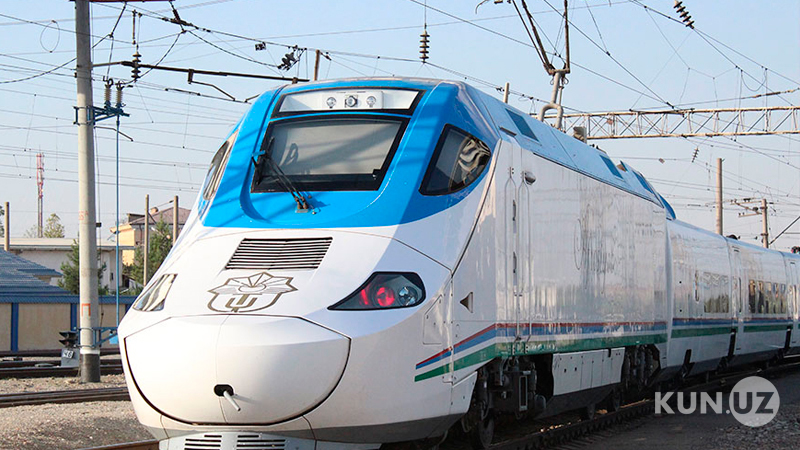 Starting from February 2, 2019, the "Afrosiyob" electric train No. 762/761 plying the direction Tashkent-Bukhara-Tashkent will stop for 2 minutes at the Jizzakh train station, the press service of Uzbekistan Railways reports.
According to the company, changes to the timetable for the movement of a passenger train have been introduced in order to develop tourism potential, create a comfortable environment for tourists and investors, provide high-quality transportation services to the population, as well as on numerous requests of passengers.
Considering the above, starting from February 2, 2019, the departure time of the "Afrosiyob" No. 762 electric train on the Tashkent-Bukhara route is set at 07:28 from the Central Railway Station in Tashkent. Its arrival at the Jizzakh station is at 08:54 and after a two-minute stop, the passenger train heads for Samarkand, then to Navoi and to Bukhara.
Also, starting from February 2, 2019, the high-speed train "Afrosiyob" No. 761, which runs along the route "Bukhara - Tashkent", departs from the station "Bukhara" at 15:50. It arrives at "Navoi" station at 16:27 to take a two-minute stop. The train reaches Samarkand at 17:20 and Jizzakh at 18:14. It completes its route at 19:44 in Tashkent.