Studio Vertebra presents Bukhara City concept, shares details of the project (photo)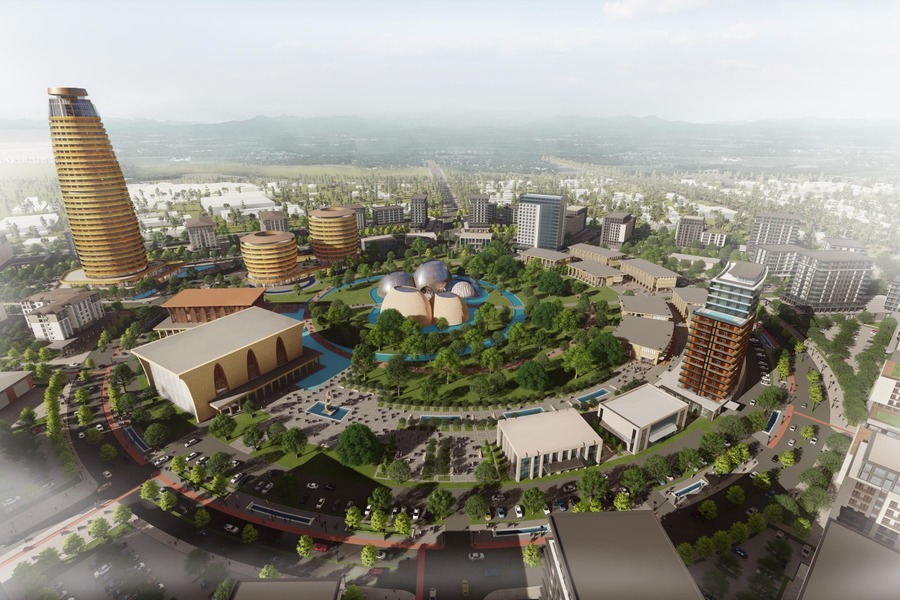 Turkish design studio Vertebra showed the concept of Bukhara City and told the details of the project.
It is reported that the complex will be located at about 3 km from the center of Bukhara, in the industrial zone, which now operates only partially. Total area - 535,000 square meters. Estimated investment - $0.5 billion.
Vertebra has not only created the concept of the future complex, but also will deal with urban planning, appearance of all buildings. It will also act as a project management consultant that includes the selection of investors and contractors.
There will be residential real estate, business centers, hotels, a science center, a museum, a library, a conference center, public places, green areas and the Center for Islamic Studies.
In the project description, it is stated that the project is of great importance for the construction industry in Turkey, which in recent years has experienced difficulties due to the economic crisis in the country and is trying to compensate for this by entering international markets.
The project was divided into two phases - the first stage embraces the construction area of 375,000 square meters, the second stage - 75,000 square meters. Residential property blocks will be of different heights, with courtyards and green areas around.
A small canal is planned to be built between the buildings, which in public places will form small reservoirs like the pond of Nadir-Begim on the Lyabi-Khauz square. For this, the existing system of canals will be repaired and modernized.
It is planned that the city center will be closed for the movement of transport - creation of a fully pedestrian zone is envisaged. Also, the project says that a tourist tram network will be established.
According to the draft, while planning, an approach that should preserve the city silhouette of Bukhara in its historical style will be used.
Photos presented by Architect Magazine.