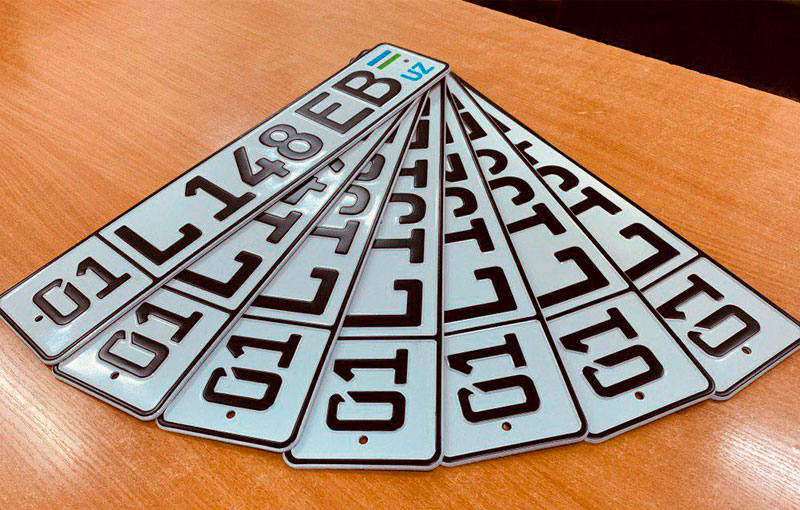 On the collective reference portal "My opinion", a petition on the introduction of named state number plates has been published.
Today in our country, new ideas and initiatives are being introduced in all spheres. As a result of innovative projects, new opportunities and conveniences are being created. Specifically, many innovations are being introduced to ensure traffic safety, the petition says.
"In order to further develop this sphere and create conveniences for the citizens, I propose to introduce state number plates with the name of the car owner or the word (name) presented by him on the basis of additional payment. In most developed countries this practice exists," the petitioner writes.
It is reported that the sale of such number plates will also serve to remit funds to the state budget. Mostly, such car number plates are necessary in the cases of gross violations of traffic rules, or at the event of hitting a pedestrian as a result of carelessness or fleeing from the scene. In the places where observation cameras are not installed, citizens better remember words than numbers when such offenses or crimes are committed.
"Therefore, I propose to introduce number plates with names proposed by the car owner in the country," the petition concludes.