Héctor Cúper to strengthen competition in the national team of Uzbekistan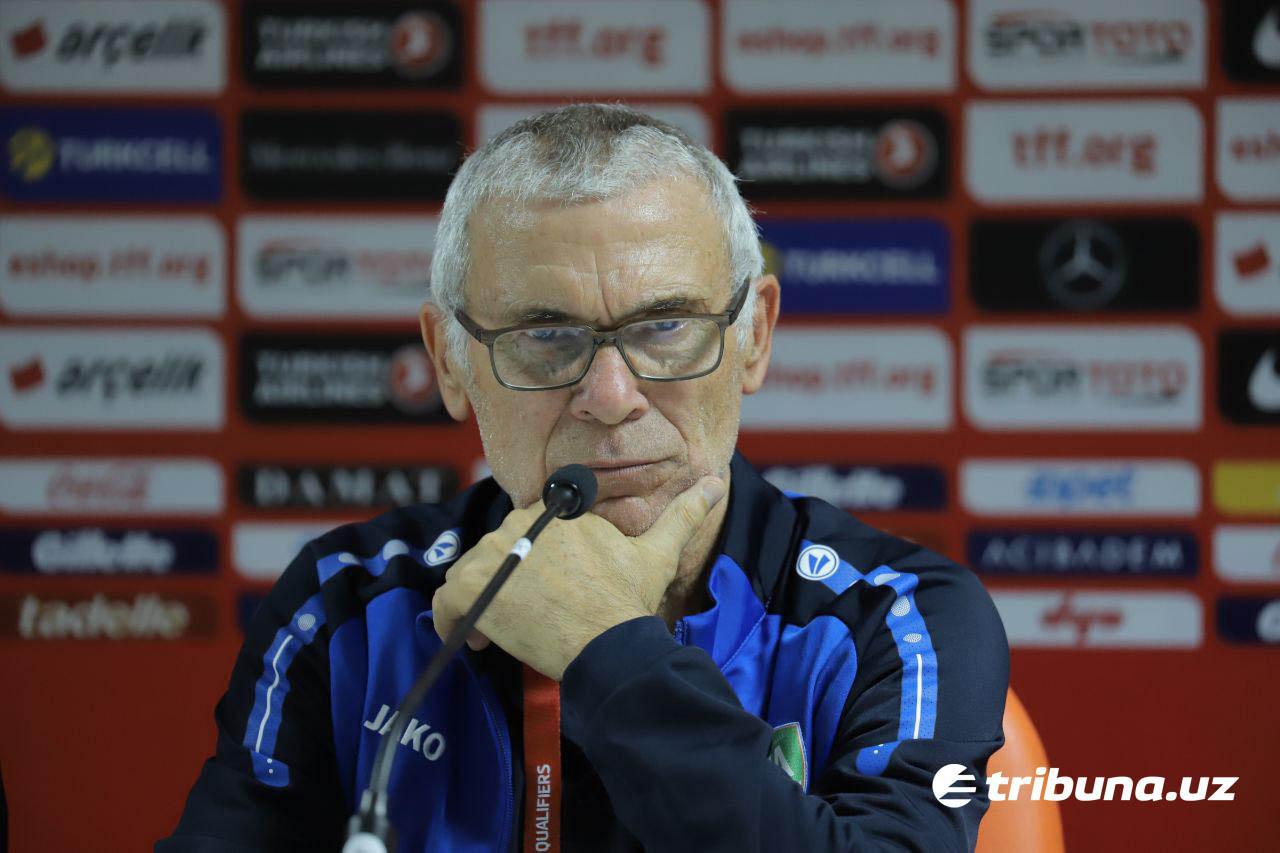 The coaching staff of the Uzbekistan national football team is preparing a number of strong players for different positions in order to increase competition in the team. This was announced by the head coach Héctor Cúper after losing to Turkey in a friendly match (0:2).
"After the match with Turkey, I already made certain conclusions. Turkey team is superior to us. In addition, they have much better position in the FIFA rating compared to our team. Playing against such strong teams, we will be able to see our mistakes, and determine what aspects we need to work on. Taking this opportunity, I would like to thank the Uzbekistan Football Association for organizing friendly games for us, as well as for finding such strong teams as Uruguay and Turkey. If we play with our equal rivals and win them, we may think that "our game is in order". This will be a wrong conclusion. For this reason, we are entering the field against teams that are stronger than us, and we check our strength in these competitions," the UFA press service quotes the coach as saying.
According to him, in the match with Turkey they tested the competence of several new players. At the same time, this match became the debut for three footballers in the national team. These are Oston Urunov, Kuvandik Ruziyev and Doston Ibragimov.
"They are not at a loss in the match with such a strong opponent as Turkey. We are preparing a number of strong players in different positions. Where competition will be intensified, there will be progress. You know, some players in our team were injured. Beginners should compete with them," Cúper said.
"If we talk about shortcomings, we do not show a good game in standard situations. Both goals were scored from the standard. We must work hard in this direction. In addition, it is necessary to learn to resist the strong pressure of the rival. Turkey began to push in the penalty area. In this situation, we have problems with control of the ball. We need to strengthen this aspect as well," he added.
Uzbekistan's national team will have to play two more friendly matches against North Korea and Syria in Tashkent. After these meetings, the coach intends to make final conclusions and form the optimal composition of the team before the start of the World Cup qualifying round, which starts in September.
"In the qualifying matches, we will have to play against strong teams. To conduct these games at a good level, it is useful for us to hold friendly matches against such strong opponents as Turkey. We will not be able to prepare well for the official games, going on the field against weak opponents. Results and victories in such fights are not so important. We had a good match against Turkey. A positive result can only be achieved with the help of a strong team game and hard work. We emphasize that we will work on this during our workouts," Héctor Cúper noted.