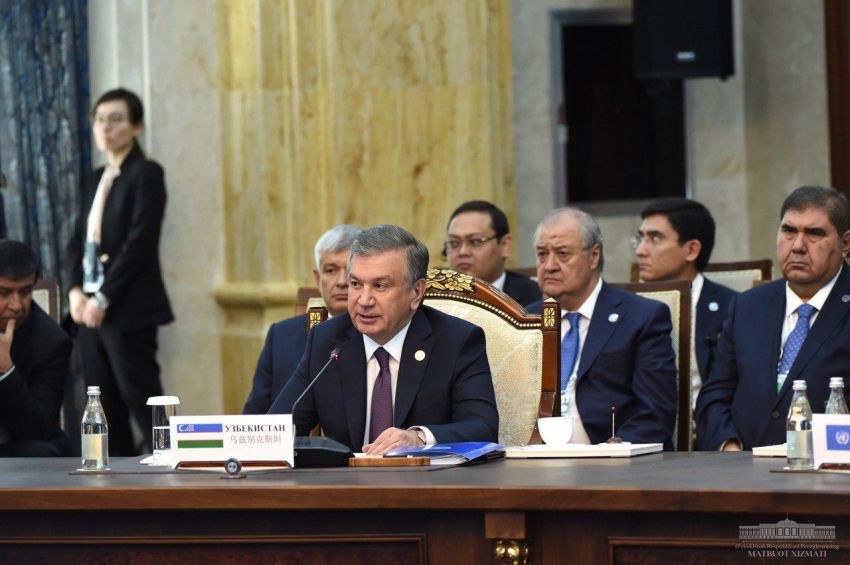 Today, on June 14, in Bishkek, extended talks were held between the SCO Heads of states, the presidential press service reports.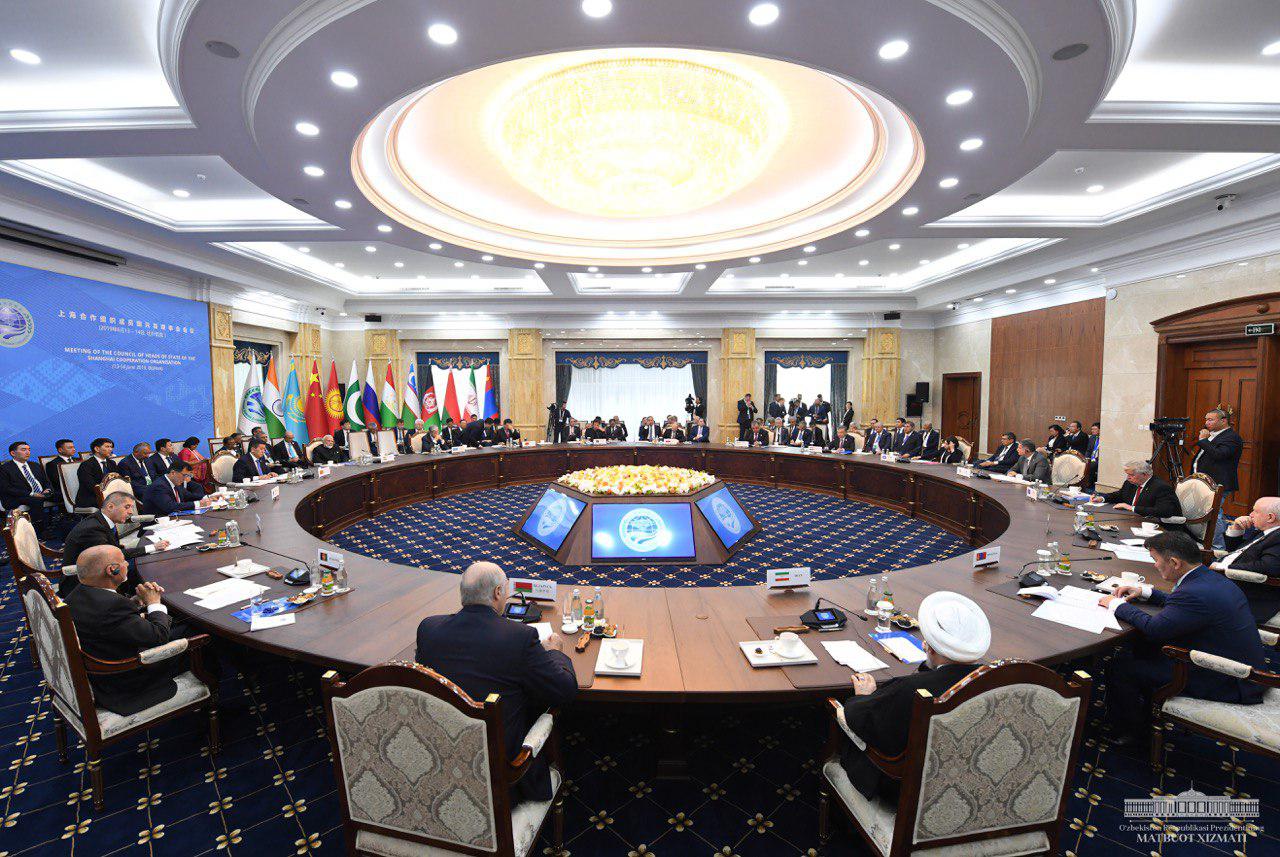 Along with the leaders of the participating countries, the heads of state with observer status and delegations of international organizations took part in the summit.
In his speech, the President of Uzbekistan Shavkat Mirziyoyev drew attention to topical issues in the region and made practical suggestions for solving them. He noted that competition in world markets is becoming tougher, environmental and demographic imbalances are increasing, the threat of terrorism, extremism and transnational crime remains.
"Today it is important to pursue a coordinated security policy, to create favorable conditions for the sustainable development of our countries," Mirziyoyev said.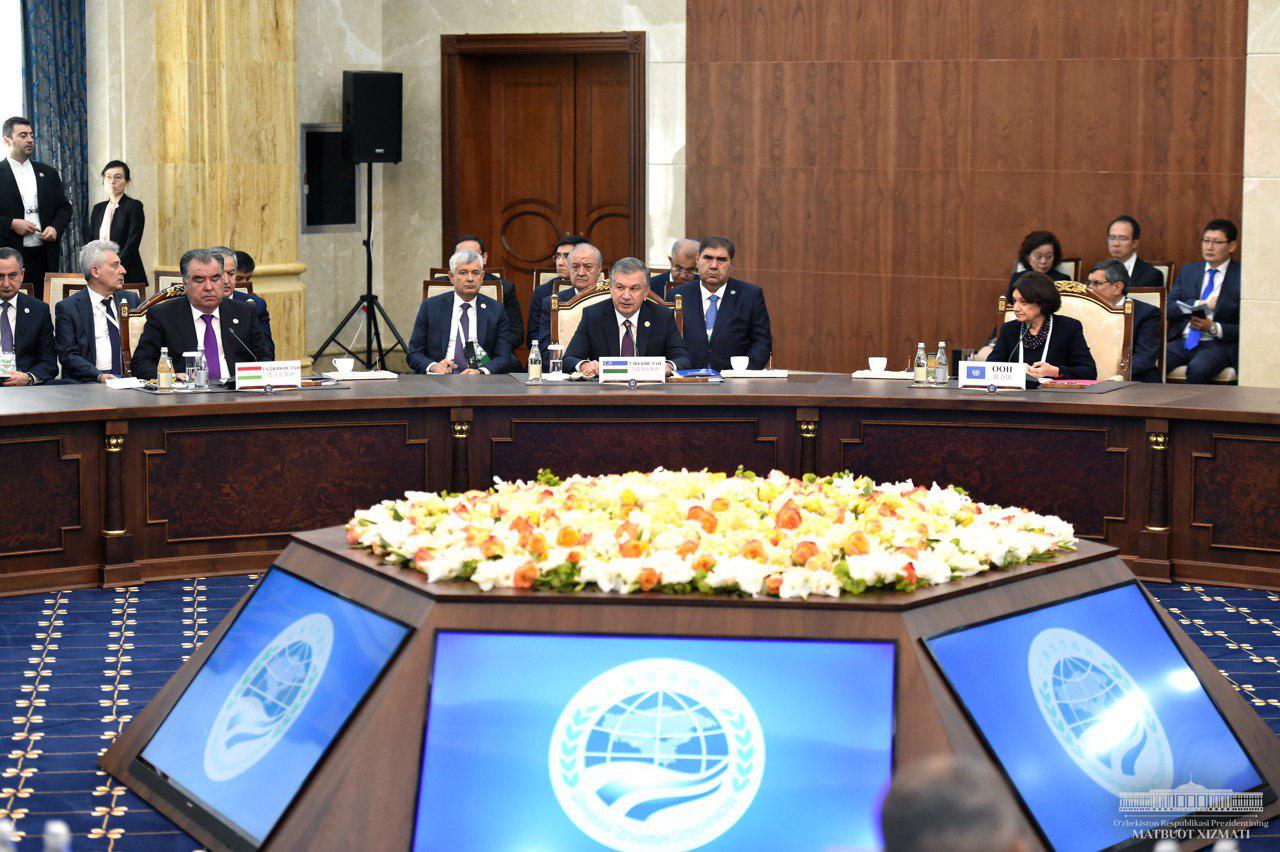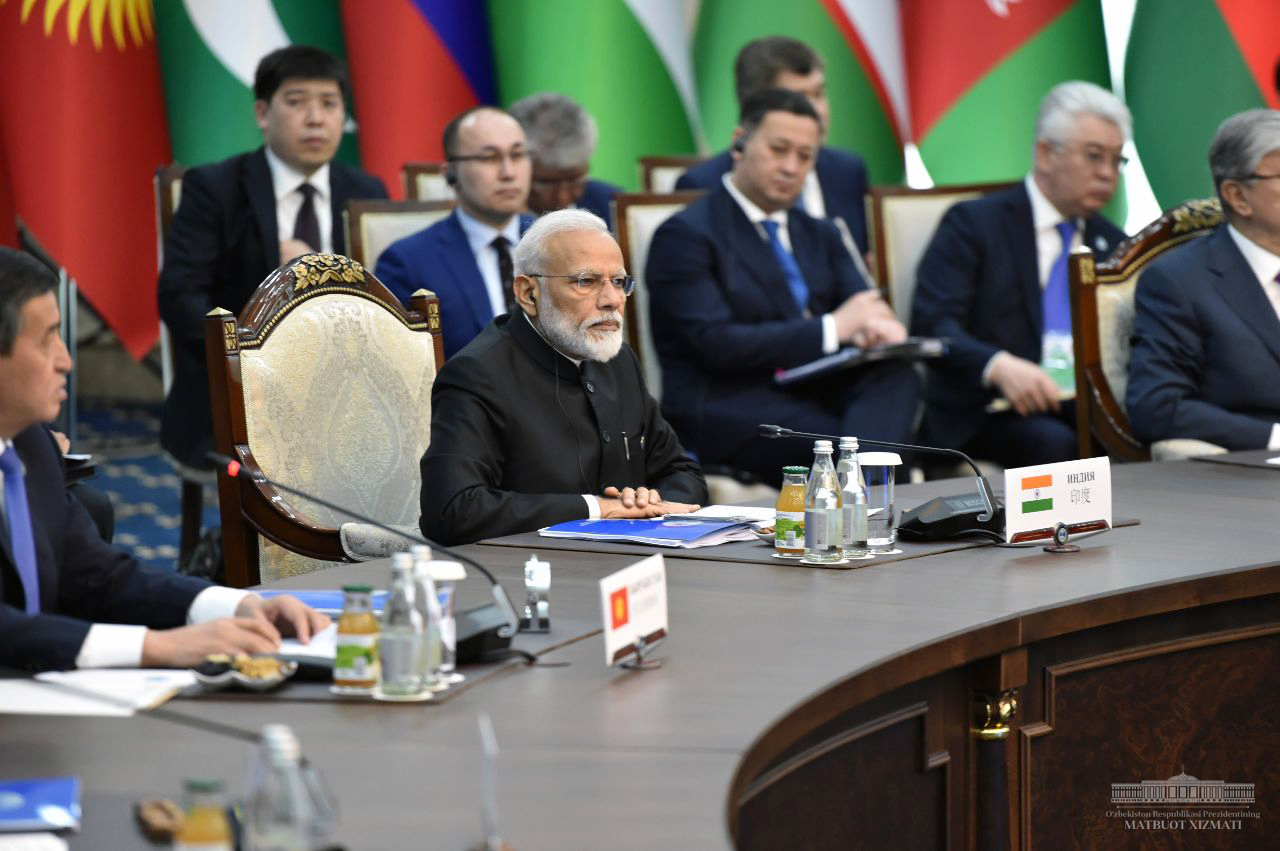 It was noted that stability and openness in Central Asia create tremendous opportunities for broad cooperation and implementation of important regional projects. One of such projects is the construction of the Uzbekistan-Kyrgyzstan-China railway, which will give a powerful impetus to trade relations and investment.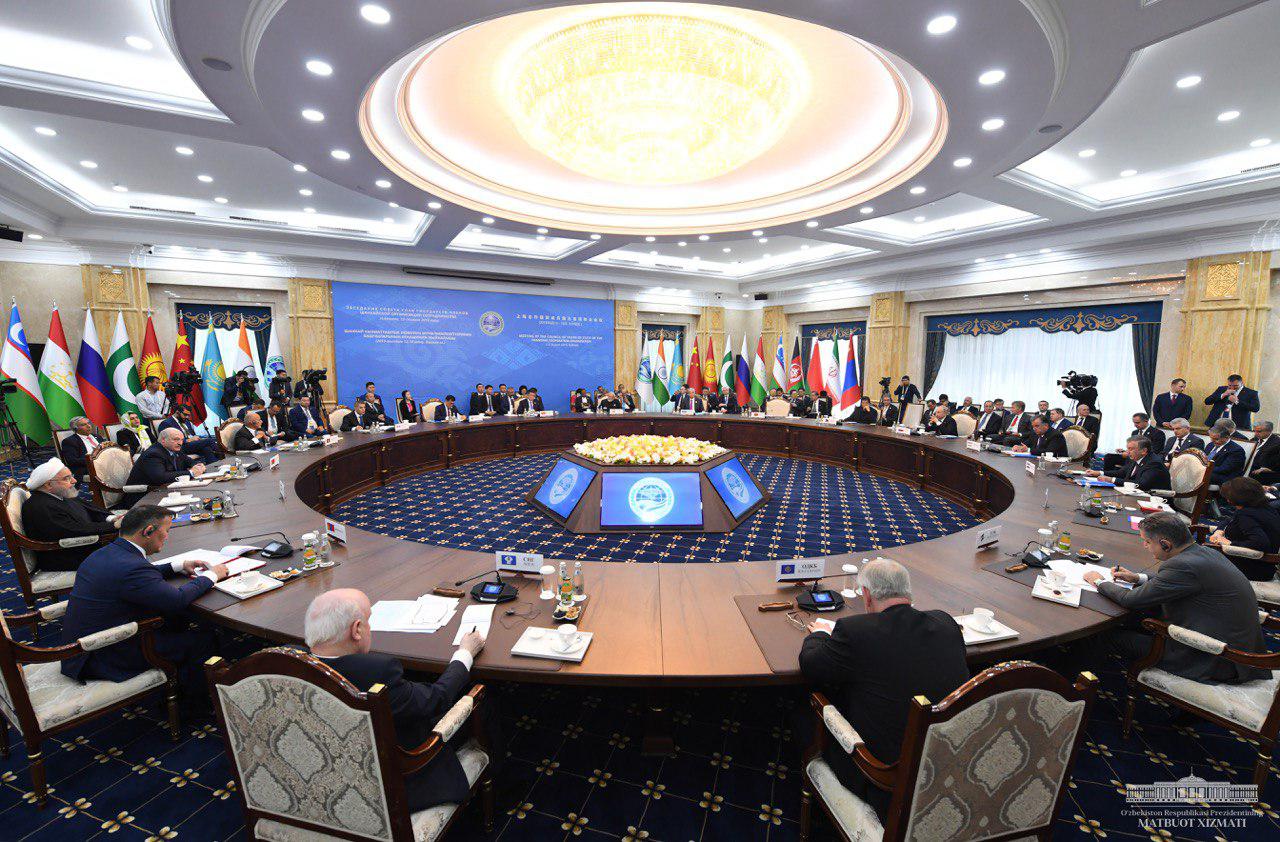 Touching on regional security issues, Mirziyoyev noted that the stability of the region largely depends on the situation in Afghanistan. Of great importance is the roadmap adopted today by the SCO-Afghanistan contact group, as well as the active involvement of this country in regional cooperation.
It was proposed to develop a concept for the introduction of "smart" agriculture and agro-innovations, to adopt the SCO "Green Belt" program for the widespread development of resource-saving and environmentally friendly technologies.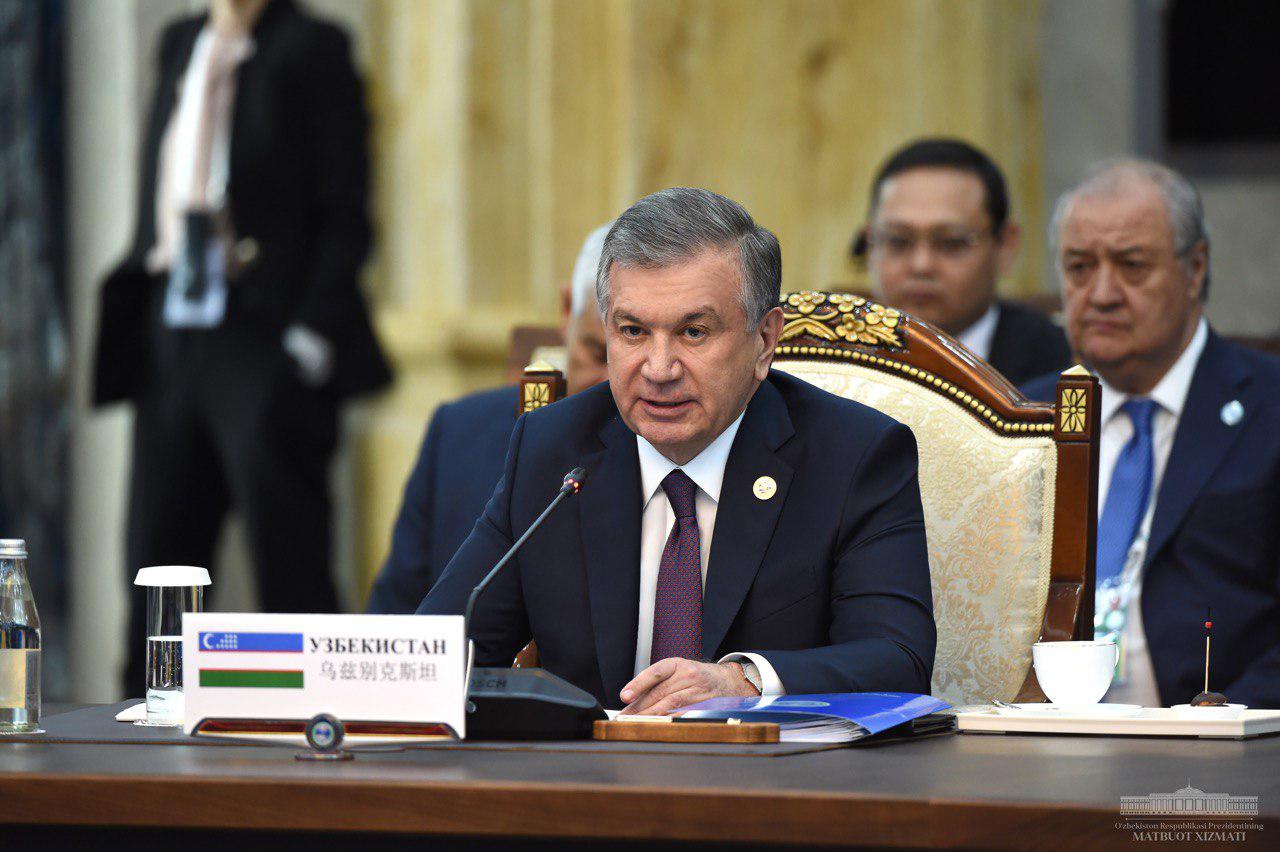 Shavkat Mirziyoyev stressed the need to promote joint activities in preserving historical and cultural heritage of the peoples, full realization of the tourism potential, and proposed to annually name one of the cities of the SCO member states as the tourist and cultural capital of the organization.
The head of our state put forward proposals for the development of economic relations within the framework of the SCO, the fight against climate change, the introduction of green technologies, and the strengthening of cooperation in the field of information technologies.