Uzbekistan to purchase 12 Mi-35M multi-role combat helicopters from Russia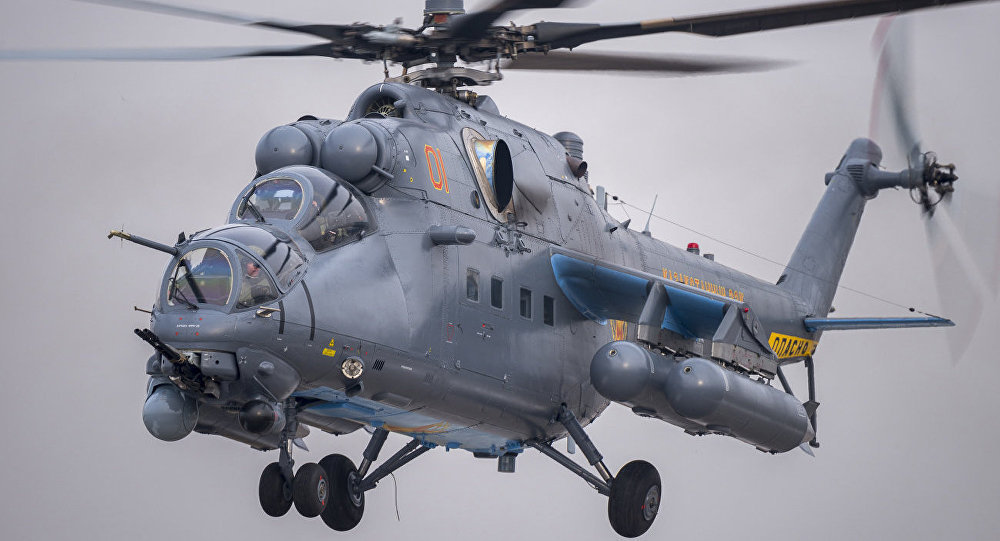 Within two years, Russia will deliver 12 Mi-35M multi-role combat helicopters to Uzbekistan, RIA Novosti reports.
"Four helicopters will be delivered in the 4Q of the current year, and another 8 will be transported in 2020," the message reads.
According to the agency's report, the delivery of Mi-35M helicopters will be implemented as part of the state export credit issued to the Government of Uzbekistan in 2017.
The signing of the contract for the supply of helicopters was reported in 2018. The exact number of combat vehicles was not specified then.
The Mi-35M is a multi-role combat helicopter manufactured by Rostvertol, a subsidiary of Russian Helicopters. It is an export variant of Mi-24 Hind attack helicopter. Primarily designed for attack and military transport missions, the helicopter delivers a more superior flight performance and maneuverability than its predecessor.
The production of Mi-35M started in 2005. The aircraft integrates modern, high-precision weaponry for destroying ground-based armored targets and providing air support for ground missions. It can be modified as an attack, ground assault, medical evacuation (MEDEVAC) or transport platform.