Humo Tashkent hockey players beat HC Dinamo Minsk, take third place at the international tournament in Russia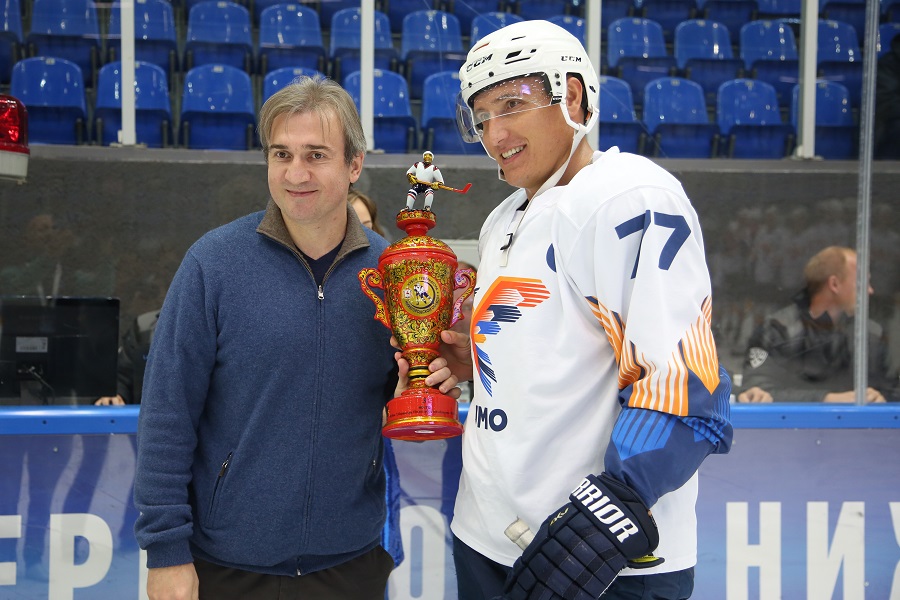 In the match for the third place at the Nizhny Novgorod Region Governor's Cup, Humo Tashkent hockey players outplayed HC Dinamo Minsk – 5:1 (2:0, 3:0, 0:1), the press service of HC Torpedo reported.
The first goal in the match was scored already at the 44th second by the former Torpedo defender Alexei Pepelyayev. After a while, the advantage of Humo was doubled by Ivan Yatsenko – 2:0.
In the second half, the Humo players further strengthened their advantage. Scoring twice Evgeny Grigorenko, led the team ahead. After a while, Pavel Zdunov made things worse for HC Dinamo Minsk by scoring the fifth goal.
Aleksandr Pavlovich scored the only goal for Dinamo Minsk.
The Small Cup for third place was taken by the HC Humo Tashkent.