Festive fireworks to light up the sky above Tashkent on September 1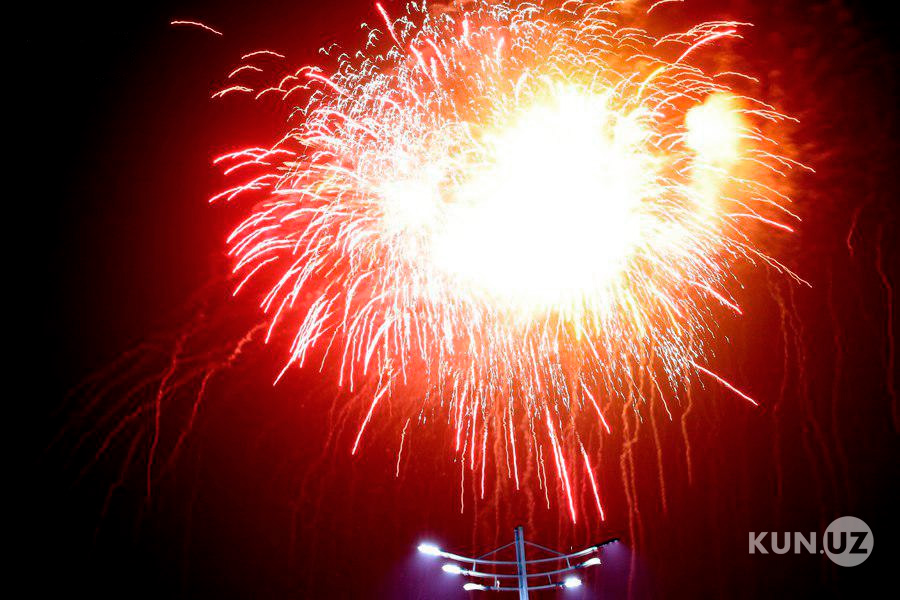 On September 1 at 21:00, festive fireworks will be held in Tashkent in honor of the 28th anniversary of State Independence of Uzbekistan, the capital's administration said.
"On September 1 at nine o'clock in the evening, citizens and guests of the city will be pleased with top class entertainment, with luxuriant and loud fireworks lighting up the sky above Tashkent," the message reads.
The organizers promise that the height of the salute will reach 350 meters. Within nine minutes, 2,723 multi-colored lights will flare up.
The show will be organized by the Chinese company China Liuyang Jeeton Fireworks Group, the city administration added.