Uzbekistan enters the list of TOP-5 countries, which organized Hajj trip at a high level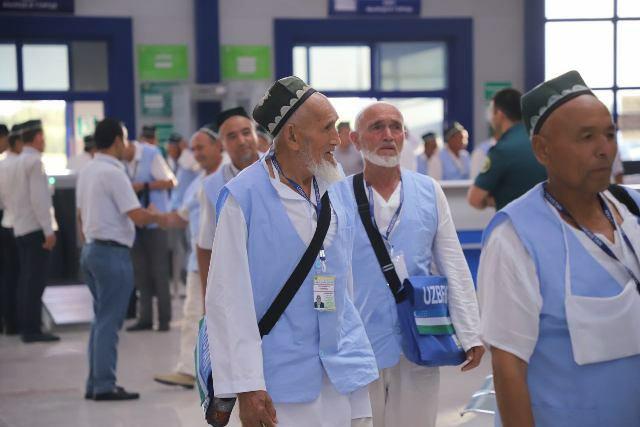 Uzbekistan has entered the list of TOP-5 countries, which organized the Hajj trip at a high level. This was announced at the final briefing "Hajj-2019", held by the Committee on Religious Affairs.

According to the First Deputy Chairman of the Committee Muzaffar Komilov, this year 7,200 Uzbek citizens performed Hajj, of which 6,970 were pilgrims and 230 were members of working group that assisted the journey, UzA reports.

As part of the preparations for the "Hajj-2019" season, interviews were held in the Republic of Karakalpakstan, regions and Tashkent to select citizens, who want to perform Hajj. Attention was paid to the awareness of candidates about the life and scientific heritage of our great compatriots, such as Imam Bukhari, Imam Termizi, as well as their active participation in improving the social-spiritual atmosphere in mahallas. The public opinion about the candidates was studied. They took patronage over 14,326 people that are in need of social assistance. These citizens received material assistance totaling 9.3 billion soums.

In each region, training sessions were held for candidates with participation of representatives from the Spiritual Administration of Uzbekistan Muslims, imam-khatibs to fulfill the conditions of Hajj.

Responsible executives of the Health Ministry of Uzbekistan carried out work to provide pilgrims with timely medical consultations and necessary procedures.

"This year, the cost of services defined for each pilgrim has significantly fallen. The amount, paid by the pilgrims travelling to perform Hajj, is set at 33 million 300 thousand soums. This is 5 million soums less compared to last year," Komilov said.