Yandex launches real-time bus movement tracking service in Tashkent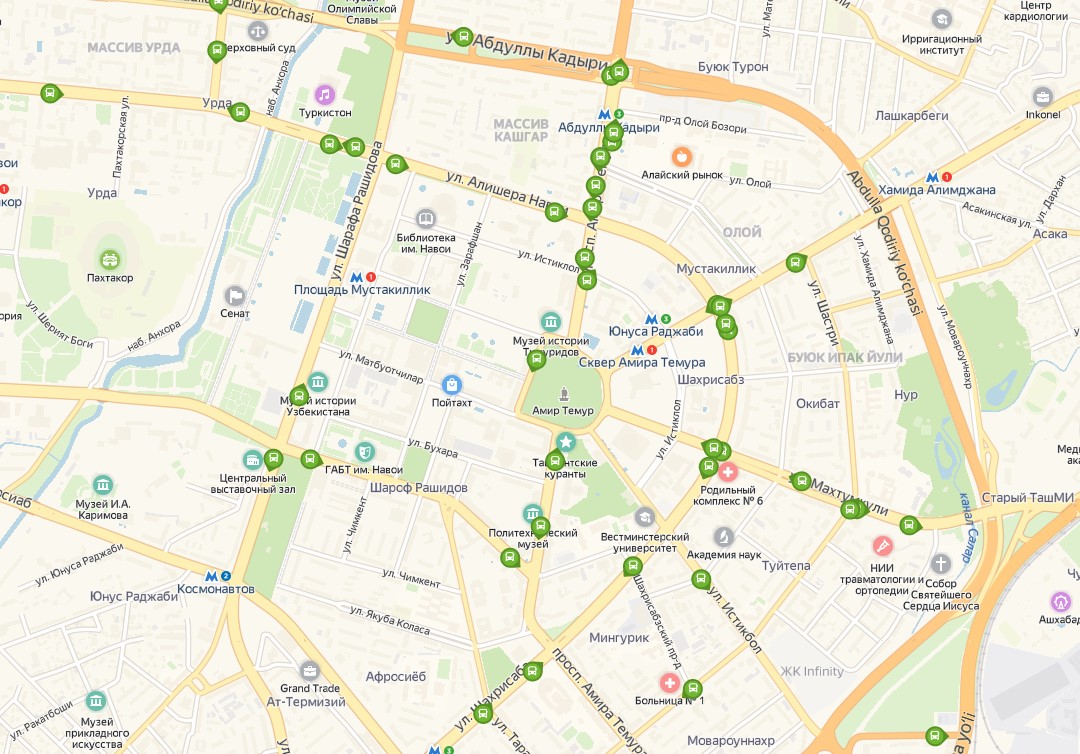 Yandex.Maps began to show the movement of city buses in Tashkent. With the help of the service one can find out where the transport is moving and after how long it will arrive.

In order to monitor the movement of buses, the mobile application should be downloaded. The updated version of the Android application supports the Uzbek language – it will appear if it is selected on the phone, Yandex said.

"It is important for us to create convenience for residents of Uzbekistan when using Yandex.Maps. Therefore, we have completely translated the service into Uzbek. The administration of Tashkent and Toshshakhartranskhizmat help us get data on where the buses go," regional Director of Yandex in Uzbekistan Yevgeny Lukyanchikov said.
Now Yandex shows almost all public buses in Tashkent. In the application, they are marked with special icons. Information is updated every 30 seconds.
Using the application, you can also get directions to the desired point. This is useful to find out how to get out of an unfamiliar area or get to the market at the other end of the city.

Tashkent is the first city in Uzbekistan where Yandex.Maps shows real-time traffic. There are more than 90 such cities around the world – in Russia, Belarus, Kazakhstan and other countries of Europe and America.