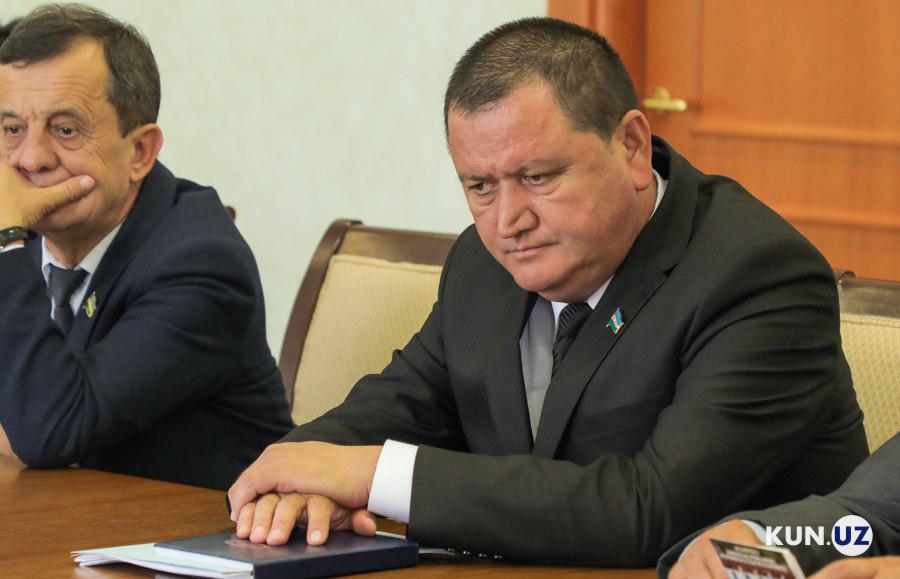 Today, September 30, the Senate Commission on regulation and ethics held a meeting, which examined the case of Shukhrat Ganiyev, a regional khokim of Fergana.
During the Senate meeting, the khokim of the Fergana region pleaded guilty. In addition, he received a three-month probationary period, as well as a strict warning.
"My parents and ancestors wore national clothes. I wear national clothes myself. It is my fault that I could not control my rage. If you give me a chance, I will work hard. I apologize to our president and senators. I am guilty and I admit it. Of course, no one has such authority. A leader must know how to act and control himself, I am ready for any punishment," Shukhrat Ganiyev said.
It should be recalled that the other day, an audio recording went viral on social networks, on which the khokim of the Fergana region Shukhrat Ganiyev announced a campaign against shawls and beards. He opposed the wearing of headscarves and hijabs, as well as the sale of "Muslim" clothing in markets. In addition, the regional khokim threatened with reprisal for religious robes. In an extremely rude manner, he appealed to his subordinates.