On October 24, Shavkat Mirziyoyev visited the Yashnabad district, where he familiarized himself with the elevated railway construction. Currently, the "Dustlik-2" and "Ohangaron" stations have been completed.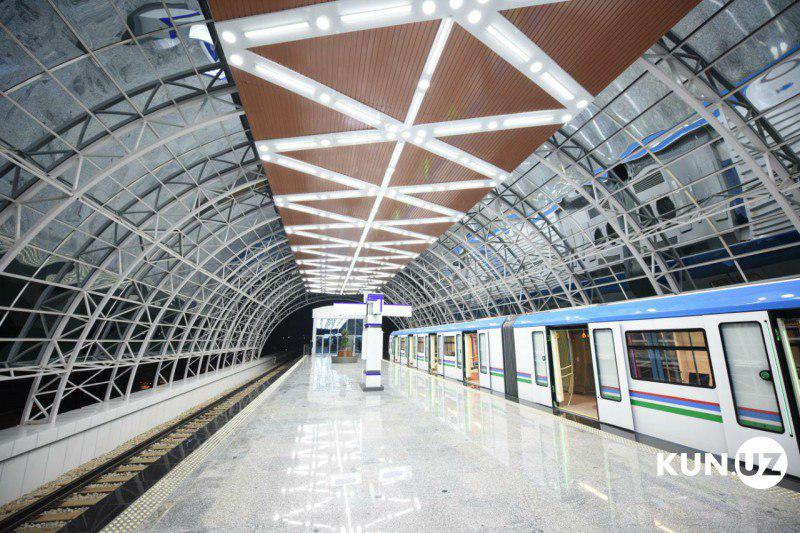 The total length of the transport network is about 55 km and more than $422 million will be spent on it. The project will be implemented in five stages.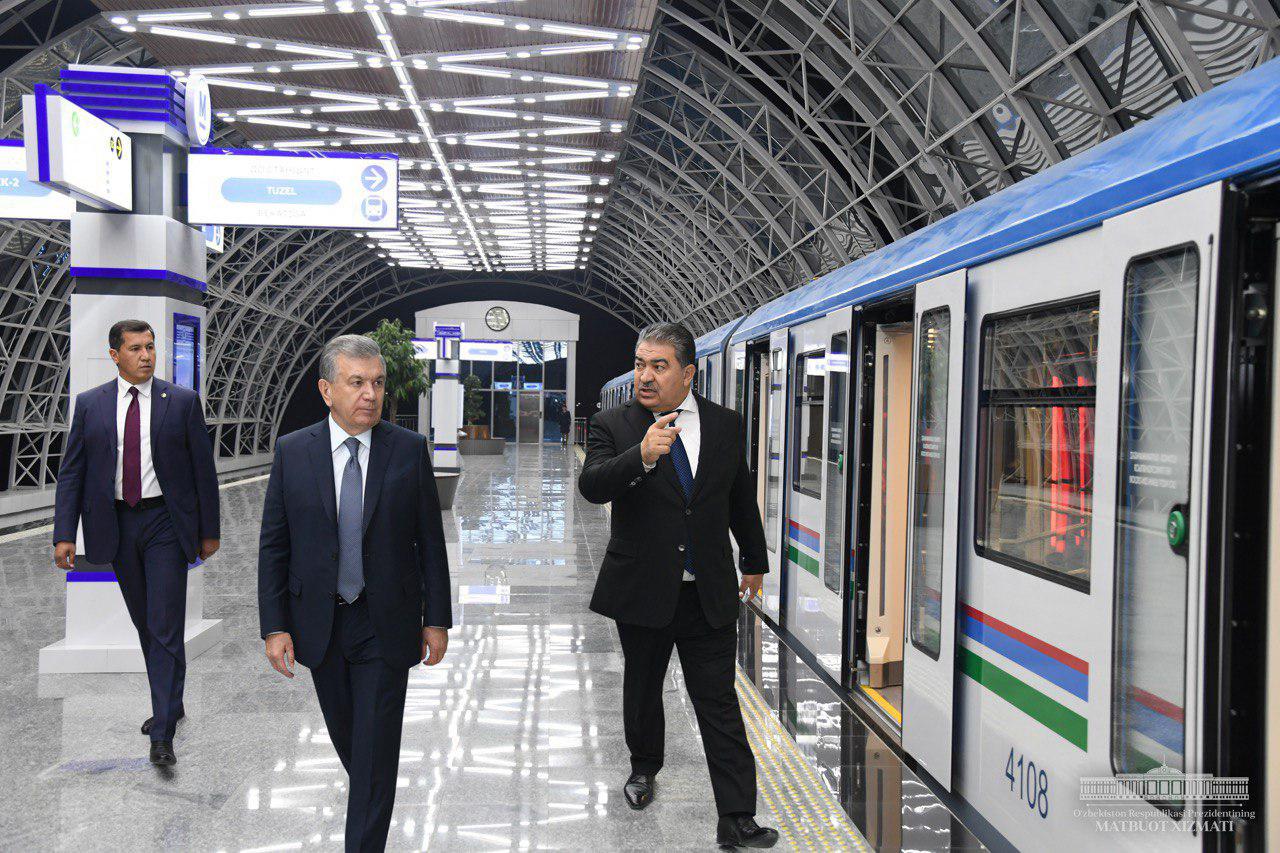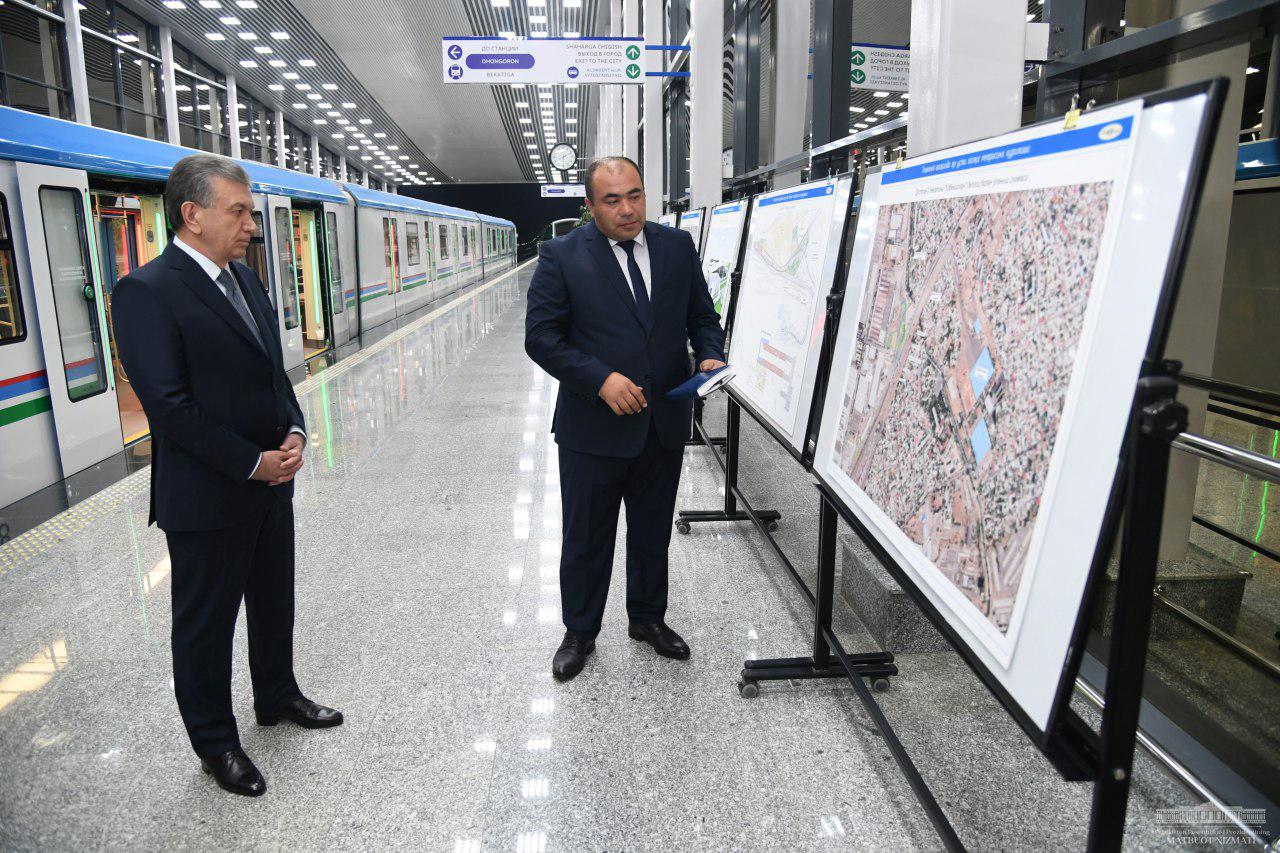 At present, the first stage of the project is under construction - an 11-km route, which starts from the "Dustlik" station and ends at the Kuylik market, is being built. This route will have 7 stops.
Shavkat Mirziyoyev inspected the conditions created for passengers at the stations, took the train from the "Dustlik" station to the "Ohangaron" station and became the first passenger of the aerial metro.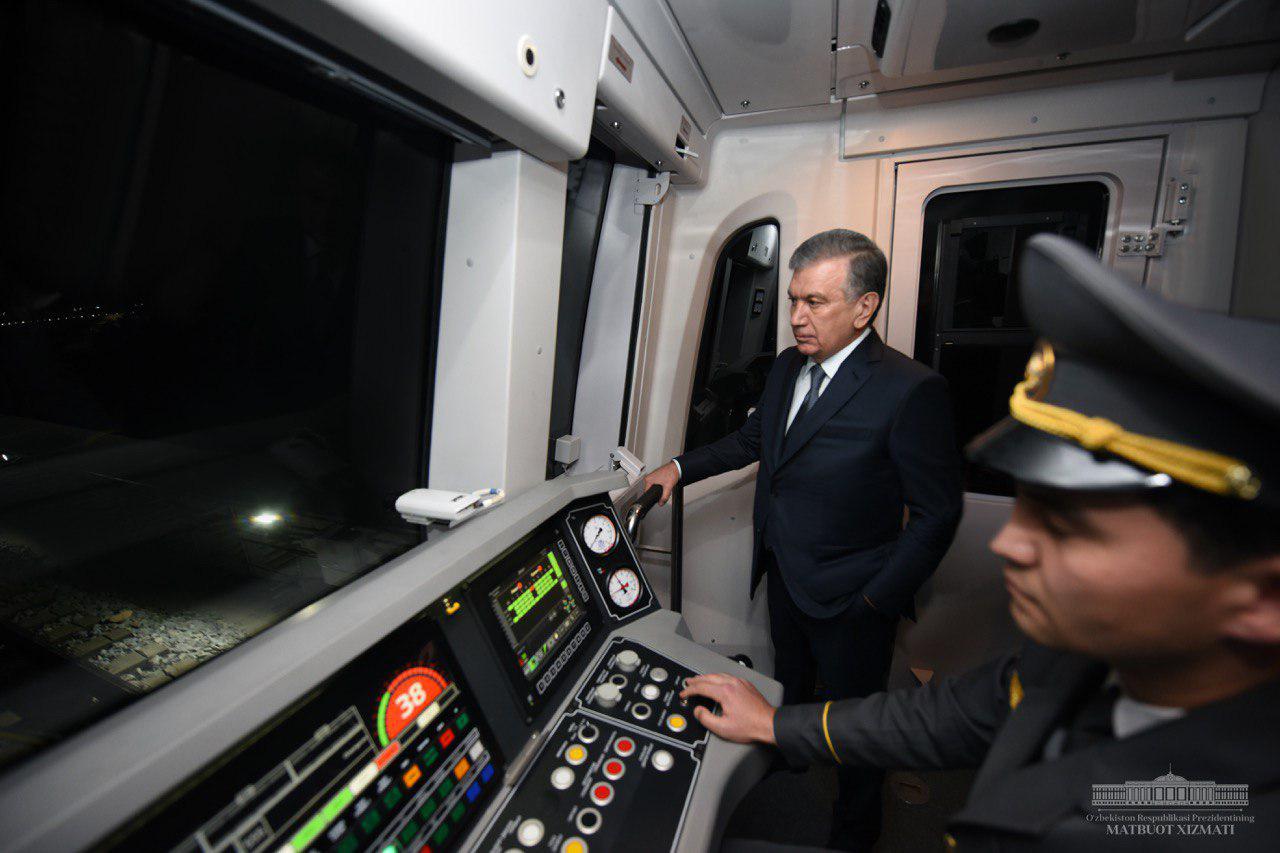 In order to create convenience for passengers, all stations are equipped with modern technology, turnstiles for processing e-payment of fares.
At present, foundations are laid on the rest of the route until the Kuylik market, installation of support pillars is completed. The work on the construction of balks and stops is underway.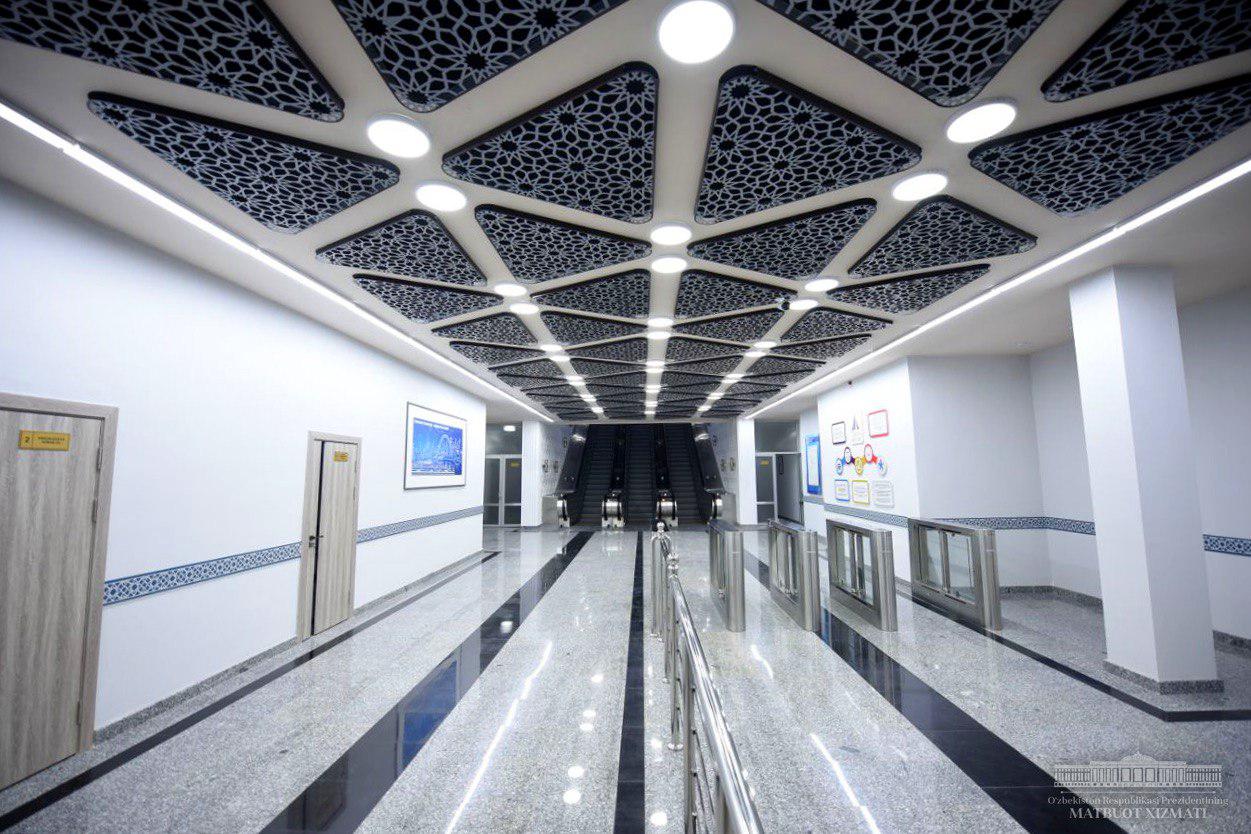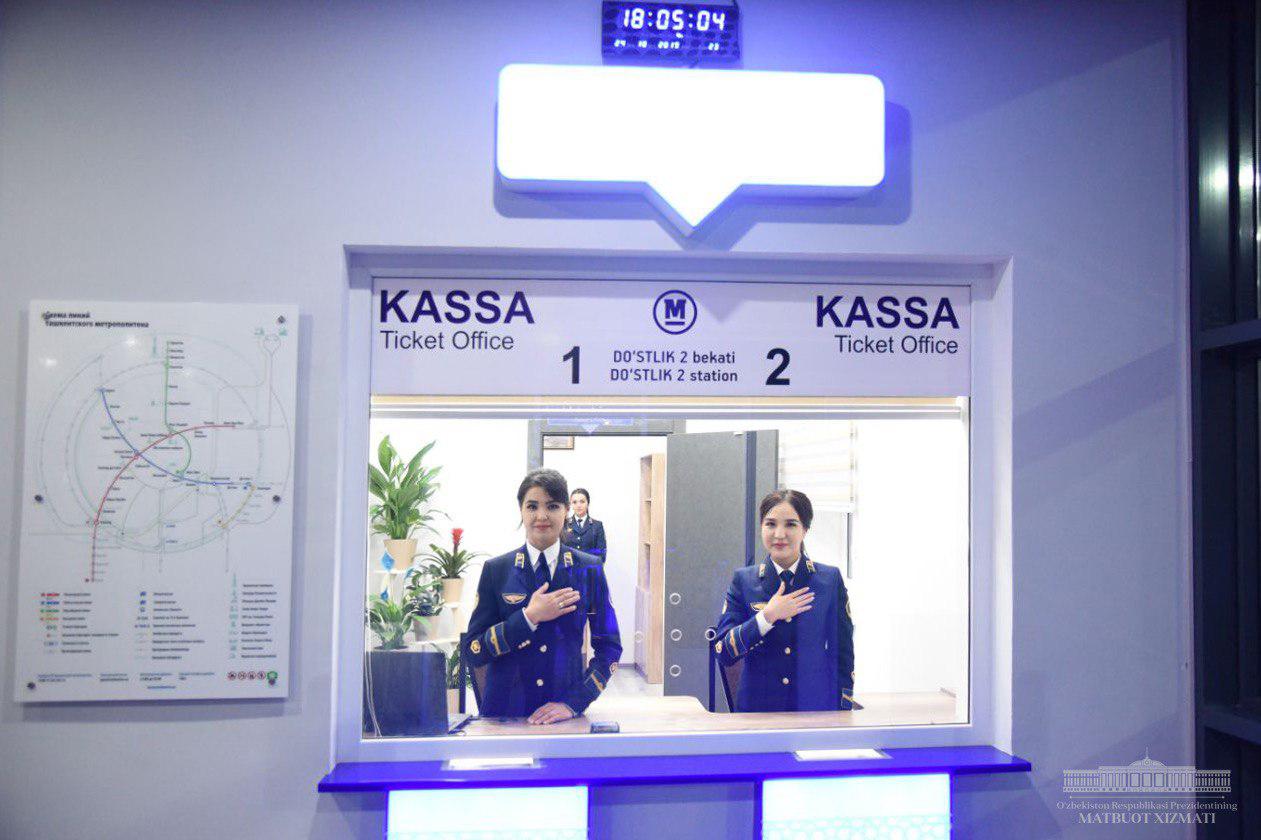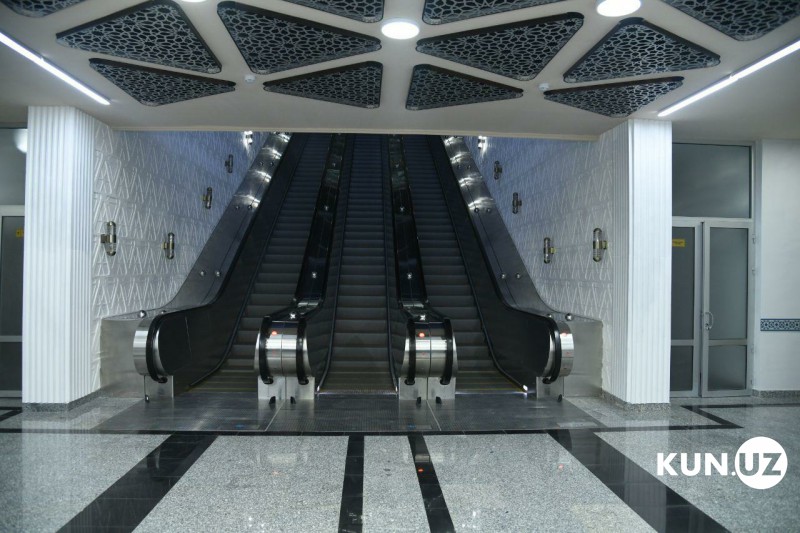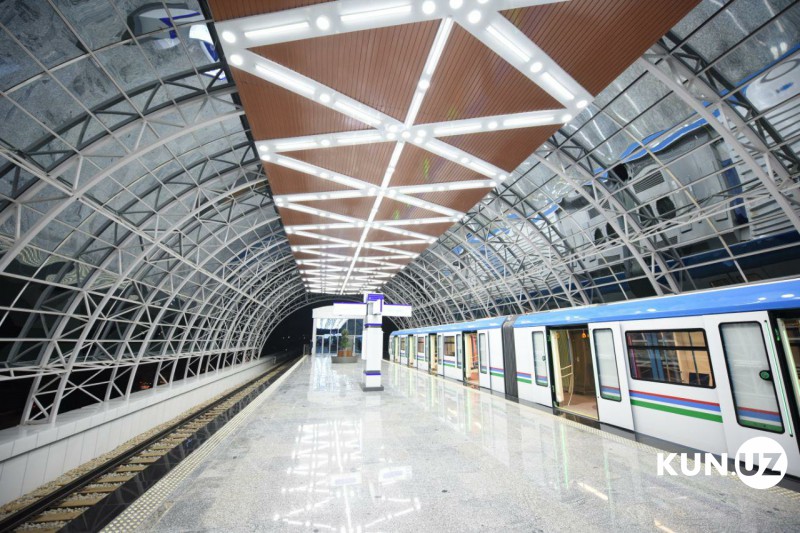 At the second phase of the project, the "Olmazor" station will be linked to the Kuylik market. The third stage will include construction of the "Beruniy" station and then part of the route to the "Bodomzor" station. At the final stage, the ring metro line will again be connected to the "Dustlik" station.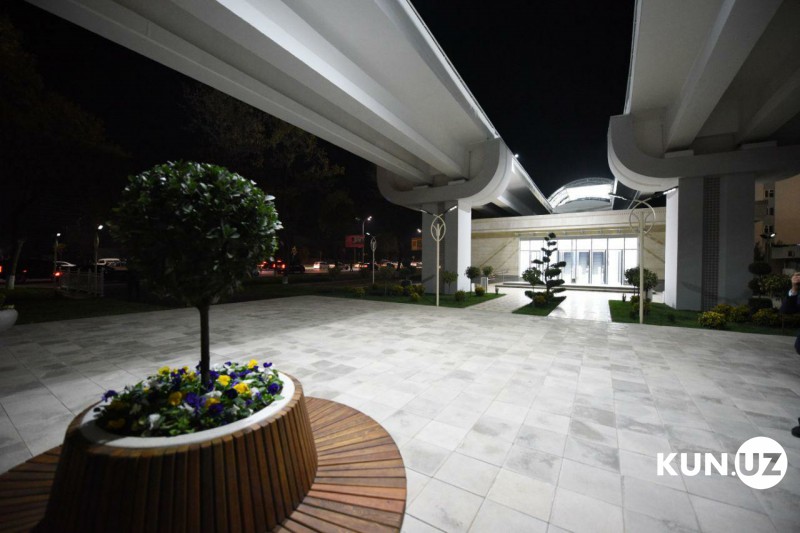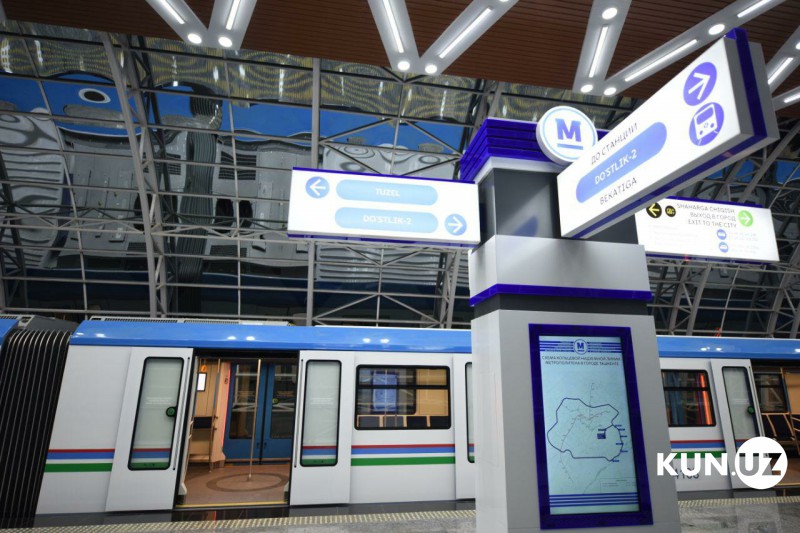 Earlier, the President said that the Tashkent underground metro should not be just a waiting area for passengers, but also a place for recreation and family outings.