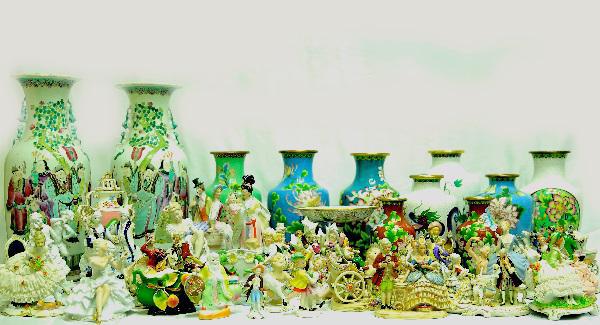 In the Syrdarya region, employees of the State Customs Committee prevented the illegal export of unique historical and cultural values from Uzbekistan, the SCC press service said.
Employees of the "Syrdarya" border customs post drew attention to a driver of a Lacetti car with trailer – citizen Kh. D., who was acting suspiciously.
Then, with the participation of witnesses and the driver himself, a thorough customs inspection of the car and the contents of the trailer was carried out.
In the course of the customs inspection, it turned out that in addition to the declared cargo, the trailer contained unique historical values in the form of 32 units of porcelain figurines, 1 icon, 1 cross, 12 units of jugs of different diameters made using the cloisonné technique and 1 porcelain vase. The driver did not have proper permitting documents that are issued by the Ministry of Culture for transportation of such goods.
As a result of the art criticism examination carried out by art historians of the Art Examination Department of the Culture Ministry, it was found out that some of the discovered cultural values was produced in China at the end of the XXVII and beginning of the XXVIII centuries, and the rest at the end of the XIX and beginning of the XX centuries in Western Europe, and total cost of the 47 unique items made up more than 2 billion 200 million soums (when establishing the estimated cost of objects of decorative art, domestic and international market prices were taken as a basis).
All items that have passed the artistic examination will be transferred to the foundations of Uzbekistan's State Museum of Art.
Currently, customs checks are being carried out on the fact of violation.