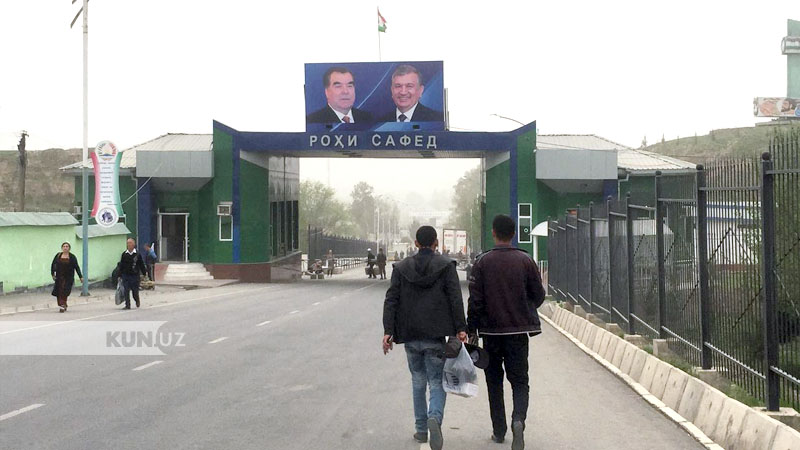 Dushanbe and Tashkent have reportedly agreed on the final version of drawing the state border line, Asia-Plus writes.
Despite the fact that Dushanbe and Tashkent have reached an oral agreement on the disputable stretches of the mutual border during President Shavkat Mirziyoyev's visit to Tajikistan in March last year, the final document on this issue has not yet been signed.
According to the publication, an official source within the Tajik government said a draft agreement on delimitation and demarcation of Tajikistan's common border with Uzbekistan is ready for signing. "Detailed maps identifying the state border line are attached to the agreement. Besides, locations for boundary pillars have been agreed," the source stated.
Prime ministers of Tajikistan and Uzbekistan, who are co-chairmen of the joint commission for border issues, are expected to sign the document before the end of this year.
"However, considering that parliamentary elections will take place in Uzbekistan on December 22, the session of the commission for border issues may be postponed until January or February next year," the source added.
It should be recalled that the Uzbek-Tajik border delimitation talks had been stalled since February 2009 after Tajikistan rejected Uzbekistan's proposal to give up some disputed lands to the Tajik side on condition that Tashkent will gain full control of Farhod water reservoir along the two countries border.
The first after a break of three yeas border talks between Tajikistan and Uzbekistan took place in Dushanbe on February 21-22, 2012. On April 24, 2015, top border officials of Tajikistan and Uzbekistan met in the Tajik northern city of Khujand to discuss issues around protecting common borders in 2014 and ways of improving the processes of doing so in future. In November 2016, a working group began reviewing solutions to definitively outlining the 16 percent of the 1,332-kilometer border.
During a visit of Uzbek Prime Minister Abdulla Aripov to Dushanbe that took place on January 10 of 2018, Tajikistan and Uzbekistan agreed to visa-free travel and other border-crossing measures. The regulations also provide for the building of new checkpoints along the border and the opening of several bus links to connect the two nations' towns and cities. The sides also reached an agreement regarding the disputed dam of the Soviet-era Farhod hydropower station along the border. Under the accord, the land on which the station stands will be Tajik property, while the station itself - including its equipment and infrastructure - will be owned by Uzbekistan.
In late February last year, Tajik and Uzbek working groups on delimitation and demarcation of the mutual border met in Tashkent to prepare an annex to a government-to-government agreement between Uzbekistan and Tajikistan on delineation of disputable stretches of the mutual border.
A government-to-government agreement between Tajikistan and Uzbekistan on separate sections of the Tajik-Uzbek border was signed in Dushanbe during President Shavkat Mirziyoyev's state visit to Tajikistan in March last year.