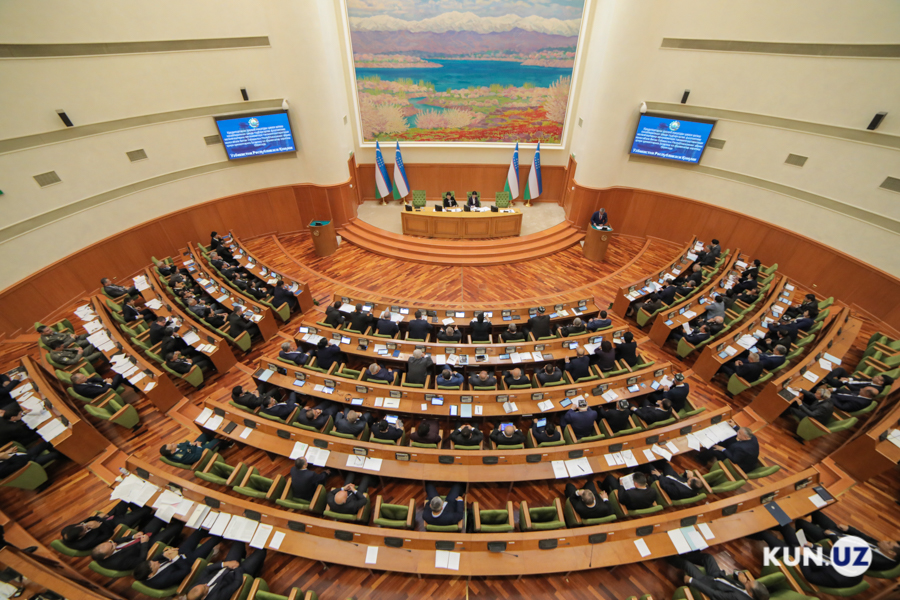 On November 30, the XXIV plenary session of the Senate of Oliy Majlis will be held in the capital city. The decision on this was made today, November 25, at a meeting of the Council.
First, the law "On the State Budget of the Republic of Uzbekistan for 2020" will be discussed at the plenary meeting.
The laws "On the Cabinet of Ministers of the Republic of Uzbekistan", "On voluntary activities", "On trade unions" will also be considered. In addition, a report of the Cabinet of Ministers on implementation of the state program "Year of active investment and social development" in the third quarter of 2019 will be heard.
Also, senators will consider other laws related to the introduction of amendments and addenda to some legislative acts in connection with the improvement of the procedure for liquidation of business entities, further strengthening of the rights of a child.
Senate members will also discuss the law "On Ratification of the Protocol to the Convention on Legal Aid and Legal Relations in Civil, Family and Criminal Cases", adopted in Minsk on 22 January 1993 (The Minsk Convention).
Also, the issue of changing the boundaries of the city of Samarkand and the Samarkand district, as well as other matters of concern will be considered.