On January 3, an international conference of graduates of the former "Umid" Presidential Fund started in Tashkent, Kun.uz correspondent reports.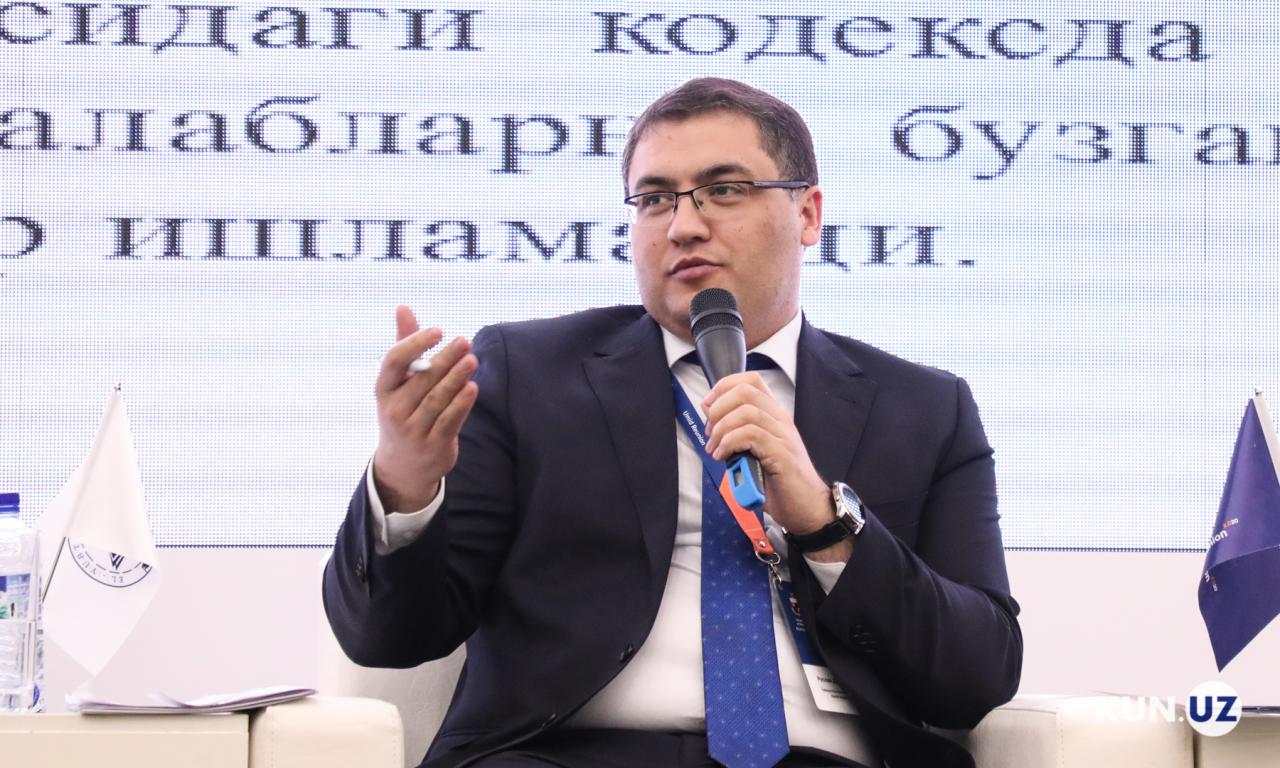 In the course of the event, the Minister of Justice, an "Umid" Fund graduate Ruslanbek Davletov delivered a speech and told what salary employees of the ministry receive.
"Now it makes no sense to hide information about wages, everything should be open. For example, in the Ministry of Justice, a department head receives at least 15-16 million soums per month (including various incentives, etc.)," he said.
During a conversation with an employee of the research institute under the Ministry of Justice, it turned out that they receive a salary of 12 million soums. In addition, he confirmed the information that the Ministry of Justice has high salaries.
It should be recalled that earlier, on the portal for discussing draft normative-legal acts, a draft presidential decree "On additional measures for organizing the state civil service" was published.
According to the draft document, from January 1, 2020, the Ministry of Finance, the Ministry of Employment and Labor Relations and the Ministry of Justice will introduce payment systems for state civil servants, which provide for the imbursement of the base salary paid from the state budget and calculated in accordance with the Single tariff grid for remuneration of civil servants.