Bektemir Melikuziev destroys Oscar Cortes to stay unbeaten
Super middleweight prospect Bektemir Melikuziev stayed unbeaten with an easy win over extremely short-notice opponent Oscar Cortes on February 14 in Anaheim, California.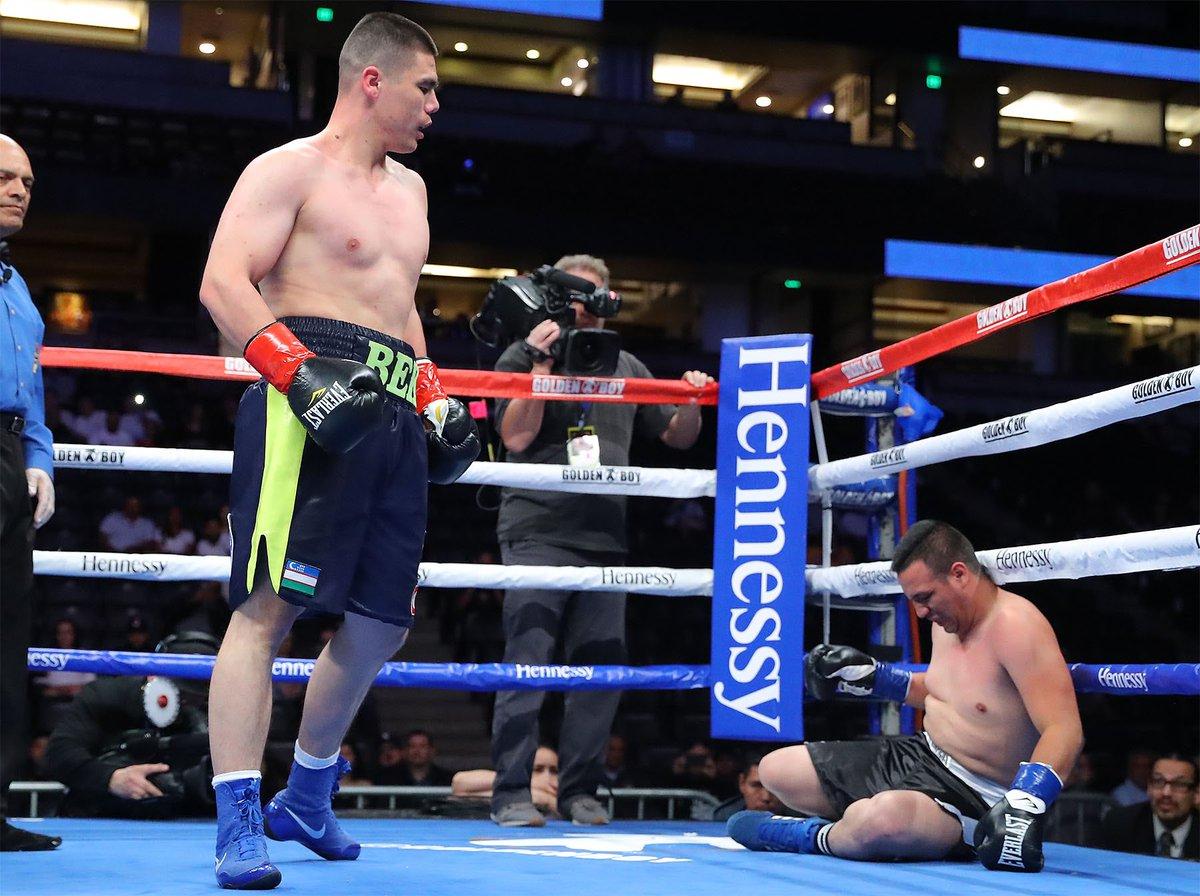 Melikuziev (5-0, 4 KO's) had absolutely no problem destroying Oscar Cortes (27-6, 14 KO's) in a round where it appeared that Cortes did not even throw a punch. Melikuziev was on a seek and destroy mission and the competition was very weak. Cortes took the fight on a week's notice and was very soft and timid in the ring.
It should be noted that Cortes replaced Marco Antonio Periban in this fight, not even weighing in until February 14, and the fight was moved up to a 175-pound limit to accommodate him.
🗣 @GrishamFight: "I don't think he's gonna get up ... why would he." pic.twitter.com/Bwn1L2usnX

— DAZN USA (@DAZN_USA) February 15, 2020
Melikuziev said he hopes to reschedule with Periban, a 35-year-old who hasn't won a fight since 2016.
"That wasn't supposed to be my opponent. I did what I was supposed to do," Melikuziev said. "Hopefully my next opponent will be the guy I was supposed to fight today, but we'll see. I didn't learn anything in the ring. I got my experience in training camp. It's not the best thing to learn in a fight. I learned in camp. Here I got my experience with another ring walk and seeing another crowd."