Court verdict on Otabek Murodov announced 
Former Prosecutor General of Uzbekistan Otabek Muradov has been sentenced to five years in prison.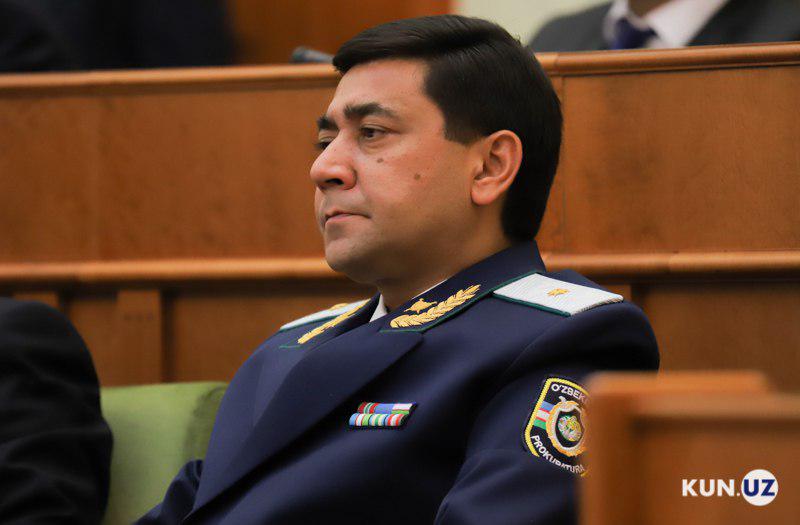 Today, February 25, the Military Court of Uzbekistan completed a criminal case against former Prosecutor General Otabek Murodov, and the court verdict was announced.
According to the press service of the Supreme Court, during the closed court hearing, the testimony of the defendants, more than 70 victims and witnesses was heard and discussed. The evidence collected by the preliminary investigation was evaluated and the defendant's arguments were studied.
Having thoroughly investigated the materials of the criminal case, the court found Otabek Murodov guilty of committing a number of crimes.
"While determining the punishment for the defendant Otabek Murodov, the court also based on the principles of humanity and justice as outlined in the Constitution and criminal law of Uzbekistan. In particular, it was noted that the defendant was genuinely repenting of his committed crimes and actively assisted in the disclosure of criminal activities, the full compensation for the damage caused by the crime was considered.
As a result, taking into account the nature of the committed crime and its degree of social danger, the defendant's personality, marital status, and positive recommendation from the place of residence, the mitigating circumstances of the sentence, Otabek Murodov was sentenced to five years in prison," the report reads.
It should be recalled that Otabek Murodov, who served as Prosecutor General of Uzbekistan over a year, was dismissed from his post in summer 2019 and was arrested in September.