"Uztuqimachiliksanoat" enterprises to increase daily production of face masks up to 5 million within a week
"Uztuqimachiliksanoat" enterprises plan to increase the daily production of face masks up to 5 million pieces within a week, the Association's Chairman Ilkhom Khaydarov said during a briefing.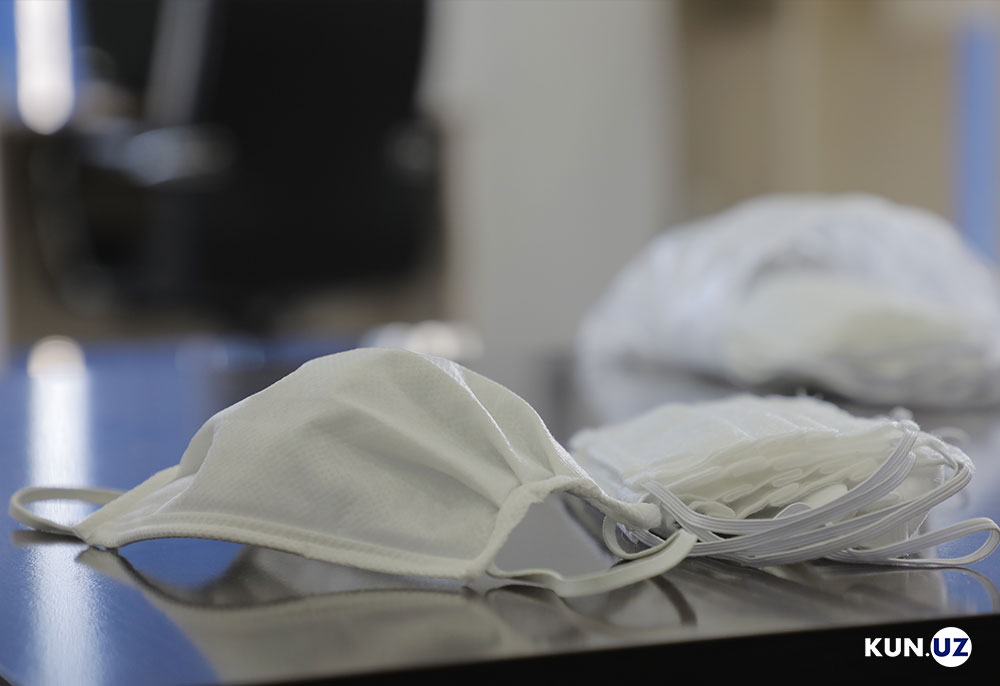 According to him, in a short period of time, the production of protective tools has increased several times.
"In February, only about 20 enterprises worked in this area, now the number of enterprises has increased by 10 times, the production capacity of protective masks in the country – from 500 thousand to 2.5 million pieces per day. Daily production of masks is expected to increase to 5 million over the next week," Khaydarov said.
In addition, he added, more than 9 thousand overalls are produced. Large textile manufacturing enterprises in all regions of the country participate in this process, which mainly produce 3 types of medical masks: 3-4-layer spunbond, gauze and knit masks.
Currently, together with the Agency for Development of the Pharmaceutical Industry, the Ministry of Foreign Affairs and the Embassy of Uzbekistan in China, the issue of importing spunbond raw materials used in the manufacturing of masks to Uzbekistan on charter flights has been considered. It is expected that the raw materials will be delivered to Uzbekistan in the near future.