Shavkat Mirziyoyev: People must show high consciousness, iron discipline, patience and responsibility
On April 3, President of Uzbekistan chaired a videoconference meeting on supporting entrepreneurship in the context of countering the crisis caused by the coronavirus pandemic.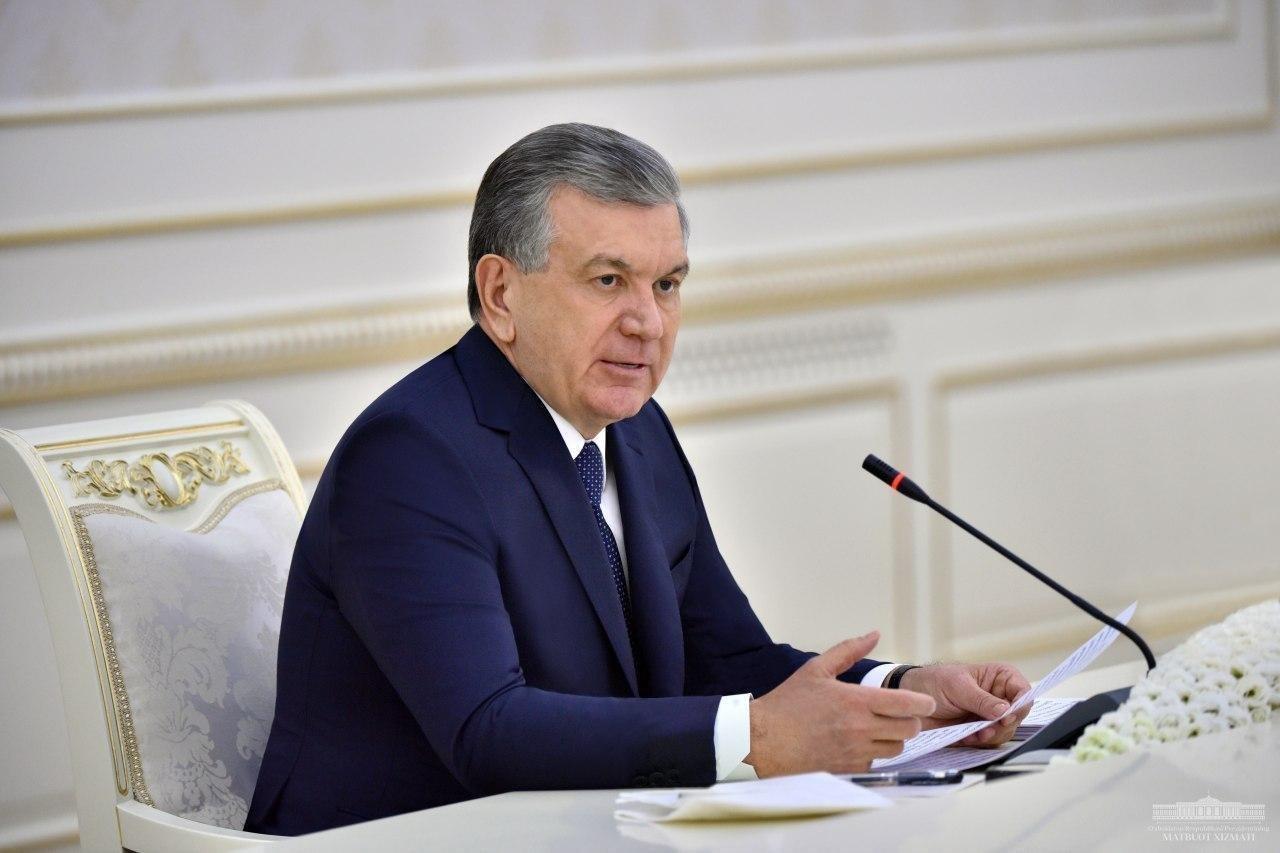 As the presidential press service reported, before discussing the agenda, the President addressed to the people.
"Today the whole world, humanity is going through difficult times. In our country, all measures are being taken to stabilize the epidemiological situation. Unfortunately, despite the medical assistance provided, two patients died. On my own behalf and on behalf of all our people, I express my deepest condolences to their families and beloved ones," the President said.
Today, 100 thousand people are quarantined. At the same time, almost 13 thousand citizens, who were returned to Uzbekistan, are also in quarantine. A quarantine zone with 10 thousand seats is being created in the Tashkent region. More than 2.2 thousand citizens, who have returned from abroad, have already been placed there.
In the Zangiata district, 2 virological hospitals with 10 thousand seats are being built. To date, 245 thousand tests and about 700 thousand protective tools have been imported and delivered to medical institutions.
Diagnostic and treatment work, quarantine measures are carried out based on the recommendations of the World Health Organization and international best practices. Qualified doctors arrived from South Korea, they participate in the treatment of patients. A group of Chinese experts is expected to arrive.
"It should be noted that the systematic measures that we are taking are yielding results. 25 patients have fully recovered and been transferred to the rehabilitation center. Taking this opportunity, I once again express my deep gratitude to our dedicated and noble doctors, who show courage and perseverance in fighting the disease. I am grateful to our people, who correctly understand the situation and actively support us," the head of state said.
At the same time, Mirziyoyev said that along with this, it is regrettable to state that, despite all sorts of warnings, quarantine rules continue to be violated at places.
"To date, more than 22 thousand such cases have been identified, 330 people have fled from the quarantine zone. It is impossible to justify the fact that during the quarantine period some irresponsible persons held 24 ceremonies of various kinds with the mass participation of people. Strict measures will be taken against these reckless actions that threaten the life of our entire people," he said.
The head of state assured that the state will take all measures to prevent the wide spread of coronavirus.
"However, during these days, we – every Uzbek citizen, every agency, representatives of the public – should act as a single fist. First of all, we ourselves are responsible for protecting our mahalla, our home, our family from coronavirus. If we all unite, be patient and persistent, fully comply with the recommendations of doctors, we will be able to quickly defeat this disease," Mirziyoyev noted.
The President emphasized that in addition to medical measures, residents should show high awareness, iron discipline, patience and responsibility.
"These qualities should become our most important and effective tool in this struggle. Our people, no matter how severe the calamities they experienced in their history, with the help of the Almighty, with their strength, restraint and wisdom, have overcome them. I am fully confident about determination of our brave, steadfast and caring people. Not a single person, not a single family in Uzbekistan will be left without attention and care of our state," Mirziyoyev concluded.