Mirziyoyev visits Sardoba district, lays first stone of a new block 
On May 15, the President of Uzbekistan arrived in the Syrdarya region.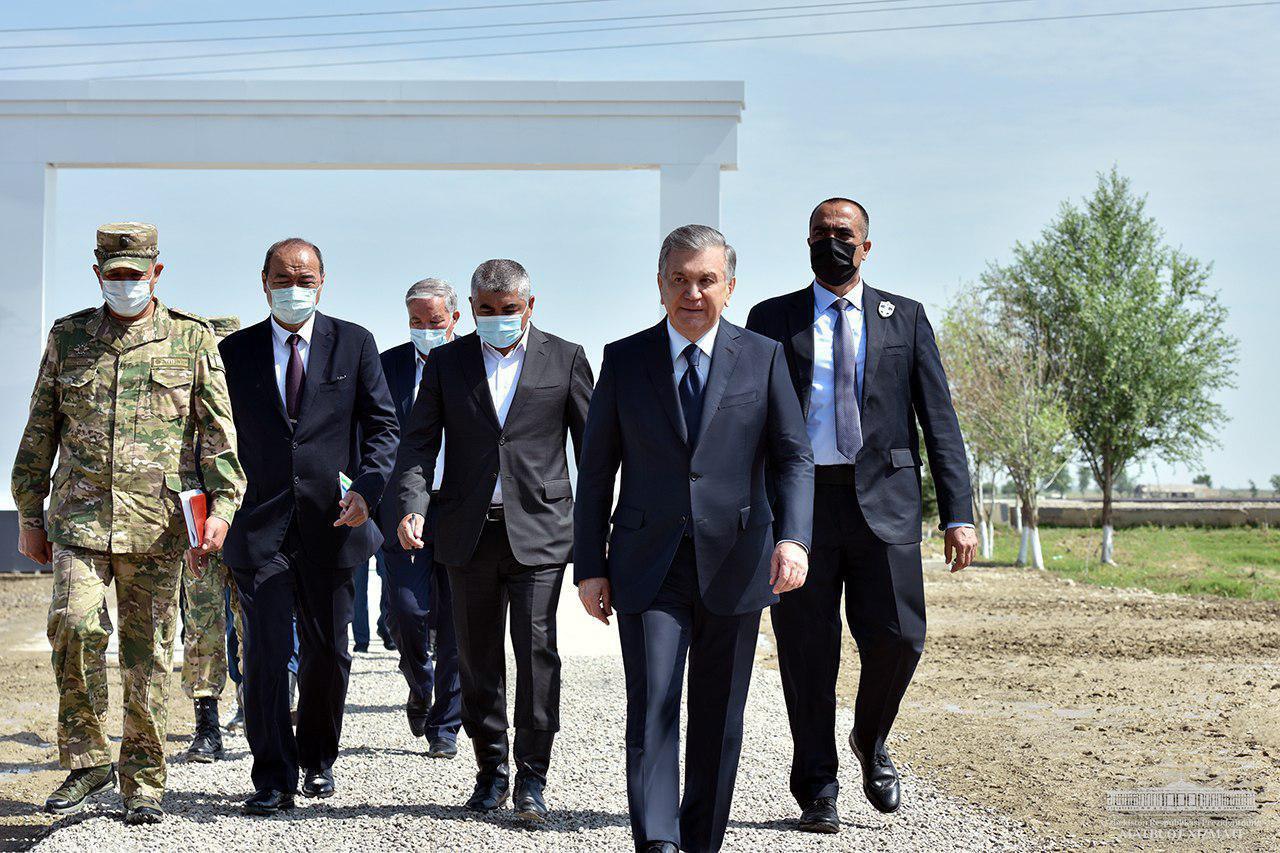 It should be recalled that on May 1, as a result of the dam breakthrough at the Sardoba reservoir, the nearby mahallas and fields were flooded. As a result of the emergency, 2,570 individual and 76 apartment buildings in Sardoba, Mirzaabad and Akaltyn districts were destroyed. In addition, 1,781 individual and 52 multi-storey buildings were partially flooded. 70 social, production and service facilities, about 20 thousand hectares of agricultural land, 828 kilometers of roads, electricity, gas and water supply networks and communications were damaged.
As a result of operational activities, about 90 thousand residents of 28 mahallas of Sardoba, Akaltyn and Mirzaabad districts were evacuated to safe areas. They were provided with basic necessities, food, clothing and other products. The Republic of Karakalpakstan, all regions, ministries, associations and the population transferred sponsorship funds for the population in Syrdarya, local residents were sent building materials, food, clothing, medicines and household items.
As the presidential press service reported, during his previous trip to the region, the head of state set the task not only to restore but also to improve the lives of the local population, build new housing, social facilities and create new jobs. He gave relevant instructions to those in charge.
"Today, a government commission is working in this direction. Great efforts and funds have been mobilized for the restoration and repair of damaged houses, the return of people to their restored homes, assisting them in establishing a way of life, restoring infrastructure and protecting public health. Employees of the ministries of emergency situations, internal affairs and defense, as well as the National Guard, are working hard in this direction," the report said.
To date, damaged houses and streets of about 20 settlements have been cleared, the remains of water removed from 13 mahallas. About 66 thousand people returned to their homes. In other places, cleaning and repair work is in full swing.
First, Shavkat Mirziyoyev visited the Sardoba district and got acquainted with the work being done, examined the houses being renovated, talked with people.
"For residents whose houses have become completely unsuitable for living, it is planned to build 3 residential areas in Mirzaabad, Sardoba and Akaltyn districts with 66 five-storey houses (2,640 apartments). In particular, 37 multi-storey buildings with 1,480 apartments will be built in the Dustlik mahalla, Sardoba district. The head of state today laid the first stone of the new block," the press service noted.