On the instructions of the President of Uzbekistan Shavkat Mirziyoyev, another humanitarian aid was sent to Dushanbe.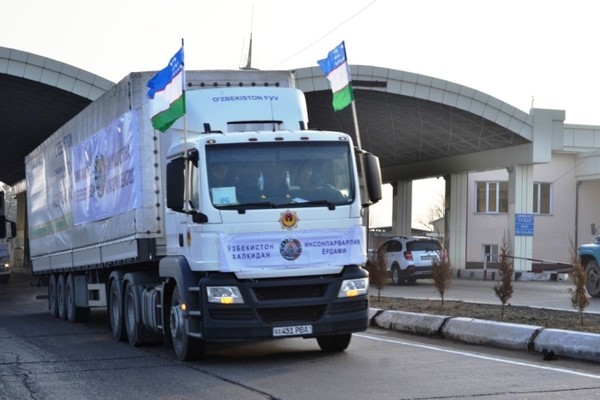 This time, the 24-ton cargo consisted of medicines, mostly antibiotics, Asia-Plus reported.
"The assistance provided by the Uzbek government to Dushanbe has been transferred to the city's health and social protection department," a source in the Dushanbe mayor's office told the publication.
Reportedly, Governor Rustam Emomali instructed the relevant city structures to strictly control the proper use of medicines for the treatment of coronavirus patients.
According to the source, all the medicines received as aid were produced by the Uzbek-British joint venture.
It should be recalled that on April 9, Uzbekistan sent 18 railway wagons with medicines and food products to Tajikistan. On May 8, on the instructions of the President, 8 Uzbek virologists and 10 tons of medical equipment, including 10 lung ventilators, were sent to Dushanbe.
On May 9, 144 medical containers were sent to Tajikistan from Uzbekistan for a temporary hospital at the Bofanda Stadium in Dushanbe.